Gioele Valenti of Herself and JuJu
Gioele Valenti is a man behind JuJu, his latest project that was issued on Sunrise Ocean Bender. He's well established underground artist from Italy. JuJu is one of the many projects he's been part of during the years including Rebekah Spleen, Lay Llamas and Herself, the latter being an incredible well produced folk rock. Valenti's drawing influences from a broad spectrum of worldly sounds.
---
You're very busy working on a few different music projects. Would you tell us a few words about your background, who you are and how did you first got interested in music?
I'm a writer, I think I have no better definition about who I am. I began to write short stories at the age of 14. In the same period I was into early 70's music and late '80, stuff like Kiss, Velvet Underground, Joy Division. I colonised all the vinyl collection of my older brother. I passed so much time listening and being astonished and mesmerised by tunes and lyrics in my room. Music possesses me, literally. I started my first band at the age of 17. We played extreme metal, then punk, then hardcore, Misfits, DRI, Hard-Ons. After that, I began to love folk music, Nick Drake, The Waterboys, Phil Ochs (it was the period in which I started my folk project Herself), New Wave, then all Shoegaze scene, The Loop, The Telescopes, Jesus And Mary Chain, Barbie Bones, The Seers. Better I stop here, I'm an authentic maniac!
I traced your first recordings from 2003. Two songs were included in a compilation by Wallace Records. At the time you had a project called Rebekah Spleen.
Correct. A very well respected label in Italy ran by a great figure, Mirko Spino, such a "guru"… with tons of interesting materials on its roster. Rebekah Spleen was deeply influenced by things involved in post rock: June Of 44, Tortoise, Gastr Del Sol, Motorpsycho, Fugazi, to Rococorot… My great friend Marcello Virzì played on that disc also. Unfortunately he disappeared very soon. He was some sort of genius and a special friend. I miss him so much.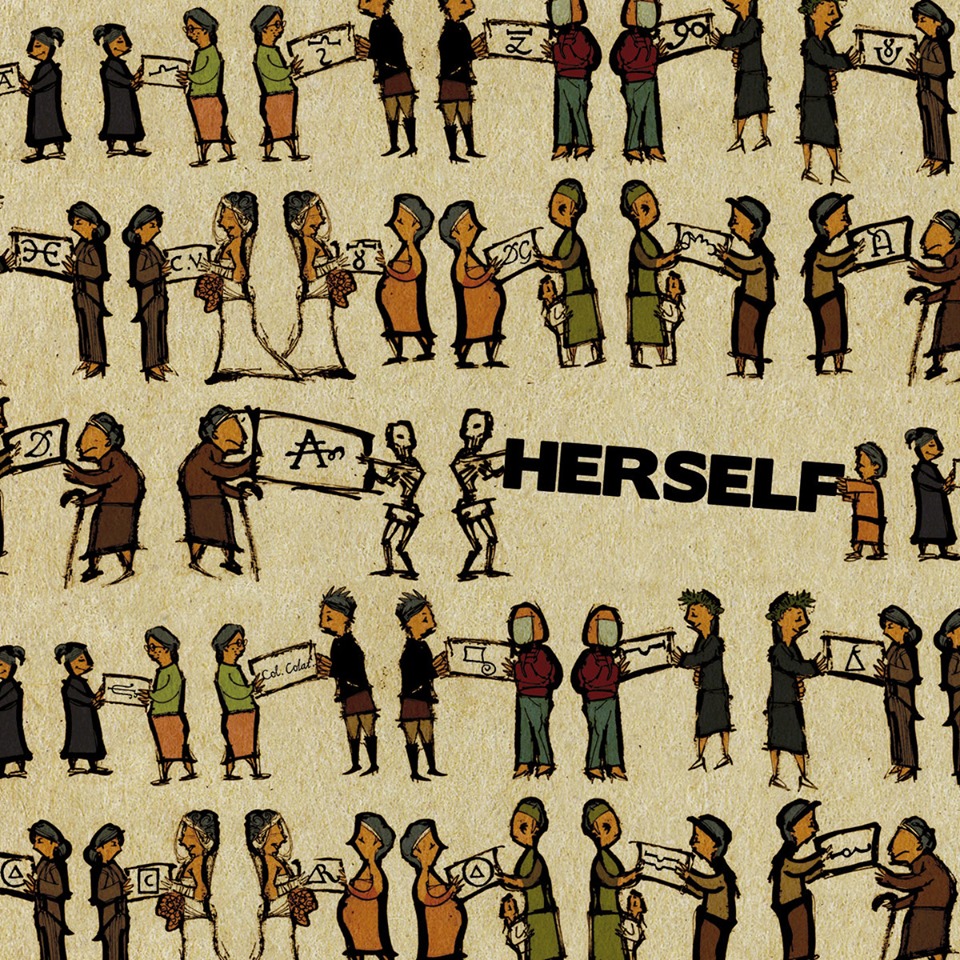 It was a great time, we were still into DIY legacy, a lot of bands in the scene, giving each other help. Now things are much different, everyone is looking at itself. Egotism pushed at the highest level, a crazy run towards Nowhere.
You also released couple of albums under the name Herself. What's the story behind those albums?
I had a bunch of folktronic songs at that time. I introduced the project to a label ran by Verdena (a great, famous Italian band). They are "mainstream" now, but they always had an eye on the underground noises. The drummer liked the CD, and decided to produce the album on its own label, Jestrai Records. It was a time of great experience. I followed the band opening their acts, I received a lot of attention and soon Herself became a sort of little cult in the indie circuit. The project crossed the path of a lot of great musicians (became friends in time), like Amaury Cambuzat of Faust and Ulan Bator, who produced and mastered my fourth album; then I met John Fallon of mighty The Steppes, and I made an album titled Gleaming with him and his new band, The Laissez Fairs. We have in store to make another one together! I am a great fan of The Steppes, so it's something important for me to have the possibility to work with the leader of that band. I'm currently working on another disc on this front also… But I have to find the right label. Herself is very delicate, avant-garde and traditional at the same time. We'll see.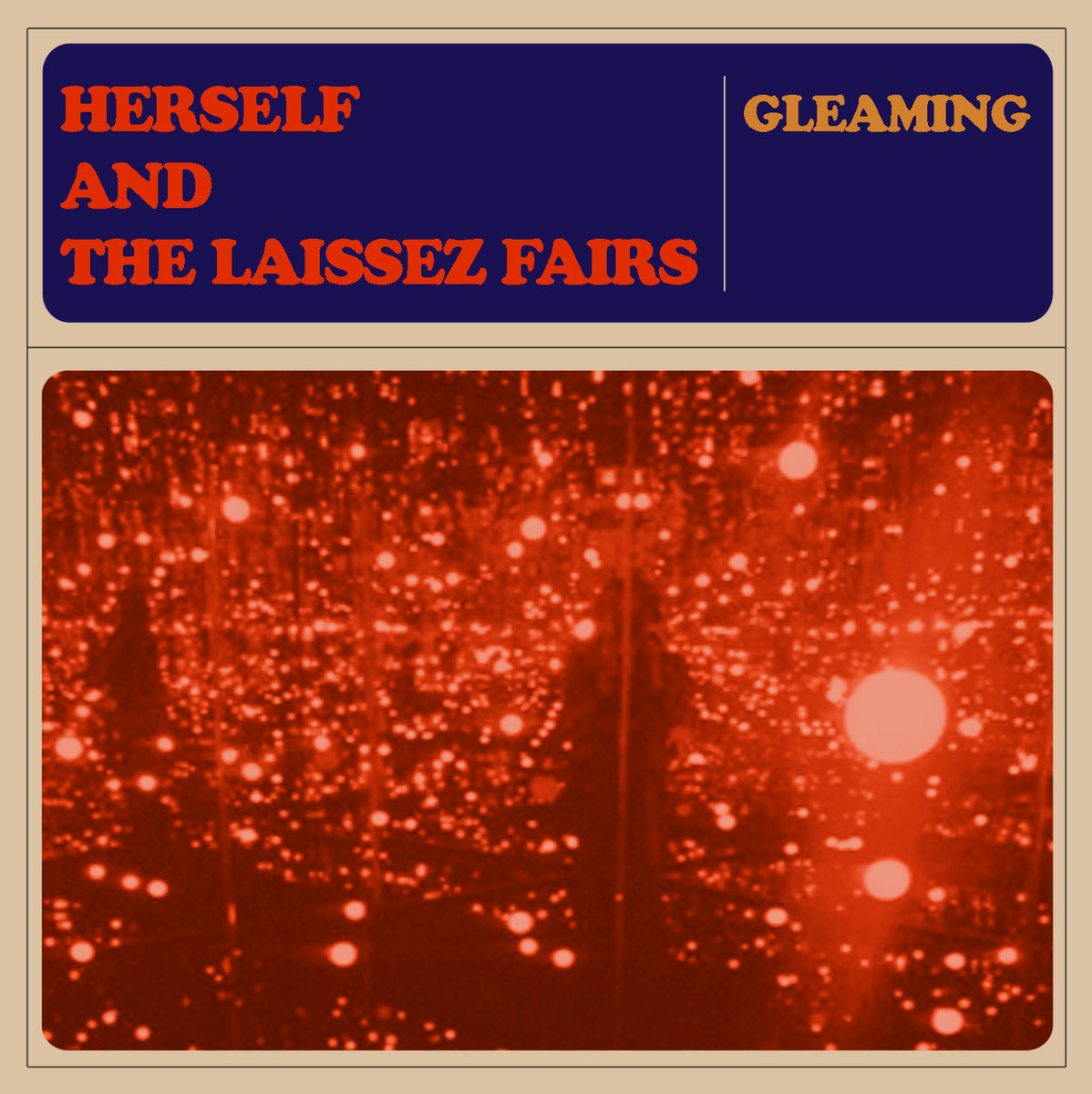 Lay Llamas released quite some material and could be described as some kind of hybrid between ritual psychedelia, taking influences from ethnic music. Do I have a point? We would love if you could present the project to our readers. Where should they start and what are some differences between Lay Llamas releases?
I was called by Nicola Giunta to work at Lay Llamas from the beginning of its story, at the time of first cassette. I agreed with pleasure. To tell the truth, we met a long time ago, in Sicily. He was a great fan of my project Herself (and I said before, Herself was quite "famous" in Italy at that time, in a precise underground scene), and he knew Rebekah Spleen also. Soon we became friends. He followed my projects during the years, and he asked me to work at the next material. I did. Then I was called to work on a couple of songs, then we decided to write Ostro together, our disc for Rocket Recordings. The rest is history. We toured supporting Goat for a great trip with the band. A destiny, it seems… 'Cause I toured again with Goat during their last Northern Europe's tour, (October), this last time as guitar player for Swedish support band Josefin Öhrn. They kindly invited me to join the band in Sweden after they've listened to JuJu's debut. I got to Stockholm to rehearse for two weeks. I was happy to give a hand to Josefin's band and to follow Goat again. 18 days tour, very hard, I lost my father during last date in Manchester, at Albert Hall (I played in a state of shock). A catastrophe, in some sense. Goat's guys, Rocket and all entourage was so effective and friendly with me, and it's something I will never forget. I found the courage to finish the tour and then I sadly came back home. Life. And death.
Sunrise Ocean Bender released your latest concept album JuJu. It's an incredible musical journey. To simplify, JuJu takes on a story of exodus from Africa. What's the story behind songwriting? Could you expand our knowledge about its concept?
In Sicily people observe every day the tremendous effects of Mediterranean exodus. But while the disaster is under everyone eyes, at least in its superficial aspects, made of financial claims, human numbers, distant drowned bodies, nobody seems to see the brutality of what's happening now, day by day, hour by hour.
Do you know what is the aspect of a baby's dead body after being 5 days in the water? Knows Mrs. Merkel that? I know it. I think that if those lost people were "white", things would have been much different. It's the same indifference used by people during Holocaust; it's the same about Apartheid, and segregation's time. People react only when they feel pain and agony personally on their own skin. Nobody's fault, human being is made like that.
I have no particular feeling for the political aspects of life, I am on the aesthetic front, so I don't like to judge anyone, but we cannot reach the point to see people dying among waves and take it as a normal thing in life. It's not normal at all. Not in 2017. Sicily is a key (Goethe said that so many time ago, in a very different contest), again. We have an enormous story of immigration, of tolerance and integration. With his magical history, Greece, Arabs, Normans, Spanish, French… magic of the soil and living myths, cruelty and incredible friendly humanity. All of this, mixed with my moral indignation for modern European point of view on it, the great music I've grown up with, plus the rage, all of this is JuJu. It's a trip on the inside, on the realms of our ill-treated consciousness.
Something similar to what we're gonna dream tonight after watching TV news, with GG Allin as background music and a goodnight kiss by Anton LaVey.
Your album touches variety of ethnic music. What are some major influences and what's the process of starting to work on a new project?
I love Berber music, and Turkish sufi traditional expression… but my true love is rock. I tried to bring all my listening in and I managed to push them to a ritualistic level. Music is the highest form of spirituality for me. To become music is to become bodies without organs and disappear. JuJu starts from a vision, and if I focus on myself a little longer, tunes and lyrics come in soon … very simple process.
What are some less known albums you're enjoying lately?
I'm currently listening to Phil Ochs, in particular Pleasures Of The Harbor, made in 1967, incredible, then Kiss Me Deadly of Generation X, from my post punk archive.
What are you currently working on?
I'm working on new JuJu's stuff and I'm rehearsing with my great band, preparing a tour in Northern Europe. A new Herself disc in on the way as well.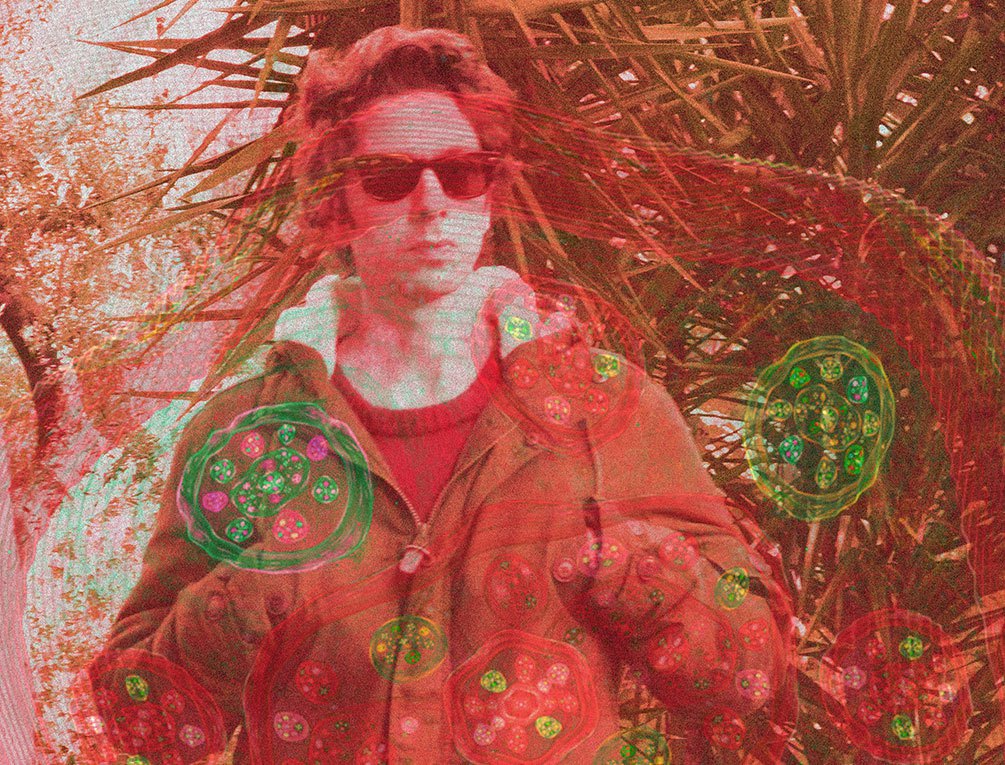 Thank you for your time. Last word is yours.
Thanks to you, it was nice to talk to you. And thank you listeners.
– Klemen Breznikar
---
JuJu Facebook
JuJu Instagram
JuJu Twitter
JuJu Bandcamp