Magic Castles – 'Starflower' (2015)
Nearly three years ago, even with the help of Anton Newton [Brian Jamestown Massacre], or perhaps because of it, Magic Castles were nearly written off and doomed to be forgotten.
---
Here on their 'Starflower' release, we find the band still steeped in lazy dreamy neo-psychedelia that is both predictable and somewhat savvy, in that their songs are more dream-pop oriented, far shorter, and while still relying on effects peddles, they've come to have a better grasp of who they are and where they want to be.
With deeply buried vocals and sonically layered productions, this outing sounds more shrouded in mystery, reminding me of the wonderful Cheval Sombre, delivering their content with droning keyboards mixed with fuzzy guitars … content not to take you anywhere you don't want to be, from the time you drop this disc into the tray, to the time you take it out. With a delightful undercurrent of madness, the songs seem designed to absorb the listener and take them to some far off distant land, where for the next thirty minutes one gets to dream without comprehension. And in that aspect, the course Magic Castles have taken is right on the mark.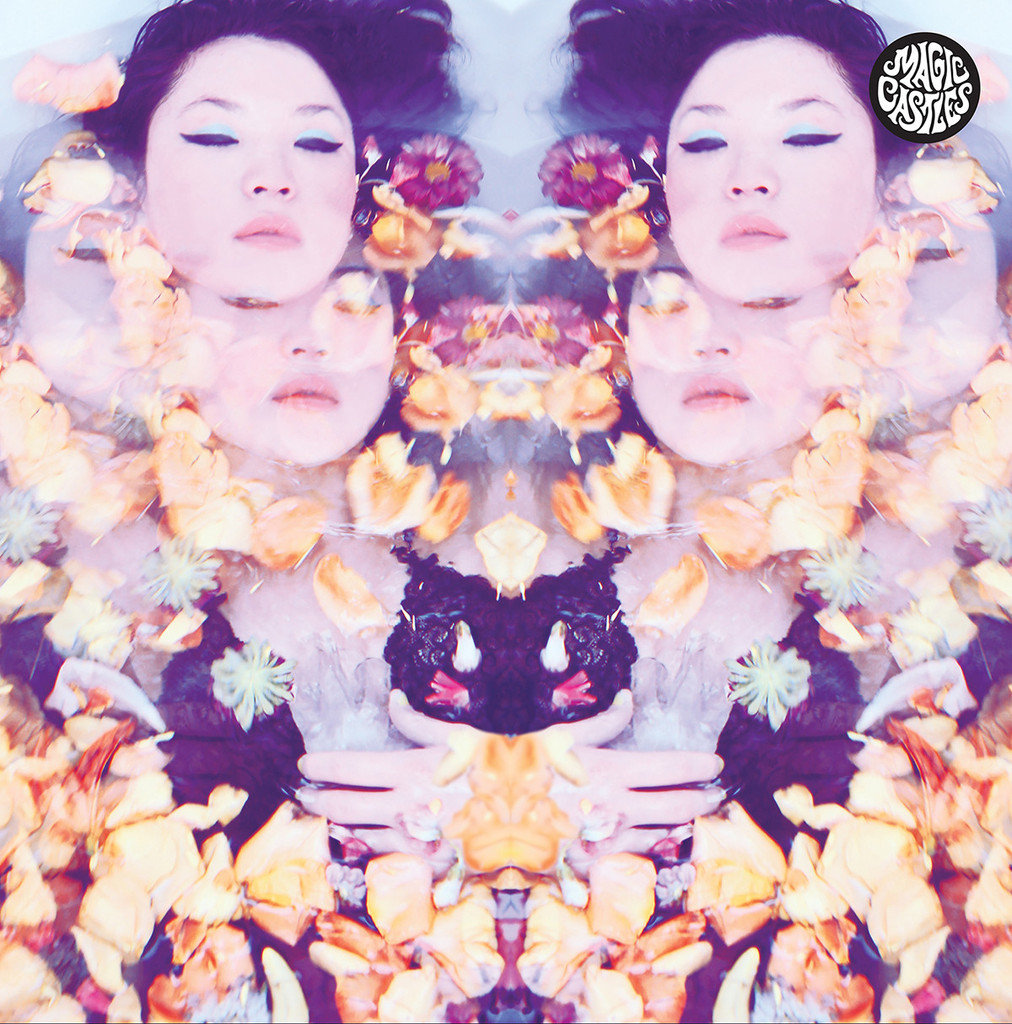 There's a element to Magic Castles' background sounds, and that comes in the nature of Brian Eno's Here Come The Warm Jets [especially on track 7], along with Moon Duo and of course BJM, allowing me to feel that I'm charting a journey that's somewhat clear to me, somewhat familiar, and all without relying on anything that's gone on before them in a manner that would suggest they are doing anything other than paying homage. This is a hazy release, make no mistake about it, it's for the armchair traveller in all of us, for those of us who need to take some time out, and those who simply long for the rapture.
Jenell Kesler
---
Magic Castles – 'Starflower' (A Recordings, 2015)