Various Artists – 'Stay Holy: Sonic Attack at Liverpool Psych Fest' (2015)
Let me try to sort this out: the wild and crazy folks over at Cardinal Fuzz hosted their own Sonic Attack Stage at this year's Liverpool International Festival of Psychedelia. Confusingly, this souvenir collection of five bands only features two of the acts that played on the Sonic Attack Stage this year and only one track is live (from Kandodo3), although presumably it wasn't recorded at the fest that just took place this past weekend. Got that? What we do have is a fairly broad representation of the label's in-house roster. But before you leave, let me mention that some of the versions heard here are not the versions available on these artists' latest releases.
---
For example, Manna's 'Slow Dust' is a shorter version than the one that appears as a bonus track on their latest album (Pan). It's still a major adrenaline rush that combines the ferociousness of Hawkwind and Motörhead at their peak, even if it does sound like a tape loop takes over about halfway through and the song just keeps repeating itself while the engineer fades out the track with three minutes remaining on my player. Strange one, that.
Portuguese stoners Black Bombain are represented by 'Alexandra' from their rare split single from 2010 that's long gone and trading for extortionist prices on ye olde internet. Fourteen minutes of sludgy cobwebs rampaging around your brain like the London Blitz 75 years ago. Fans of Nick "Bevis Frond" Saloman's more adventurous bedroom antics (e.g., 'Miskatonic Variations', 'The Shrine', 'Tangerine Infringement Beak', Acid Jam) are encouraged to investigate further.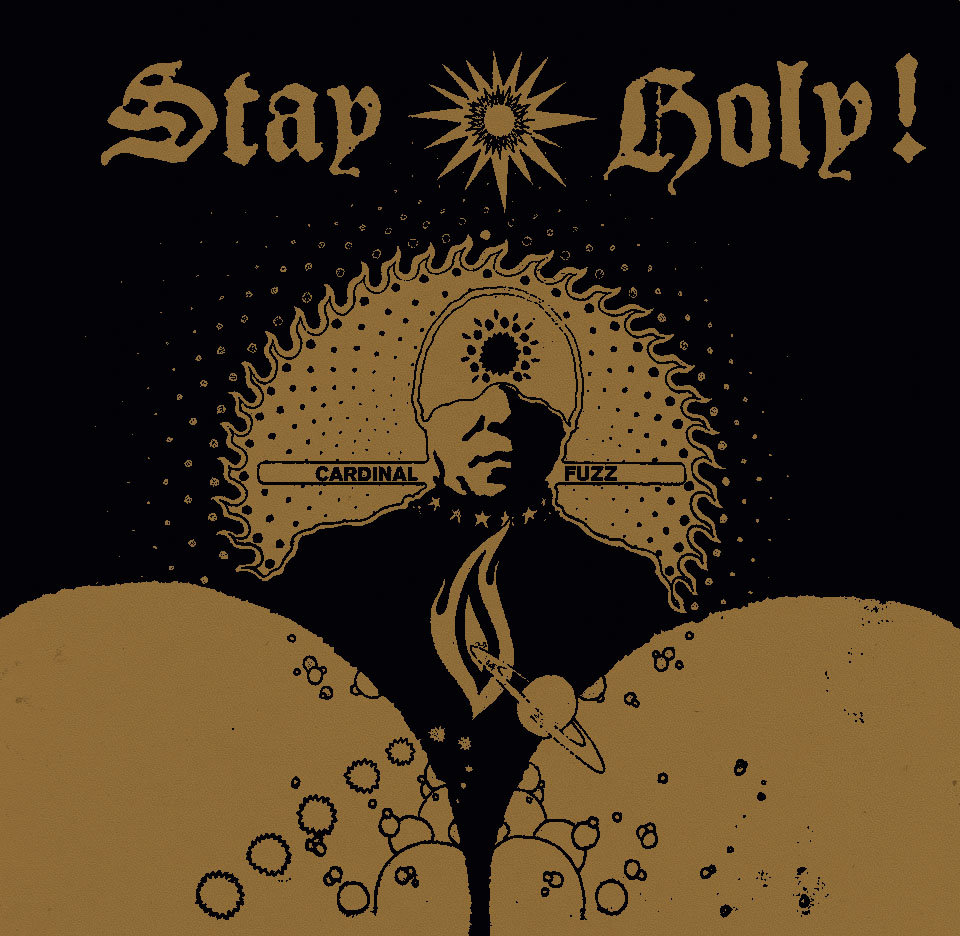 Dead Sea Apes are the other band that actually did perform on the Sonic Attack stage, but fans should gobble this up to hear the exclusive track, 'Coronal', a sonic melting pot of bubbling atmospherics, stalking, late night meanderings, and ominous drumming that sounds like the soundtrack to a walk through Whitehall with some dude named Jack. Carlton Melton and Dr. Space team up for the previously unreleased studio version of 'Bloody Mary Jane', previously only available in its live incarnation. The swirling synth fx still replicate a trip down the rabbit hole and the buzzing, hypnotic guitarwork emulates Spacemen 3 while peaking (both band and audience).
Finally, the aforementioned Kandodo3 wrap things up with a lo-fi live rendition of 'Laud The Hyena' from their All Tomorrow's Parties performance, the original of which is from their eponymous 2011 debut. More stalking, swirling guitar histrionics with battering ram drumming and a wonderfully lo-fi, "you are there" vibe. Like, groovy, man!
– Jeff Penczak
Various Artists – 'Stay Holy: Sonic Attack at Liverpool Psych Fest' (Cardinal Fuzz Records, 2015)