White Manna – 'Live Frequencies' (2014)
Imagine the speed freak intensity of Hawkwind merged with the narcoleptic, druggy drawl of Brian Jonestown Massacre or The Warlocks and you've entered the not-so-safe haven of manic, California-based headfuckers, White Manna. About a year ago they were one of the unanimous choices for the highlight of the Liverpool Psych Festival weekend and selections from two other gigs on the tour (Le Kalif in Rouen, France and Copenhagen's Spillestedet Stengade) were recorded by wise soundboard engineers, who started the tapes running and got the hell out of the way.
---
The resulting maelstrom is here in all its acid-washed glory. [Also note that the download version includes four bonus tracks, so you can experience alternate versions of some of the tracks as performed at one of the other venues mentioned above.]
Slowly sauntering into the room like a ballistic missile heading straight for the center of your cerebellum, 'E Shra' bootstomps around your cranium, kicking asses and taking names. The quintet continue to kick out the muthafuckin' jams with the punky snarl of the suitably-entitled 'Evil', which also evinces a rather dirty, sloppy vintage '70s Stonesy swagger. I can't imagine what the typically sedate French citizens thought of all this mayhem – Rouen hasn't witnessed such a fire-breathing conflagration since the English burned Joan of Arc in the town centre!
'I'm Coming Home' is not the old Alvin Lee/Ten Years After chestnut, but it's still as ferociously intense as Lee's career-making performance at Woodstock 45 years ago. I thought I heard bombs bursting in air somewhere amongst all the Metallic K.O., but that may have been a few brain cells kicking the bucket.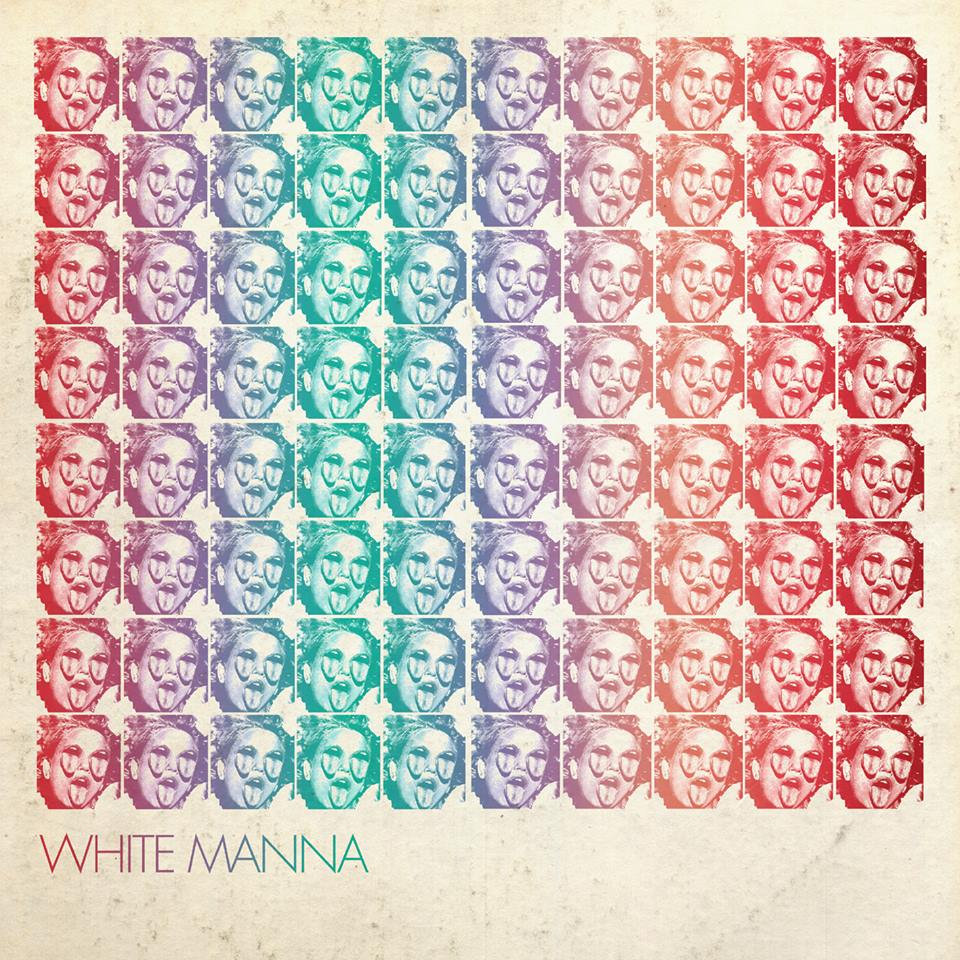 And just when you thought it was safe to return your brain to its upright position, the band storm through 'Sweet Jesus', a battering ram of sonic sludge that marries the Velvets to the Stooges, with frontman David Johnson's Jaggery snarl spitting venomous epithets across those who pogoed a little too close to the stage.
An exhausting, cathartic experience you won't soon forget.
– Jeff Penczak
White Manna "Live Frequencies" (Cardinal Fuzz | Captcha Records, 2014)