Psicomagia – 'Psicomagia' (2013)
Oh my, oh my! What a scorcher of an album this San Diegan bunch has concocted for us! Psicomagia's debut – pronounced "seek-oh-mah-hee-yah", just to get that out of the way now – is a daring, no holds barred foray into the beautiful world of Canterbury, jazz-inflected prog. Let me tell you right away – these guys mean business. Serious business. Out now on the Danish label El Paraiso's Impetus division, the album consists of four tracks: one long suite spread over both sides of the record, bookended by two shorter songs.
---
The rhythm section is breathtakingly good, which comes as no surprise after a quick look at the album credits; Paul Marrone should be no stranger to late '60s/early '70s rock aficionados. Having plied his trade as drummer with the likes of Radio Moscow, Cosmic Wheels (with his brother Vincent), Red Octopus, Joy and Shaking Pyramid, he's quickly built up a reputation as being one of THE best drummers in the scene today. Trevor Mast, previously of Joy, effortlessly and imaginatively keeps up with Paul's (sometimes) furious pace and masterfully busy playing; it's an aural joy to behold, particularly on the epic "El Congreso". It would hardly be called Canterbury if there weren't any keys in there somewhere; these are provided by Tyler Daughn, who is inspiring (and inspired!). Dare I say he's a Mike Ratledge or Dave Stewart of our times, driving the melodies along and conjuring up intricate and tasteful solos at the drop of a hat. Hats off to Brian Ellis of Astra fame, whose great mixing leaves Tyler's organ and synths freedom to roam around your headphones (or speakers). The bass level is just right too, leaving for a powerful yet not overwhelming low-end. Speaking of Brian, his sax playing on this record is spot-on, complementing Trevor Mast's grooves superbly and affording the band a fuller sound.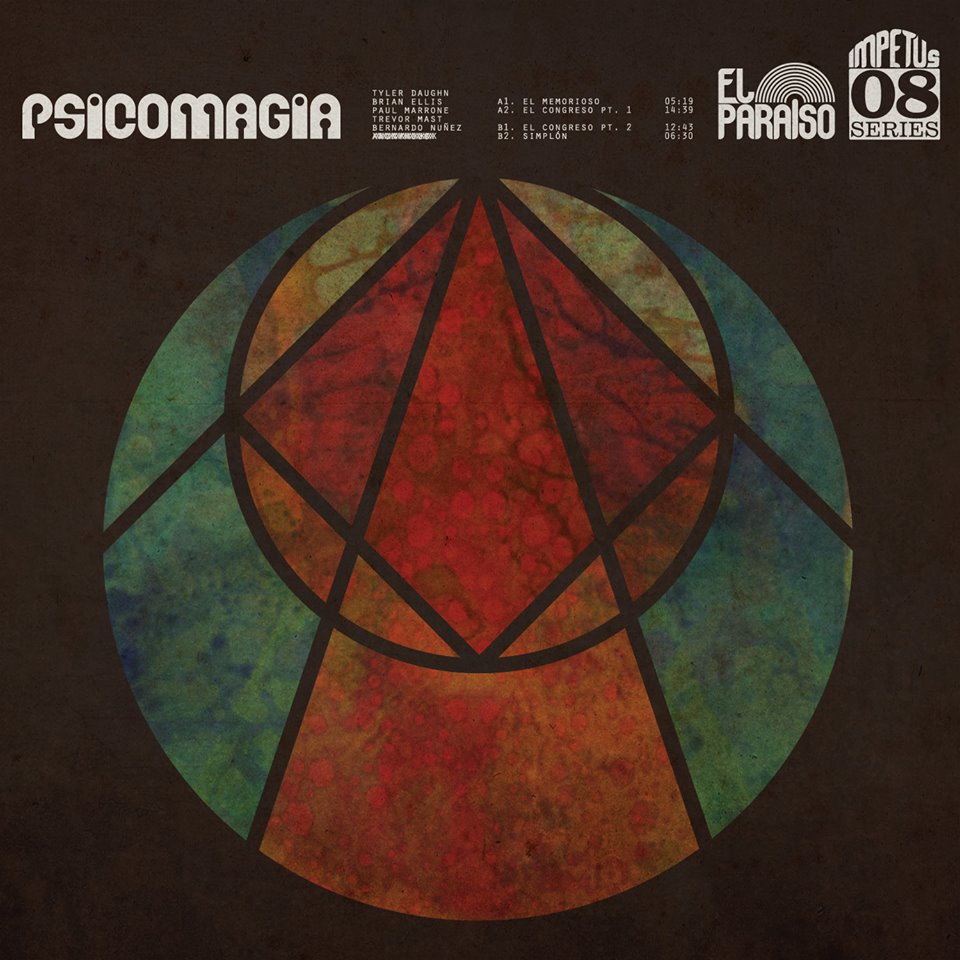 The album's magnum opus is undoubtably "El Congreso", clocking in at just over 27 minutes and interspersed with spoken word passages in Spanish. Don't be tricked into thinking one must be proficient in the Spanish tongue to grasp the fervour of Bernardo Nuñez's mesmerising recitations. Co-written by an anonymous poet credited simply as "…", the words, along with the stunning instrumentation, assist in creating an atmosphere of mystical proportions that reverberates to the furthest depths of the psyche. Stick that track on, sit back, close your eyes and it's as if you're dropping in on an intimate lecture on the nature of existence or an anti-establishment gathering in a hot, sweat-soaked room in some small house in the backstreets of a Latin American city. It's a blast!
File this bad boy next to your Khan, Egg, Magma and Ange and just beneath your jazzy German prog à la Hanuman and Embryo. I can't stress enough how talented I think these guys are. Nobody's even close to what they're doing in the prog world nowadays; to pull off a near 30-minute piece of such technical brilliance is no small feat. They're just on another plane altogether and they've really shown that on this release.
– Sébastien Métens
*(Thank you to Javi Coll Fernandez and Emily Clark for their help!)