Dark interview with Steve Giles
Many critics and collectors mark their album Round The Edges as one of the most impressive heavy (psych) rock albums of all times. It's one of the most highly regarded records of the genre. The record was recorded between July 9th and 13th 1972 at SIS Studios in Northampton and was first released later that year in a limited run.
What are some of the strongest memories from recording and producing Round the Edges?
Well, first of all Klemen, can I just correct you? I originally entitled the album "Dark Round The Edges" – and that was the reason both cover photos were 'dark round the edges'!
With 'fame' came corruption of the title. More & more it became known as 'Round The Edges' by DARK. Initially I tried to put everyone right, but eventually gave up and just went with the flow. Having had more direct input on the latest project, I decided that this was my chance to put the 'record' straight once & for all!! (See what I did there?)
Unfortunately, I only have rather patchy memories of our day in the studio, but it was a great laugh and we thoroughly enjoyed it! We had fun with "R.C.8.", injecting some slight comedy into it. We had rehearsed ending it as we did – with the 'cacophony'. By the way, during that bit, you'll hear me saying – "Thank You! Thank You Very Much! Thank You". That was my small tribute to Rory Gallagher, whom I'd seen at The Rock Club (the venue where we supported the Quo) a few weeks earlier. That's what he said after every song. We had also practiced the 2 gaps in the instrumental – where the 2nd one has that cowbell. Having played it back, I decided the first gap needed something also. Upon flushing the 'loo' during a toilet break, I hit on the idea of recording that and inserting it into the gap. Now, bear in mind that, in those days, you couldn't mess about with recorded material as you can now, with the advent of digital recording. The gap we'd left wasn't long enough to overdub the flush. So that gave our engineer, Alan Bowley, a bit of a headache. We didn't want to record it again as we were happy with the take – and time was precious. So ingeniously, having made the recording by running 2 microphones out to the toilet, one recording the cistern, the other the bowl, he cut the Master Tape! With a pair of scissors!! Cut it!!!
Then, he cut out the segment of tape that had the flush recorded on it and spliced it between the 2 ends of our Master Tape, angling the join so that as the track comes in after the flush, there's a slight dissolve. Genius! He was quite chuffed as well.
The ending of "The Cat". That was a work around. Martin had a bit of trouble at the end with static/crackles from either his guitar or pedals which would have been difficult to fade out and impossible to remove. Again – we didn't want to retake, so we just let it run into "Zero Time" to disguise it!
I messed up the lyric in the second verse of "Darkside". See the booklet. That was during an overdub, so it would have been easy enough to do again. No idea now why I didn't.
My overriding memory of the production of the album is, of course, making the covers. Having printed the photos myself, I literally glued them onto the card sleeves. The 'Car' photo with the album info and track listing I made by 'Letrasetting' on to a photo, copying the result then printing photos to the correct size. The montage of studio shots I made by cutting up the pics into shapes and arranging them as they are, copying it and reprinting to stick on the inside of the 'gatefold' flap.
For the single sleeve versions of the album, those 2 photos ended up in the booklet, which I made by stapling photos together.
What gear did you and the other members use?
At that time, I played a Futurama guitar through a Cry-Baby wah-pedal and a Fuzz-Face. Clive had a Premier drum kit. Ron used a Fender Bass copy. Ron & I used Marshall stacks bought for us by my Dad. I think a lot of Martin's kit was home made, or adapted, so I'm not really sure about his gear.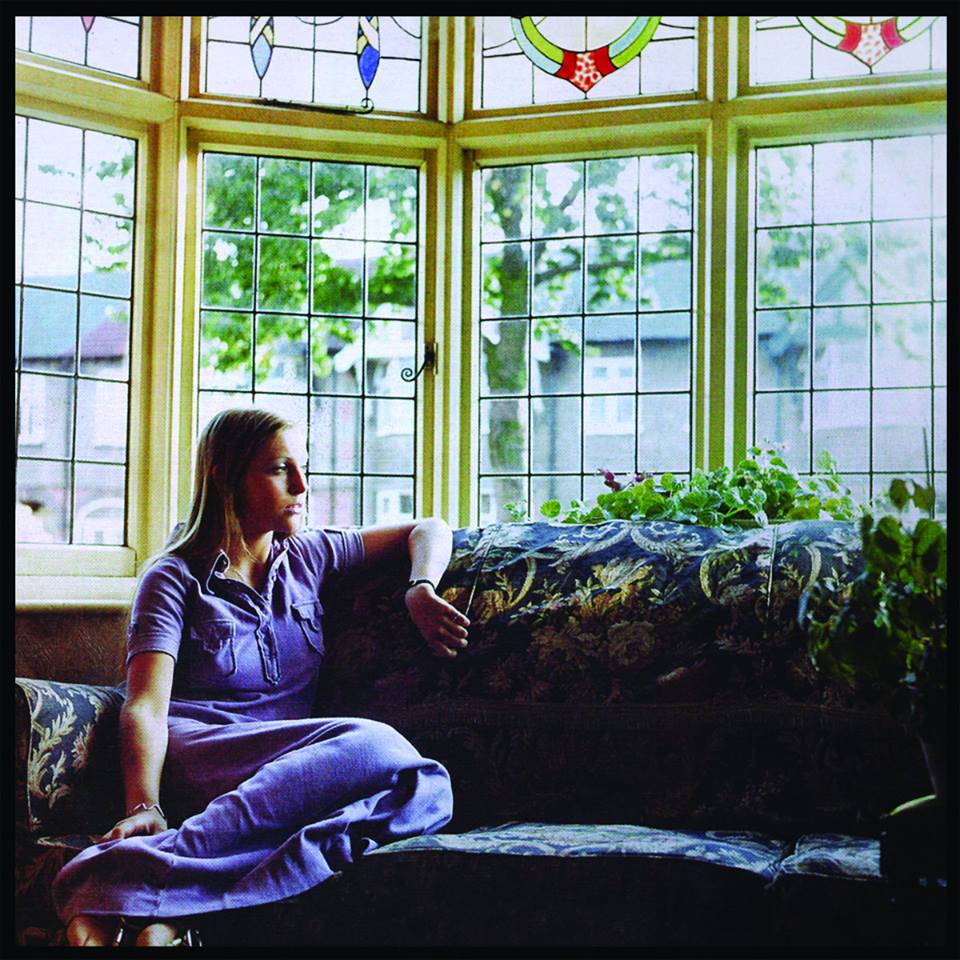 Would you share your insight on the albums' tracks?
Unfortunately, I don't have much memory of composing each individual song. I always found it quite difficult to sit down and 'write a song'. I was never really happy with the results using that method so virtually all my songs were expanded upon after hitting on inspiration whilst messing about with my guitar. However, I shall do my best with any recollections that spring to mind.
"Darkside"
One of my favorites, if not THE favorite! The chord sequence came about whilst 'messing' – but I did take some time with the melody. And the lyrics, unlike the next song. The instrumental part after the 'song' was deliberately composed and worked out during rehearsals.
"Maypole"
I think this was probably my first 'proper' composition. As usual, I stumbled upon the chord sequence. I then worked on a melody, then the lyrics. I've had a lot of grief about these lyrics! They're not supposed to mean anything. Having written the chord sequences and melody, I just jotted down the first words that came into my head so I had something to sing! A bit like Paul McCartney with "Yesterday – initially he sang "Scrambled Eggs"! Unlike that song, though, I never bothered to change the lyrics, so they've remained as they were in that first draft!
"Live for Today"
This was more of a deliberate composition. I started with the lyrics, having written it down during a biology lesson at school. Don't tell Miss Davies!! The lyrics were just my feelings at the time – The Cuban Missile Crisis, The Cold War etc. – about what was happening to the planet. We used the following 'jam' as a showcase for each of us. We each 'Lived For Today'!
"R.C. 8"
This riff was deliberately worked out, then transformed into the track it is now. There was a bit of inspiration for the lyric. The 'Everybody loves a little baby' part came about after an altercation outside a mate's house during a party. We must have upset some neighbours across the road somehow. I went out to my car, and they really let rip – calling me all the names under the sun! As if they'd never been young – eh? Anyway, it just got me thinking. They didn't know me, or anything about me. If they'd met me as a baby, they'd have probably been all cooey-cooey, but just because I was now a long haired youth, I was BAD!! The title is just a play on the first three words of the lyrics – 'I see hate'. That's why the labels on both the original and the new 'Authorised' Machu Picchu release have the title "R.C.8. I see hate".
"The Cat"
Another one that evolved after playing about on the guitar. The lyrics don't refer to anything in particular, although undoubtedly inspired by getting dumped at some point!
"Zero Time"
Again – the basic song came about by accident, although this was probably the only song I composed with the album in mind. I did spend a bit of time on the lyrics for this one, but I can't remember what inspired me now.
Dark formation.
Originally formed whilst at school in 1968. Martin Weaver is a friend of Clive, so that's where the connection came from. He came to our gig at The Wellingborough Rock Club, where we supported 'Status Quo'. That was on May 6th 1972.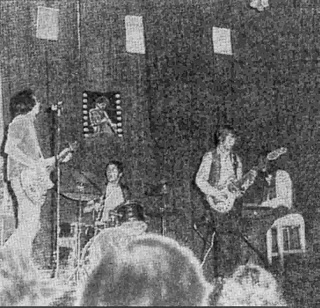 Album artwork.
If I remember correctly, we took the group shots first on the developing St. James Mill Road industrial estate in Northampton. It was basically just one big building site then. The building we are standing in is now MTS Power Tools. On the gatefold versions, the inside front cover that contains the album information is from the same photo session. I took the photos, either with the help of our roadies, Kenny & Mark, or by setting my Rollei medium format camera on timer. The inside back cover is a montage of shots taking during the recording session by Reg Bason on 9th July. Sometime later I came up with the idea for what is now the 'famous' front cover photo. The girl is Frances Hamerton. She was the daughter of a local vicar and I originally met her when we both did paper-rounds. She was a girlfriend for a while, but not at the time I took the photo. She could well have been the inspiration for "The Cat" lyrics. I saw her walking past my parents' house one day. I was in the front room where I later took the photo, and the idea of the cover photo just sprang to mind. So I dashed out, explained to her about the album and asked if she'd mind posing for the shot. After a bit of thought, she agreed! Funnily enough, that shot was not the front cover on the original album. That was the shot of Clive, Ron & I. The cover wasn't a gatefold in the traditional sense of the design and on that version – if you imagine a normal single LP sleeve – the 'Car' shot, with the album info, would have been the front making the group shot the back. On those 'gatefold' versions, I glued a flap which folded over the sleeve opening, so if you opened the album like a book, the group shot was the front and the photo of Frances was the back. On the single sleeve versions the group shot was obviously the front. Over the course of time, the photo of 'The Girl On The Settee' became synonymous with the Dark Round The Edges album so most folks assumed that was the front cover. Consequently on the new release, it is.
Martin Weaver mentioned you built a studio in your attic. Is there any unreleased material?
Not from those times, no. At the time we recorded the album, I hadn't built the studio. It was a couple of years later. Ron used to come round on a weekly basis and we would write and record, so material exists from that time, but a lot of it wasn't 'Dark' material. Some was, though, and a couple made their way on to our Anonymous Days album.
Were you in any other bands?
Dark was the only band I had been in, although we did form a temporary band 'Synapse' at the Youth Club I attended whilst at school. I know Ron & Clive had been in several bands prior to joining Dark, but I'm not sure of all the details, so I'll say – "You shall have to ask them"! As I'm sure you know, Martin had formed his own band 'Wicked Lady', which I think had split before he joined us. Incidentally, when Martin saw us at the Status Quo gig on May 6th, he wasn't in the band. He joined us only a couple of weeks or so prior to us going into the studio on July 9th. That's the reason he is not in the group shot on the cover (we'd already taken the photos) and why he doesn't feature more on the tracks. We didn't have enough time to rearrange the tracks. Otherwise I'm sure we would have done more twin guitar work. He doesn't play at all on "Darkside". He just didn't have time to learn it!
Let's share a story.
A story! Hmmm! Well – we tried a couple of talent contests. One was in Buckingham. Didn't do too well at that one, mainly because Clive fell whilst carrying an amp up the fire-escape, dropping it on his fingers, one of which broke. So he toddled off to the local hospital whilst the rest of us watched all the other acts! Oh yes! The Rock Club with Status Quo! That was nearly another disaster. The afternoon of the gig, Saturday May 6th, 1972 – FA Cup Final Day – our van decided there was no way it wanted anything to do with it, and refused, point blank, to start! What to do? Nobody else had anything much bigger than a Mini! In sheer desperation we dashed over to the School Rooms, which was the 'Rock Club' in Rock Street, Wellingborough. I found a member of 'Quo' – the bass player, inside. Unfortunately, I didn't recognise him and nearly scuppered any chance of getting their help by asking him if he was one of the Roadies. "No"! he said, rather brusquely! "I'm the bass player! They're outside playing football". I found them in the playground. One of them agreed to come over to Northampton with the band's lorry, a tad bigger than our old 'Thames' column-change van, and collect our gear – for a 'fiver'! We were only getting paid 7 quid anyway! But – we got our kit in the back of their lorry, strapped it in, otherwise it would have rolled around like a few marbles in a shoe-box, and headed back to the club.
Formation of Dark.
I've touched on that already. I formed it at school. Myself and school mate Bruce Duncan met up to play guitar together and I decided I wanted to form a band, with myself playing lead. Fortunately Bruce was a great fan of bassist Jack Bruce, so was happy to take up the bass guitar. We roped in another mate to be the drummer, purely because he had bashed a snare in the Boy's Brigade, but he didn't last long. We didn't know of any other drummers, so we asked a few mates if they wanted to try out (my dad had bought us a small second hand drum kit). Charlie Hiams had a go, having never held a stick in his life before – and turned out to be quite good. So – I had a band! Now I just needed a name. The inspiration for that came about one day as I was reading a weekly magazine I subscribed to at the time – Weekend – which for some inexplicable reason that I never bothered to fathom, actually came out on a Wednesday. Anyway, in one edition was a black & white photo of a French actress, Mireille Darc. That was it. As soon as I saw that name I knew that's what I'd call my band. Then, after a heated argument with the others, who thought 'Mireille' was a stupid name for a Rock Band, I decided on DARK instead. No – I jest. Obviously!! DARK was born. Eventually we took on a keyboard player, Martin Moloney, in 1970. Soon after that Bruce left. Up until then, he had been handling the majority of the vocal work, but once he went, I had to take them over. There has been a lot of criticism about my vocals on the album. Whilst I agree that they are probably the weak point on the record, I don't feel all the bad press is entirely justified. I've never professed to being a singer. I formed the band to play guitar, not sing, but somebody had to do it. I know Ron wouldn't have been happy doing it. Clive can sing, but having a drummer as a front man is not an easy accomplishment. Martin can sing, of course – but with only a couple of weeks or so to get him rehearsed before the session, well, it just wasn't feasible! Sorry! I digress. After Charlie left, I had to find another drummer. I put a classified ad in the local paper and Clive appeared. I was really pleased about that. I'd seen him play in bands locally and was very impressed! Being 2 or 3 years younger than me, he was very young then, but I thought he was the best local drummer I'd seen!
Soon after that Martin Moloney disappeared and we became a 3 piece again, then Carl left so I advertised again and – 'Thank My Lucky Stars' – Ron replied. Tragically, Carl died a few years ago from Multiple Sclerosis. We auditioned Ron and put him to task playing 'Maypole'. Not too difficult to play, basically. "Just play 'D'," I said to Ron. I doubt we had played half a dozen bars before I realised we'd found our new bassist. I was totally blown away!! He was playing much – MUCH – more than 'just D'!! And, apparently, Ron was impressed enough with us! Fortunately he was happy to join.
What do you recall from rehearsal in the basement?
By basement, I assume you mean the cellar where we rehearsed? Well, that's just what it was – a cellar. It was under my father's photographic shop on the Wellingborough Road in Northampton. Originally it had a brick floor that I had covered with old carpets, but it was prone to damp and there was quite often fungus growing in the corners. I painted the walls white with the name DARK in huge orange letters on one of them. The drum kit was set up against that wall. The electrics & meters were on another wall and I'm fairly sure there was only one 13A socket there. I kept the heating on as much as possible to try & reduce the dampness, but the musty smell always managed to permeate our clothes! But that's where we rehearsed all the songs for the album. Fortunately, none of the surrounding shops had tenants living in them, so the only people we disturbed were passers-by! But I loved it down there. Quite often whilst at work (I worked for my dad) I'd have a break and just sit in the cellar, soaking up the atmosphere – and the smell, too, probably!
Are you still in contact with other members of the band?
Clive lives just outside Northampton, as does Ron, but in the other direction. Martin now lives in Bulgaria, so obviously we don't see much of him, but he does come back for visits from time to time, so we do meet up on occasion. We did all get back together in 2011 to put on a memorial concert for my daughter Carly, who died tragically in February of that year. Ron & Clive came to the funeral and that's where the idea was first put forward. We hadn't played together as a band for over 14 years but we thought it would be a good idea to perform the tracks from Dark Round The Edges, live, in her memory. I had hardly touched a guitar in all that time and, although Martin agreed to come back for the gig, he couldn't return until six weeks before, so that's all the time we had, with one rehearsal a week. But – it was an unqualified success. As Ron said, "One of the best nights ever, for one of the worst reasons"! We raised over £3000 for the local hospital. Ron, Clive & I still meet up once or twice a year to chat about all that may have been happening.
There have been a lot of reissues done, but all of them were bootlegs. Machu Picchu recently reissued your album. How are you satisfied with the result and how do you feel about the fact that people are loving your music more than they did in the past?
No – they weren't all bootlegs. Initially there were, I think, three, four – no – five official releases that we got paid for, but as the album became better known and the 'hype' grew, yes, there were quite a few bootlegs then, as people from various countries around the globe cashed in on us. I'm over the moon with the Machu Picchu release. Mind you, I did put a lot of work into it myself, reproducing the artwork so that it could pay homage to the original as closely as possible. Obviously, as it's been professionally produced, as opposed to me sticking it together in my parents' lounge, the quality bears no resemblance! The record itself has been digitally enhanced too, making it a much nicer listen! That we now have followers the World over (thanks to YouTube) – some of them still in their teens – is totally amazing. And very humbling! I had only created that album as a memento of my band, so that I had something I could look back on after we split. That it STILL receives so much attention & acclaim over 40 years later . . . . . . Wow! Totally unbelievable!
Are you still active as a musician?
Yes! In a small way. Dark has two new members. An old mate from my school days, Phil Walding on 2nd guitar and someone who played bass with him in an earlier band, Rob Chaundy, on bass. We're taking it slowly, rehearsing some Dark stuff & some covers. We'd like to do a gig or two eventually, but we can only get together one a fortnight at most, so it's a bit slow going. But it's fun and we're enjoying it.
There are other recordings like The Jam 1975, Teenage Angst (The Early Sessions), Anonymous Days, Artifacts From The Black Museum, Dark / Tarsus – Unreleased Sessions.
Apart from Anonymous Days, they all came about courtesy of Kissing Spell, who did the first CD release of our album. Basically they were just cashing in on its popularity. Some of the material is pretty dire, recording quality wise, particularly the early Dark live tracks on Teenage Angst. They were recorded quite a bit earlier than the album, so the playing is also a bit immature in places.
The Jam 1975 was, as the name suggests, recorded 3 years after the album, and that's just what it was, a jam session. As mentioned earlier, I had built a studio in my parents' loft. I had a 4 Track Teac Simul-Sync machine and, to supplement that, I had bought a 12 channel mixer. So I got some guys together, Clive on drums, Ron on 2nd Guitar, Julian Temple on bass (he was bass player of another band I was in at that time) and Bob Stryjek on percussion. Bob had been drummer with Dark during our ill-fated attempts to attract the interest of a record label. I had the two guitars on separate tracks with drums, bass & percussion on a stereo image over the other two, so I could practice mixing it down with my new mixer. That's the only reason it was recorded.
Anonymous Days was recorded in 1995/96 with the same line-up as the original album. We had amassed a respectable sum from the legitimate re-releases of the album, so the obvious thing to do was to use that to record another album. There were 3 songs from around the original Dark era but the rest were written especially for the album. To our collective minds it's a better album than Dark Round The Edges. We were much more mature musically, had more time to record & mix it and, of course, recording techniques were way ahead of those used on the first album. We are all very pleased with & proud of it. Eventually Kissing Spell agreed to put it out as well. We had initially done it all ourselves, and it has, although not achieving the cult status of Dark Round The Edges, received some very good reviews!
Tarsus is another band that Kissing Spell Records released material from. Do you perhaps by any chance know who they are?
No. I've absolutely no idea who made up that band. I can remember them, of course. We did a couple of gigs with them back in the late '60s/early '70s. They were another local band going around at the same time.
What influenced you?
I had no external influences during the recording of the album. I first got a hankering to play guitar in the early '60s after my Aunt took me & my younger brother to see 'The Young Ones' with Cliff & The Shadows. I was totally captivated with Hank Marvin, his guitar and playing. After I got my first electric guitar in October 1966, I eventually became aware of Clapton & Hendrix. It was they who inspired me to play lead guitar, but after I'd worked out how to do that I basically just let my playing evolve in its own way without actually copying anybody's style.
The album was private press. How many copies were made?
Well – it was never released as such. That's not why we did it. As I said previously, I wanted to have something tangible to keep. I had put my heart and soul into that band for 4 years. I knew we were good, well we all did, but we just didn't seem to be getting anywhere. So, fearing that we would get disillusioned and split up, I wanted to achieve something to show for all the hard work we had put into the band. We gave most of the first run away to mates. Sold a few and, of course, kept some ourselves. Initially I'd had 30 pressed, plus 2 test pressings, but as there weren't many left now (it was proving to be more popular than I had anticipated) I had another 32 made. Later we hawked some of those around Record Companies, but to no avail. The records were pressed by a company called Deroy Sound Services. Originally formed in 1948 in Carnforth, Lancashire by Derrick Marsh, they have had quite a prestigious history. Sadly I don't think they exist anymore, but there is information about them on the 'net, if you 'Google' their name.
Did you have any followers?
Oh yeah!! We had quite a large & loyal local following. Initially all our friends, of course, but our name spread far & wide across the county and people would actually travel to see us. I remember one gig we did. Having set up, I'd gone out somewhere. As I was walking back to the venue I met a group of lads. I didn't know them & they didn't recognise me, but they asked if I knew where Dark were playing. I was happy to point them in the right direction!
When did you broke up?
We broke up (for the first time) after our 'Finale' gig at Wootton Memorial Hall on Saturday 18th November, 1972. After that, Clive & Martin separately went off to do their own things, but Ron & I kept in touch on a weekly basis to work on new material, some of which appeared on Anonymous Days. We briefly got Dark back together, but with Bob Stryjek on drums, and put on a gig at the Northampton College of Education on 1st December 1973. We had arranged for an Island Records A&R man to attend, but he never showed up! Ron & I kept in touch as before and I joined another band from Milton Keynes – 'City Road'. Ron & Clive also joined other bands as, I'm sure, did Martin. We eventually all got back together once again when the interest in the album started kicking off.
Last word is yours.
Well. I'm very pleased you asked me, Klemen and I was happy to relay my memories, such as they are. I think we've covered just about everything. Of course I would very much, on behalf of myself and the other members of Dark, like to thank our fans from all over The World (I still can't believe that) for the incredible support we have received over the years. And to anyone who has bought an album, of whatever version (even the bootlegs – they still paid money for them) we extend our heartfelt thanks! And to all your readers of this article – thanks so much for your interest.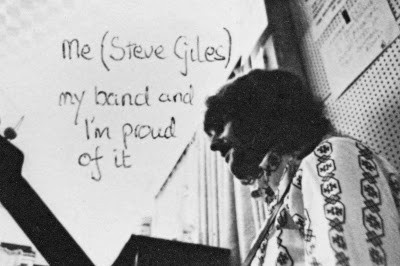 If you have any questions, there's a lot of stuff on our facebook page or our website. You can contact us through either, and we'll do our utmost to answer any queries. You can also go to my YouTube channel, where you'll find a few videos of the band.
Thanks once again!
– Klemen Breznikar