Ken Hensley interview
Born in London with music in his family and in his blood, Ken formed the dream of being a rock star at the age of 11 when he bribed his parents into buying him a guitar.
---
You were born in London and soon started to play with bands like The Blue Notes, Ken And The Cousins and Kit And The Saracens and later The Jimmy Brown Sound. How was the London scene back in the early 60s?
Actually I had moved out of London by the time I decided to be a rock star. I was living in a town called Stevenage, to which my father had been re-assigned. I went to school there and met my first 'jamming buddies' there. But London was the place to be and, as soon as I left home I hooked up with the guys that formed the earliest incarnation of The Gods, Mick Taylor, Tony Munroe, Brian Glasscock and his brother John.
London was such an exciting place musically and culturally in the 60s, with so many great bands and so many great clubs to play in. The rock & roll rebellion really started in a club called The Speakeasy.
The first major band you were part of were The Gods. Can you elaborate the formation of The Gods?
I just remember that we loved to play, made no money but had way too much fun. After Mick left to join John Mayall, we found another guitar player and got picked up by Dave Paramor from EMI. That was exciting because we made the first 2 Gods records at Abbey Road!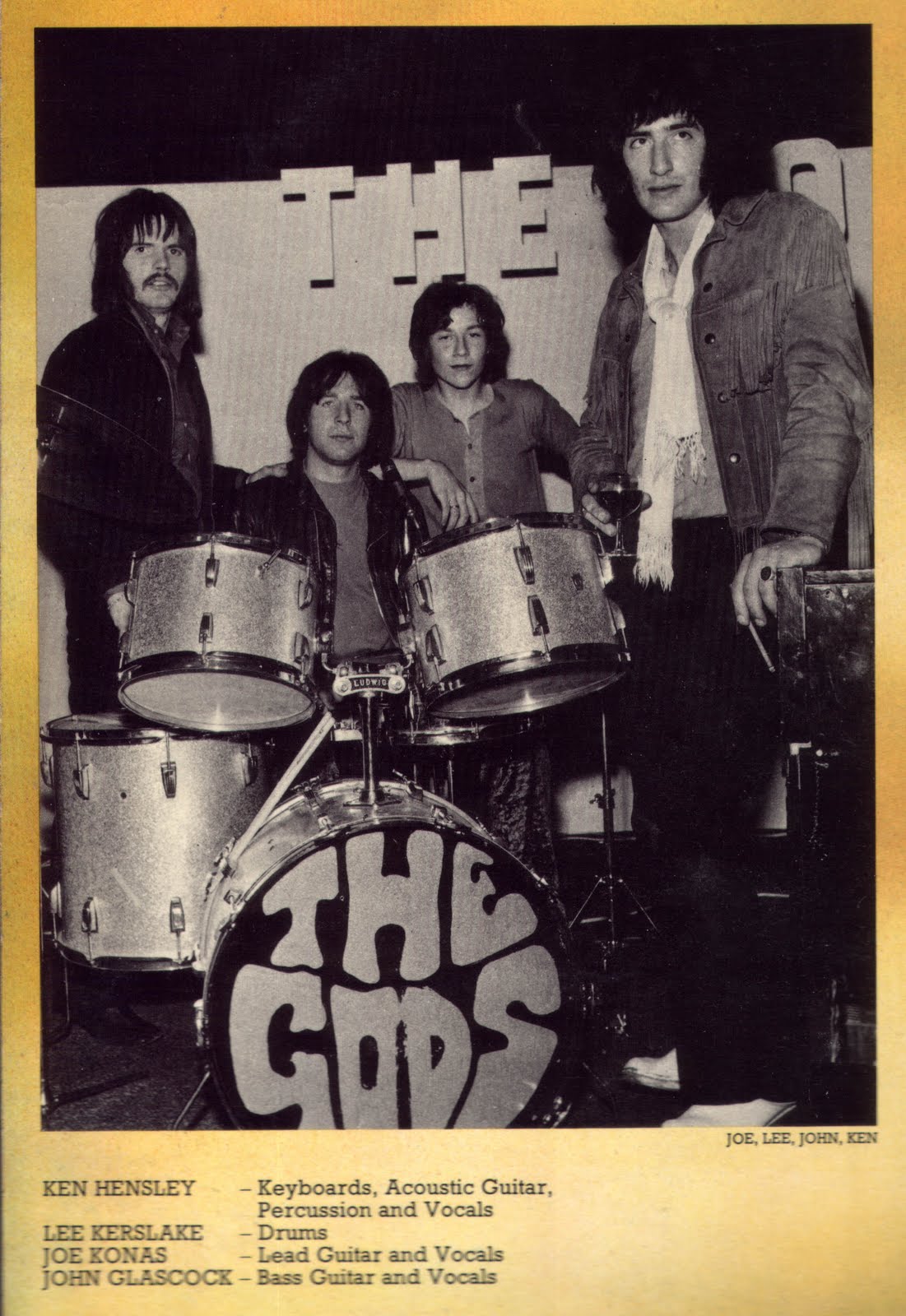 You originally started as guitarist, but you turned to Hammond organ, while Mick was on guitar. Do you think organ gave you more space and opportunities or what was the main reason?
I actually started playing the organ because the band I wanted to join already had 2 guitar players and, because they were all school mates, they didn't want to fire them! They told me that if I could play the organ I could join the band so I swapped one of my guitars, learned some basic chords and did my first gig with them the following day!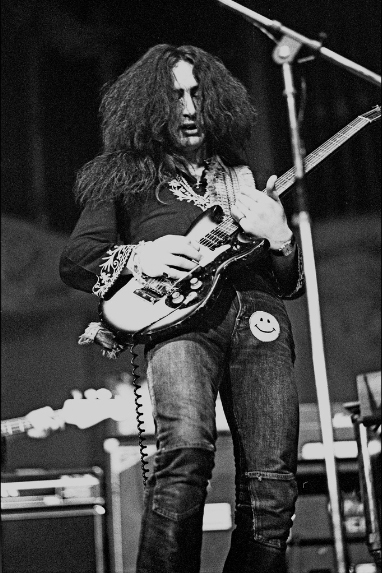 You were signed to Columbia Records and you started recording your debut and To Samuel a Son. The second album might be an early example of progressive band working on a concept? 
The music didn't have a label then. It was just pop rock within which we were able to experiment a bit. If that's so-called 'prog' then maybe you're right.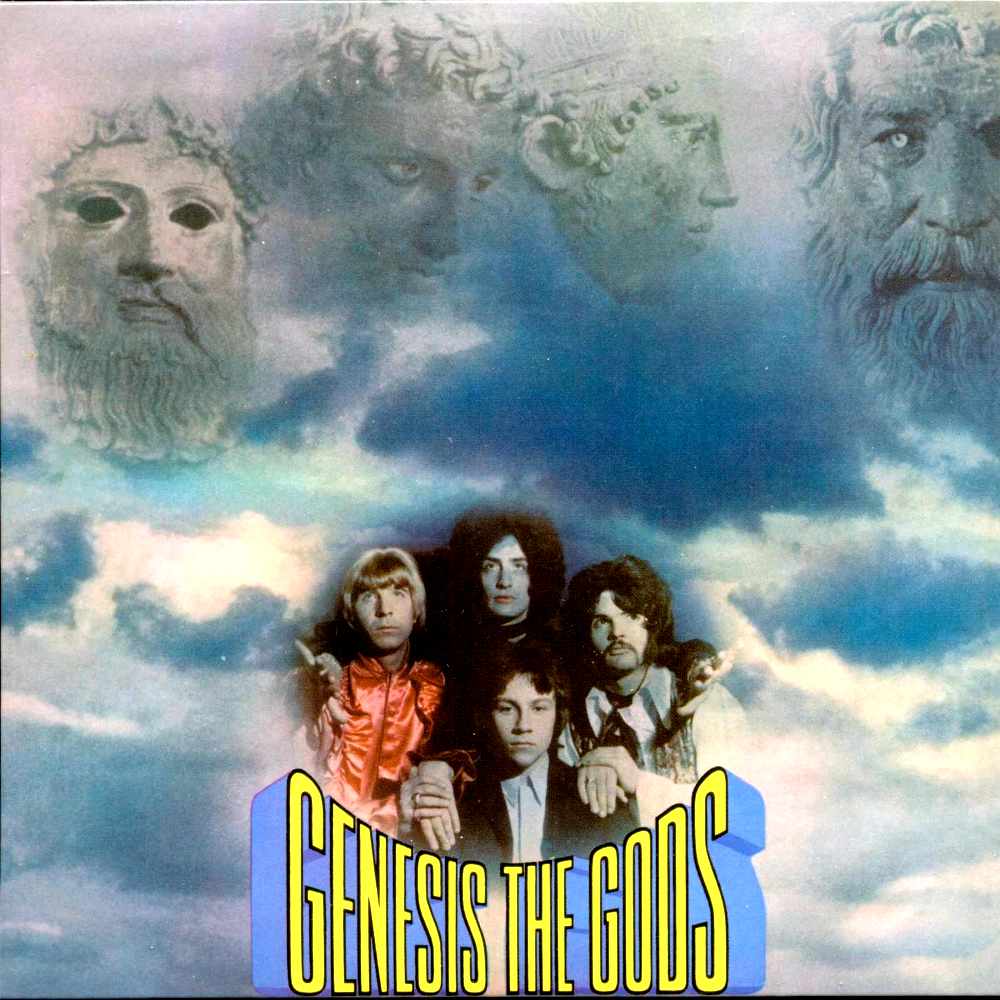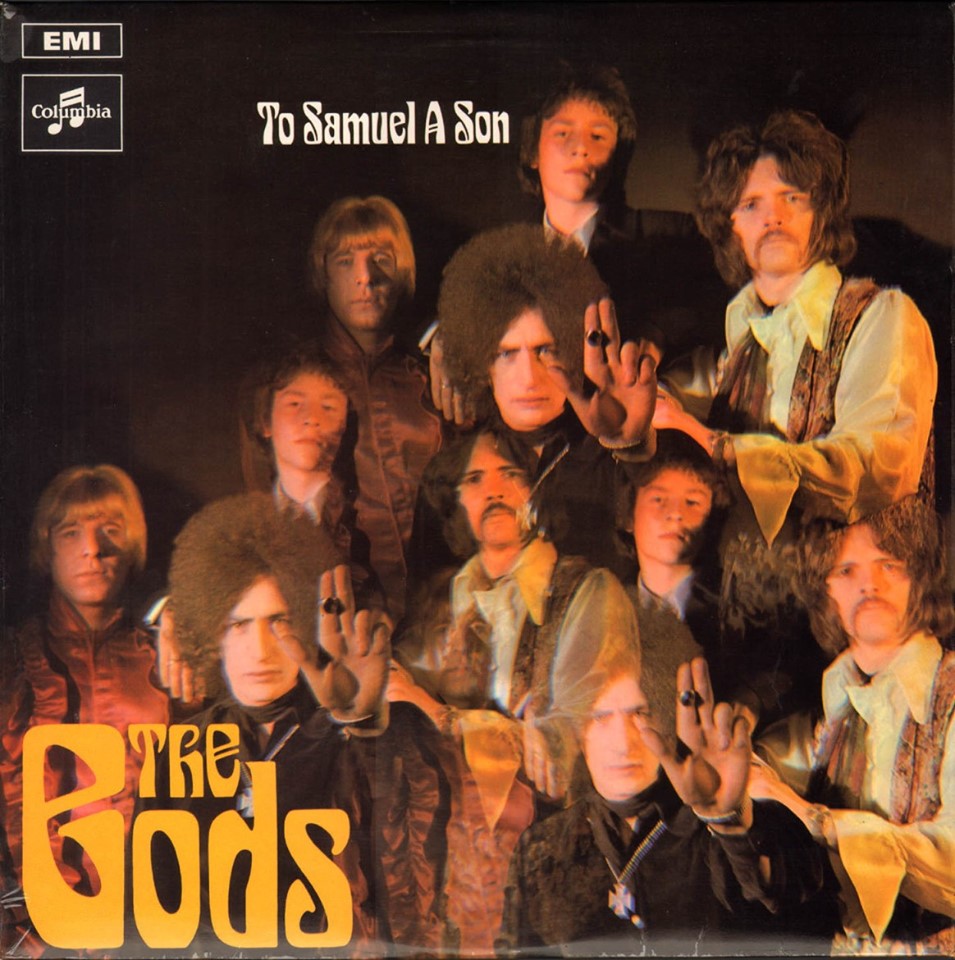 What can you tell us about recording it?
They were all done on 4-track machines, the same ones they used for Sgt. Pepper's Lonely Hearts Club Band and I remember it was all very carefully planned because we had to 'bounce' tracks all the time. For me it was the first big step on my dream journey and I actually got to see The Beatles a couple of times at Abbey Road.
How about touring?
We mainly played alone in pubs and small clubs but we did open a couple of university concerts for The Who. That was when I became friends with Roger Daltrey.
You also started working on the third album which was released with a delay under the name of Head Machine (album Orgasm).
There is a lot of misinformation about these recordings!
Both were 'works for hire'. In other words the producers hired me first to write the songs and then I got involved in the playing, but NOT in the productions. I got paid for the work and walked away never imagining that they would see the light of day then, let alone 30 years later!
Did you do any live shows playing this material?
No!
You are also featured on the first album of Toe Fat. 
Cliff Bennett was a friend and, when his guitar player quit, he gave me the job even though I couldn't play guitar that well. And of course I wrote a few songs for the first album. I quit halfway through the second one.
You recorded some really heavy stuff.
Don't remember really. Just remember getting my first check, grabbing my girlfriend and flying to Paris for a night of debauchery! Oh, and we discovered Harry's Bar!! Ha!
In 1971 you joined forces with a German band called Virus. How did you decided to join them? You were already in Uriah Heep.
Did I? Don't remember that! Unless that was what Bodo called the 'Weed' band…
Do you remember recording it?
I remember it was very frustrating! I kept getting into fights with my German girlfriend.
Can you say a few words about the songs featured on the LP?
Not really. My heart was definitely not in this project. I just did it for the money and treated it as a learning experience. The art work sucks of course but that was nothing to do with me!
Is there any special moment you would like to share when it comes to Uriah Heep?
Getting our first gold record for Demons and Wizards in Chicago. Major great memory!!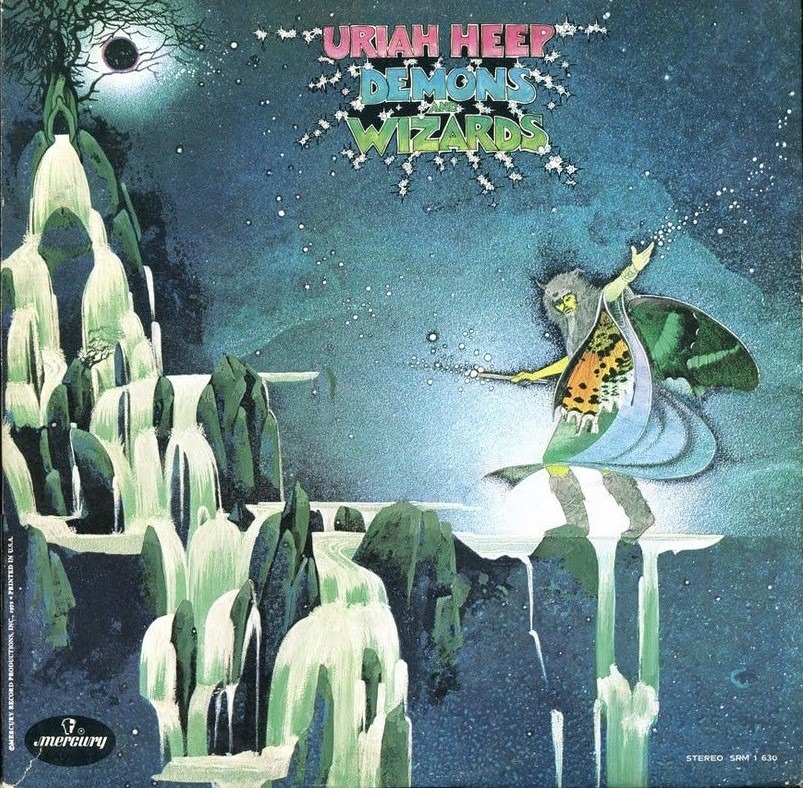 You are very active and you are currently working with a Bulgarian band called Sunrize. 
I work with them when I am in Bulgaria and I will eventually mix their album. I hope to be able to take them out with Live Fire in Europe next year so that, for pretty much the first time, a Bulgarian rock band can get some decent exposure outside their home country. One big plus for them is that their original songs are written in English, something that is a problem for many non-native English speaking bands.
You also released your solo album Love & Other Mysteries. 
Happy to, because I am so grateful to have this CD released on Cherry Red, probably the best independent label in Europe at the moment.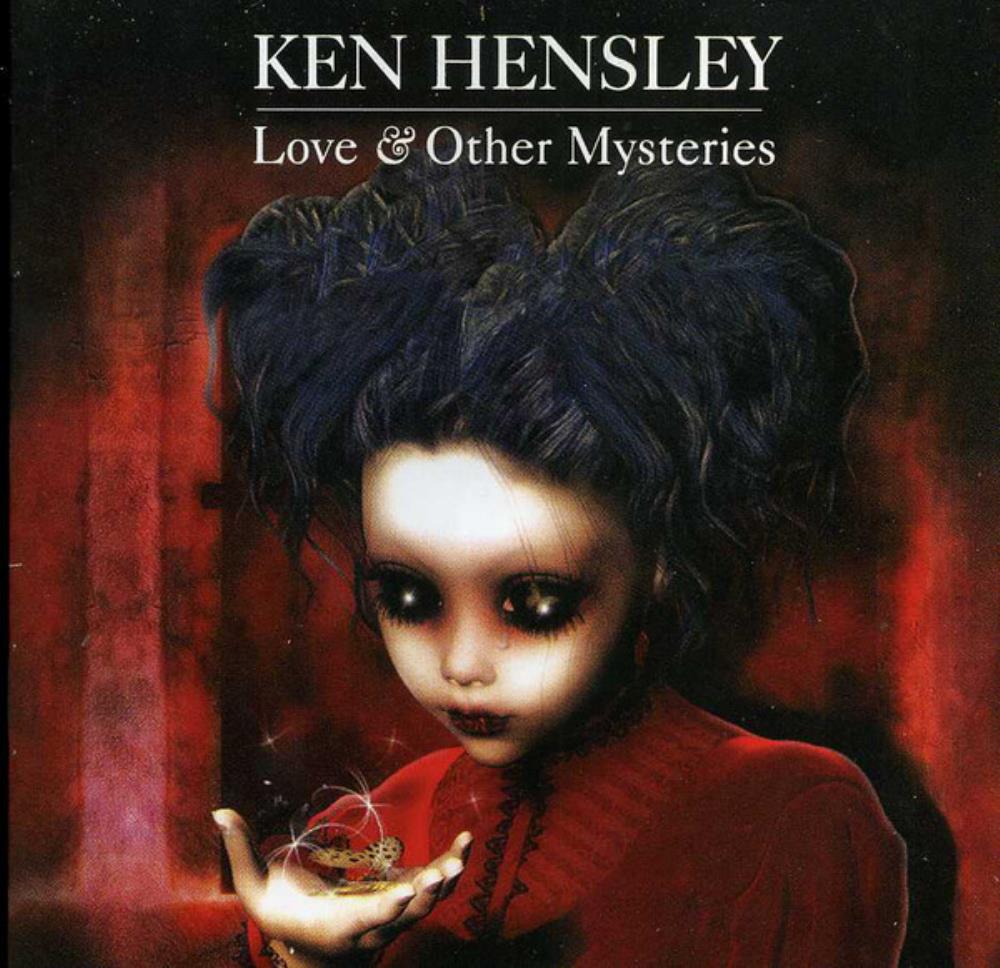 It's a very personal record and the songs are very lyrically dependent. In other words, it's a songwriter's album, a little self-indulgent and you have to listen to it if you are going to get it. But there are life stories in it that will touch everyone who listens, if they are being honest. It was tough to get it done and it definitely challenges the listener.
What are some future plans?
There are so many. As I write this, I am preparing to go to Norway for a solo concert and then I go on the road in Germany and Switzerland with my great band, Live Fire! We will record all of these shows for a live CD that someone will release sometime.
Then I have to mix my live solo CD called Live Tales which Cherry Red will release next year. There is live audio from shows in Russia, Norway and here in Alicante, Spain.
Immediately after that I will mix the Live Fire 'live' CD and then I go to Russia for 3 solo shows, to Sweden to rock a cruise ship with Live Fire and then back to Russia for 10 more solo shows before I close the year in Slovakia and The Czech Republic.
In January I will record a new studio album of new songs with Live Fire here in Alicante.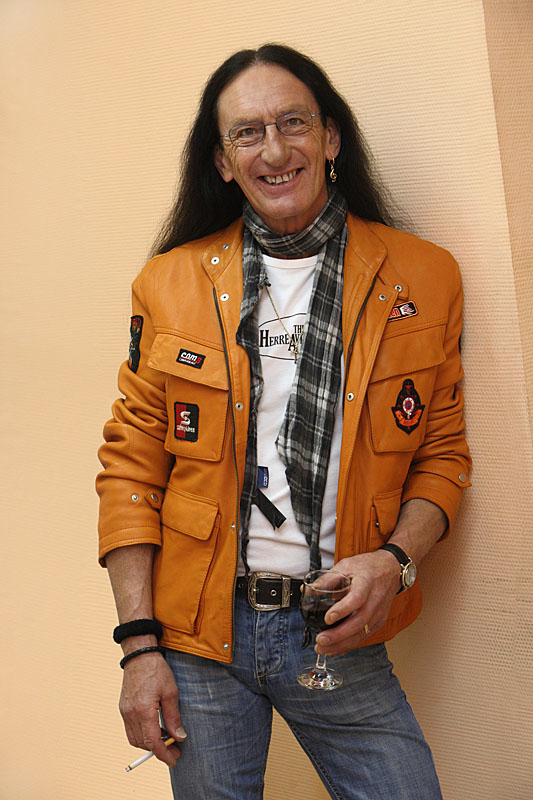 Thanks for taking your time. Would you like to send a message to your fans and to readers of It's Psychedelic Baby Magazine?
Only to thank them for their great support over all these years! Without them and people like them in all corners of the world, I would have no career and they are a constant source of inspiration and encouragement to me.
Thank you and God bless,
Ken
– Klemen Breznikar