Gandalf interview with Peter Sando
Gandalf were an American psychedelic rock band formed in 1965 in New York City. Originally called the Rahgoos, the group consisted of guitarist Peter Sando, bassist Bob Muller, keyboardist Frank Hubach and drummer Davy Bauer.
---
Where did you grow up and what are some of your influences?
Hey Klemen, I'm honored to be your guest. I grew up in Tenafly New Jersey, a suburb of New York City. Music was all around me- my Aunt was a Jazz singer, Dolly Dawn. My older sisters were into jazz and pop and I started my own record collection when I was about 8. Soon after, disc jockey Alan Freed came to New York and started playing rhythm and blues and country music and called it Rock N Roll. He had big shows in the city with all the stars; Bo Diddley, Buddy Holly, Chuck Berry, Frankie Lymon and the Teenagers, The Everly Brothers, etc etc! That;s where I was exposed to the great pioneers of Rock and at 13 I borrowed a guitar from a neighbor and that was that!
Were you in any bands before Gandalf? Any releases perhaps?
We had a 3 piece twangy guitar group, The Thunderbirds. We played all the instrumentals by the Ventures, Bill Doggett, Duane Eddy, etc. We didn't have the nerve to sing in public, only in the garage. Later we got a bass and an organist and after seeing the Beatles on Ed Sullivan we finally sang at our gigs. There is one Rahgoo track released on the compilation Garage Beat '66 (Sundazed). It's called Do The Rahgoo- I wrote it in 10 minutes to fill out the session!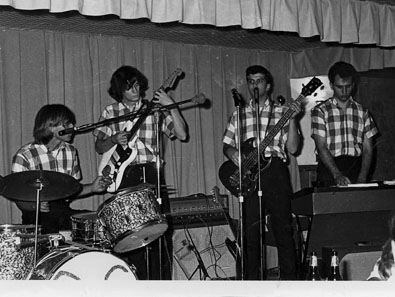 What was the scene back then? Can you elaborate the formation of Gandalf?
I met Bob Muller in detention hall in 7th grade. We hit it off and he had a band called the Clef Tones (not to be confused with the doo wop group). Bob played drums and he knew his stuff. They needed a rhythm guitar player and asked me to join. I immediately got the chicken pox and was quarantined for two weeks- thought I'd surely miss the opportunity, but they waited for me to recover and I was in my first band. I only knew two chords when I joined the band, they taught me the third.
Do you remember some early rehearsals?
In High School as the Thunderbirds we would rehearse in Bob Muller's basement. I recall that he had LP covers all over the walls, Little Richard, Bo Diddley, Chuck Berry!! I felt quite at home. Later we rehearsed in my Dad's restaurant at the mall on Sundays (the mall was closed that day). After a while huge crowds of local kids would gather to peer in the windows, so finally we invited them in. Then one Sunday a fight broke out between two rival towns and we had to move to a private basement storage room in the mall, very dingy but quite spacious. That's where we recorded Bad Dream on GANDALF 2.
How did you got signed up by such a major label as Capitol?
Our first New York City gig was at the legendary Night Owl Café in Greenwich Village. We played opposite the likes of James Taylor and the Flying Machine, The Magicians, Richie Havens, Tim Buckley, and many other future stars. We became friends with Gary Bonner and Alan Gordon of the Magicians. They would later become hit songwriters for the Turtles (Happy Together, She'd Rather Be With Me). We were then playing the uptown hot spots and they brought their producers, Charlie Koppelman and Don Rubin, to see us. K&R fell in love with our rendition of Golden Earrings and signed us. They had a distribution deal with Capitol which subsequently fell apart, but Capitol kept our master and released it in 1969.
Where did you record the LP and what are some of the strongest memories from producing and recording your album?
We recorded at Century Sound in Manhattan, with the legendary Brooks Arthur at the board. We had a few quick rehearsals at home, but most of the overdubbing and arranging was done at the sessions. There was lots of spontaneity, like at the end of I Watch The Moon…I kicked my Fender twin reverb amp and the spring reverb made that electric explosion that you hear at the end of the LP.
What gear did you guys use?
I played a Gibson SG Custom, the white one with three gold humbuckers. Frank Hubach was on B3 and Bob played his Hofner Violin Bass. We rented Vibes, Harpsichord, 12 String, and various percussion goodies to enhance the sound. I sang through our stage P.A. with a Binson Echorec to achieve the eirie vocal sounds that were so dominant on Golden Earrings. After we were finished recording, the producers told us they were going to enhance the record with the string and woodwind sweetening that they were so good at (Tim Hardin, John Sebastian). They did do it on Golden Earrings for the single, but gave up on the rest of the album and mixed it without us present. I was not happy with the result. You have to listen to it very loud to get the full vibe of our band. We were a heavy band and I think they perceived us as something else…Davey's drumming was superb and got kind of lost in the mix.
What can you tell me about the cover artwork?
K&R informed us that their deal had gone south with Capitol, but they were keeping our tapes for release. At that point we had little control, but still some veto power. We were the Rahgoos and had a huge fan base in the tri-state area, but they insisted that we change our name. They wanted to call us The Knockrockers! We refused and told them we would think of a name. Davey was reading the Hobbit at the time and suggested Gandalf and the Wizards. That's what we told them our name would be. We were called in to look at artwork sent from Capitol's art department on the west coast. I recall that the first rendition was a weird scene in the style of Van Morrison's Hard Nose On The Highway LP cover…probably by the same artist. We raised a fuss and the next presentation was the Butterfly Girl, with just GANDALF. We were worn out by then and just wanted the record to be released.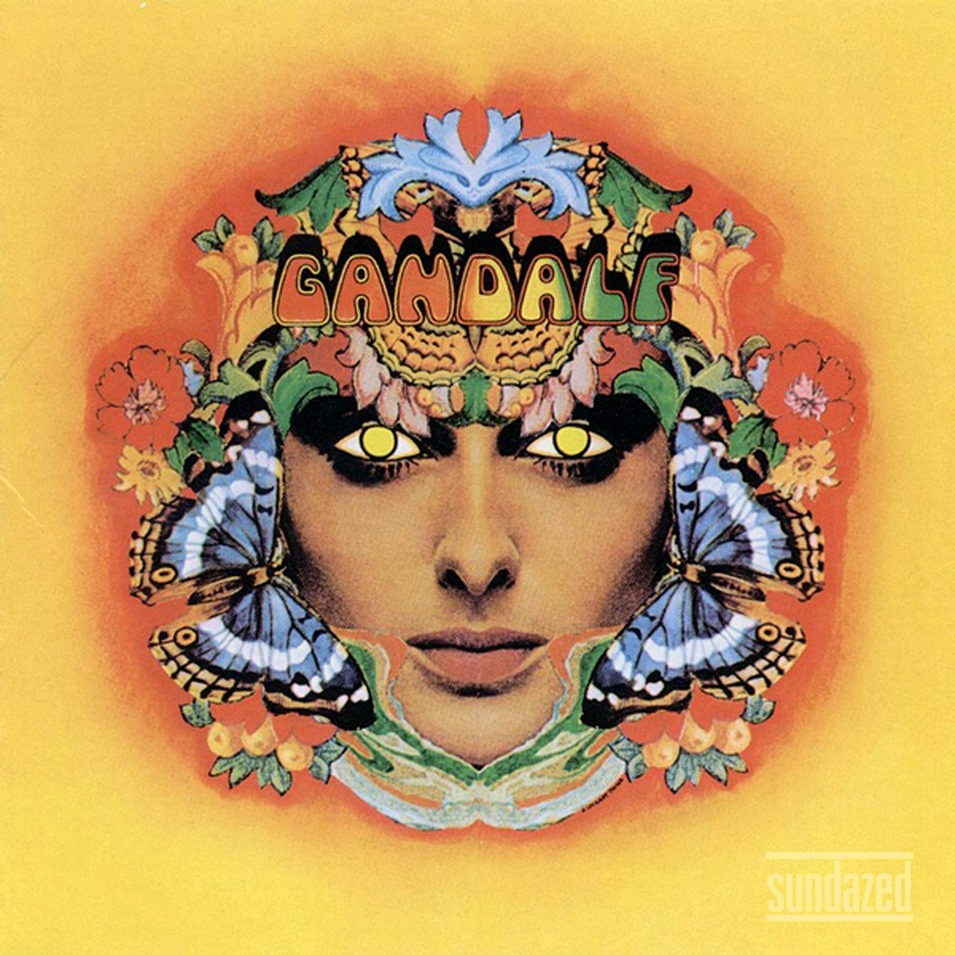 Was there any concept behind the album?
I had just started seriously writing songs, and only had two ready to go. Koppelman and Rubin liked Golden Earrings, so we went in with that sound in mind- I came up with a few other standards to rework in our psychedelic vein. I picked Nature Boy and Scarlet Ribbons. Since Garry and Alan brought us to K&R, and we were huge fans, we did two of their tunes as well. Tim Hardin was a great inspiration to me from our Greenwich Village experience, so we did a few of his too.
You had some problems with the release.
I believe we recorded it in 1967- it was to be on K&R's Hot Biscuit Disc Company label, but it got caught up in the legal wrangling between K&R and Capitol. In the end we were fortunate to be on Capitol's rainbow label in good company with the Beatles and Beach Boys, etc., but it took too long, and was further delayed by a mixup with another LP distributed in our sleeve, resulting in a recall. We had already become disillusioned by then and were no longer together. Upon release it got a flurry of FM radio airplay, but fizzled fast and disappointed, I wrote it off as a failure at the time. In 1997 a friend of mine told me he saw it on the internet. It was the euro See For Miles CD reissue. I was amazed! I soon realized that there was huge collector interest in the LP and it was being bootlegged all over the world, even a picture disc! I launched a website to call attention to my current songwriting projects, but the Gandalf phenomenon seemed to dominate. The buzz at the hip village record stores was that the best label for a domestic reissue was Sundazed, known for their quality mastering and in depth liner notes and artwork. I contacted Bob Irwin and he graciously took on the task of creating the quintessential Gandalf release with photos from my archives and notes by Mike Stax. I must mention that EMI/Capitol continues to license this work without any financial recognition of us as artists to this day.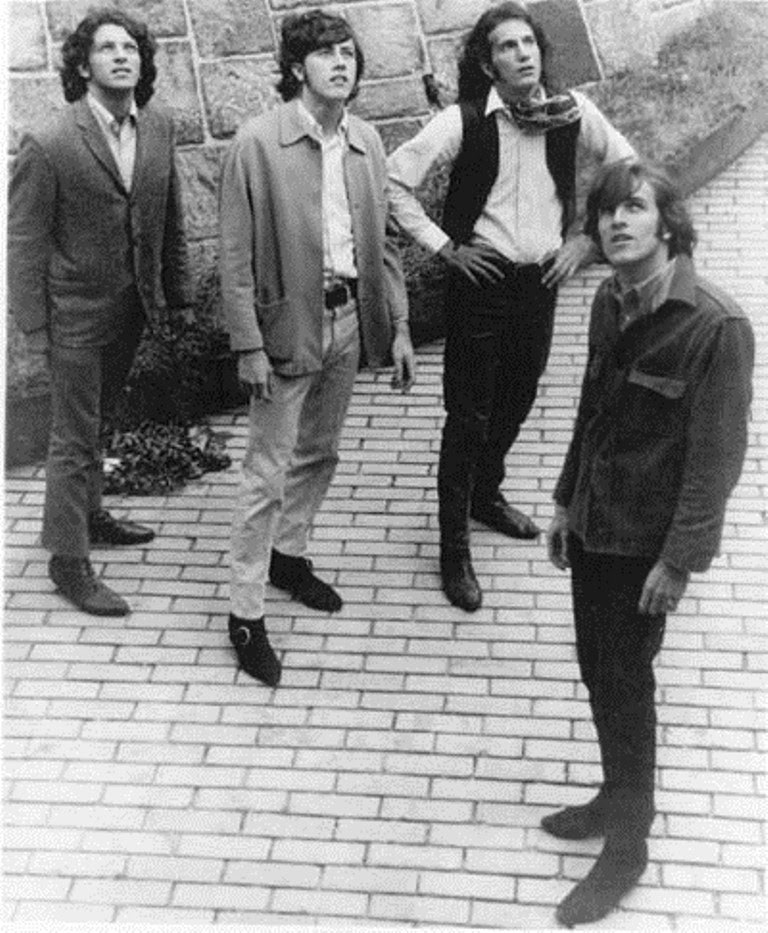 Would you share your insight on the albums' tracks?
Can You Travel In The Dark Alone- I wrote the lyric as a poem in Accounting class in college. It was originally called In The Dark Alone, but Don Rubin changed the title on his own accord. As it stands, it is incorrect, as the song lyric is "….could you travel..". I have always loved lighthouses and especially Barnegat Light in New Jersey. The symbolism is obvious.
I Watch The Moon – This was a song of loneliness and teenage angst that was like…. the Ronettes meet Procol Harum. I never liked the mix in the refrain- background vocals hanging out too far- not enough drums and bass. It still gets airplay!
Golden Earrings – I always was intrigued by the standards. My older sister Toni and I thumbed through a fake book and picked this one out to arrange for the band. It was from a movie with Marlena Deitricht and Ray Milland from 1947. The mystical gypsy lyric and minor key lent itself well to a psychedelic treatment. Garry and Alan loved it and I believe it sold K&R on the Rahgoos.
Never Too Far, Hang On To a Dream, You Upset The Grace of Living- Tim Hardin hung out at the Night Owl and was signed to K&R. He was most influential on my early songwriting with his economy of words and soulful folk style. These are three favorites. We attempted to do Hardin like the Byrds did Dylan.
Me About You, Tiffany Rings- Garry and Alan were churning out hits for the Turtles and Three Dog Night. They played us all their songs and we picked these two laid back beauties.
Nature Boy- It was a smash for Nat King Cole and seemed to be a perfect twin for Golden Earrings. The guitar solo was one take- just a practice. They never gave me a second shot.
Scarlet Ribbons, by The Browns, spun wizardry of a divine nature and seemed to fit the mood. Frank's baroque harpsichord and Bob's gentle vocal made it happen.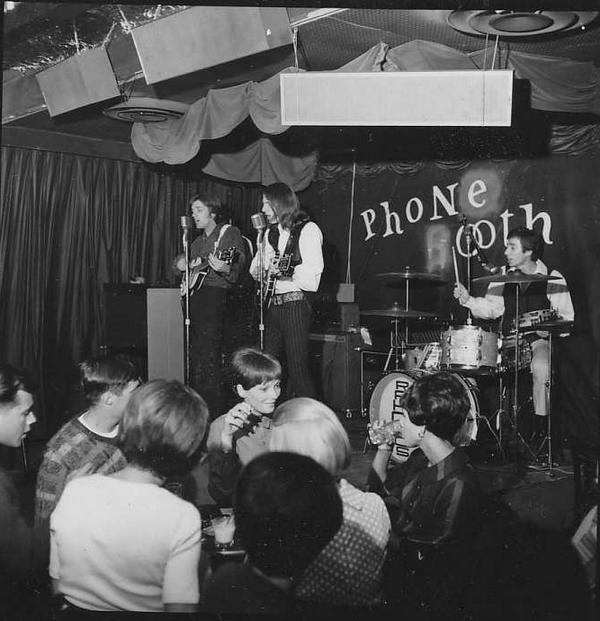 How about concerts?
We played mainly in the tri-state area of the USA, New York, New Jersey, and Connecticut, with some college gigs in Pennsylvania. In New York City we played at the Night Owl Cafe, Scott Muni's Rolling Stone, The Phone Booth, Trudy Heller's, Murray the K's World and the Electric Circus. We opened for or played opposite Gary Puckett and the Union Gap, James Taylor, The Magicians, The Stranger's, The Fugitives, Tim Buckley, The Myddle Class, Lothar and the Hand People, among others. At times, we backed up Patti Labelle and the Bluebelles, Cannibal and the Headhunters, and The Coasters.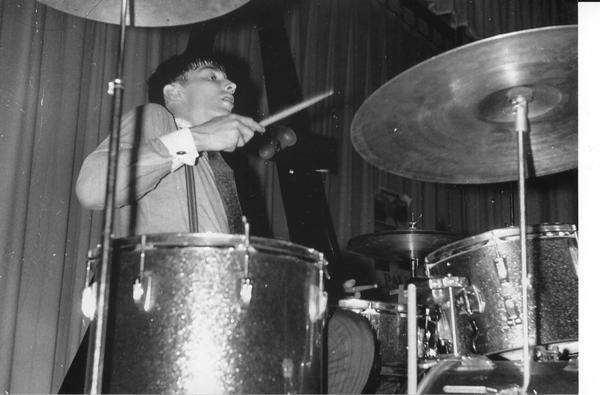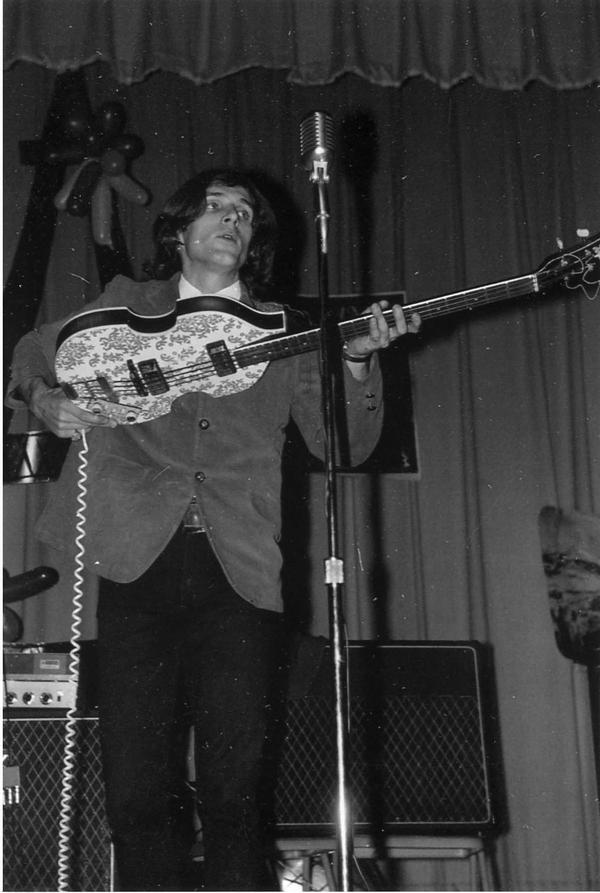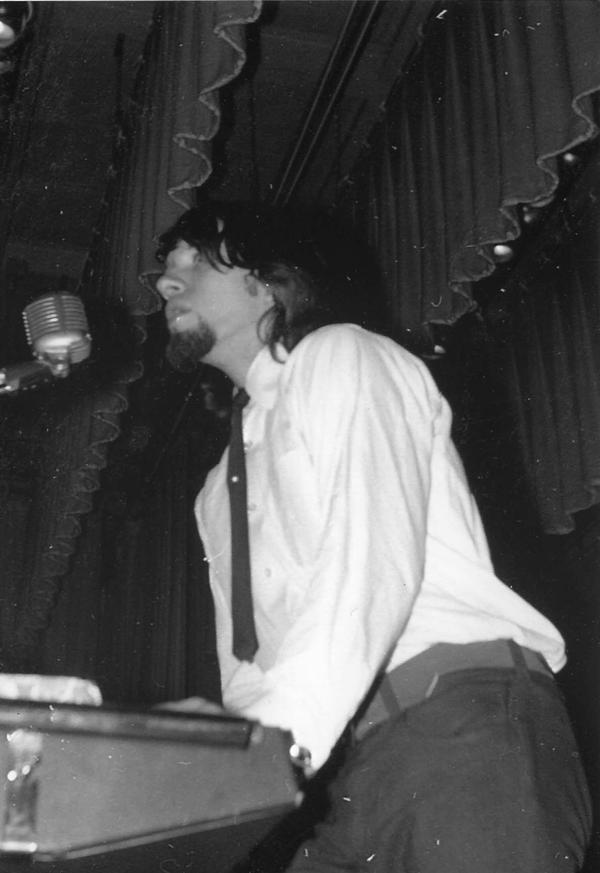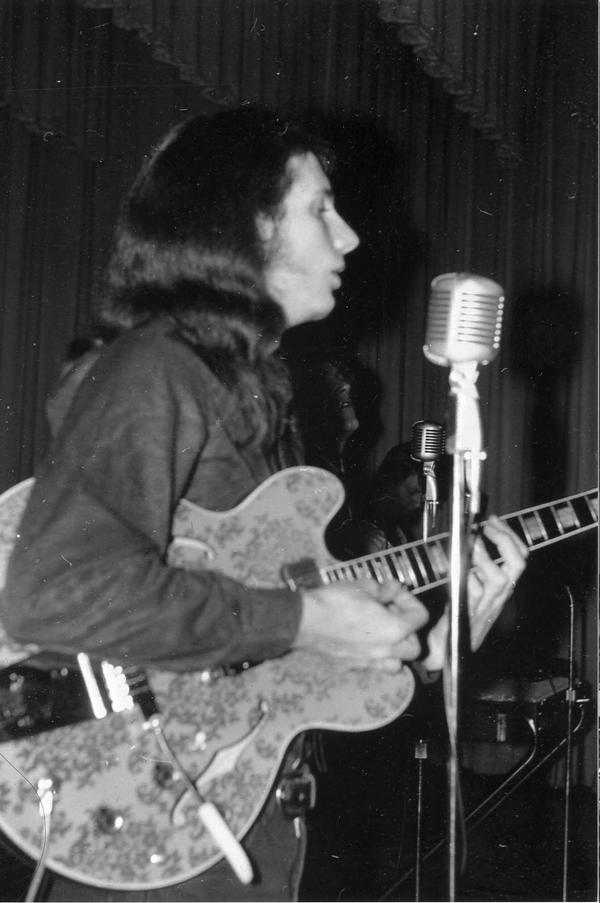 What's the story behind your second album.
GANDALF 2 was an answer to the call from so many fans around the world for more vintage Gandalf tracks. It consists of three tracks that I recorded as a soloist in the early seventies at Brooks Arthur's new 914 studios in Blauvelt, NY. Also some early basement tapes, a demo of Golden Earrings with an extended trippy solo, some live cuts, and a few Barracuda records that I did with Garry and Alan in 1968 while we waited for the Gandalf release. It has been quite successful and I thank all the folks who continue to support this music. I was especially gratified when Sundazed released it on a special "smokey topaz" colored 12" vinyl LP.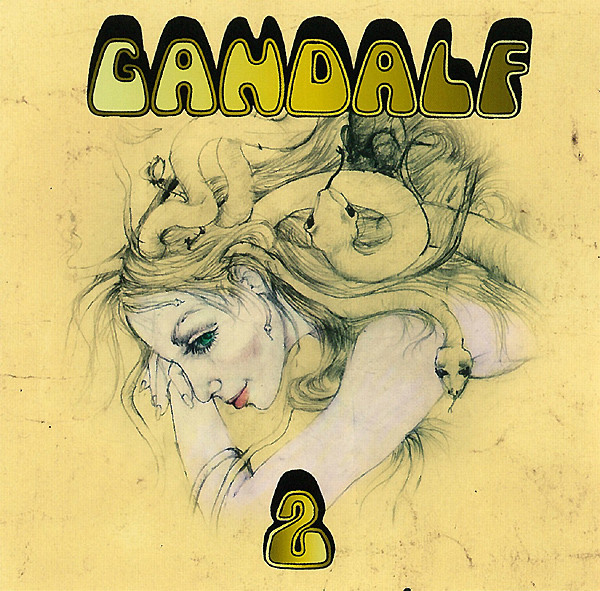 The Barracuda is another band you were involved with and you released two singles.
As I became more frustrated with the Gandalf delay, I got a call. Alan Gordon and Garry Bonner were bursting with ideas and I guess they wanted to create yet another outlet for some of the songs that they were churning out. They asked me to do this single with a studio group that would be called the Barracuda. I liked the song, "The Dance at St. Francis," and welcomed the diversion. They brought in LeRoy Glover to arrange the session and he put together a mini wall-of-sound that really rocked. It was released in a picture sleeve with a cartoon of four fellows hanging out in front of a church — I suppose that was supposed to be the Barracuda. It did chart briefly and I believe that if they didn't break the rhythm to a 3/4 in the bridge, it would have been a huge hit. We put together a smaller group for the second single, me on guitars, Davey Bauer on drums, Russ Sevakis on Bass and a lot of vocals. They arranged it with a razor blade and it ended up being a pretty weird record, "Julie (the Song I Sing Is You)."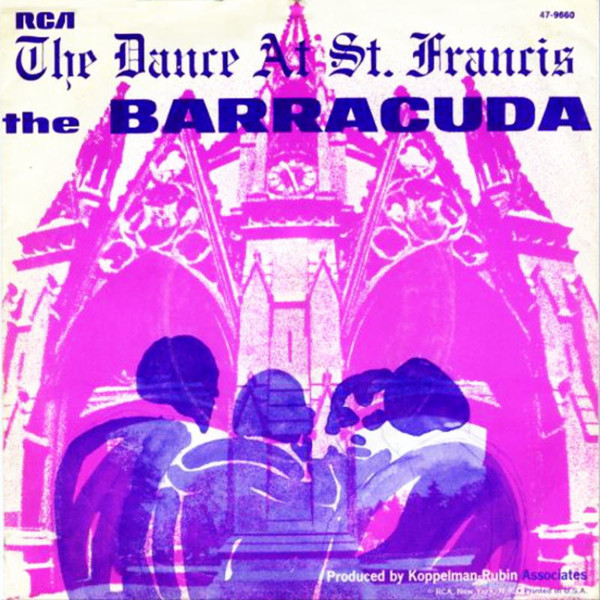 What happened next?
The Gandalf Drummer, Davey Bauer and I played a few gigs as Gandalf, but it just wasn't the same. I went to California to play in a band that Davey had hooked up with and a talented songwriter named Chris Flinders, but there was a lot of drugs that got in the way of any progress. I took refuge housesitting for friends in the band Country Funk while they were on tour. I wrote a few songs there and then returned to New Jersey and settled down with the love of my life, Wenke Taule, working in the family restaurant business and playing in all sorts of cover bands for extra money. I did continue to write songs and record in my home studio and began to play solo gigs focusing on my original music. At the time I was influenced and inspired by a college pal, Jack McMahon, who had developed into a first rate songwriter. We still collaborate!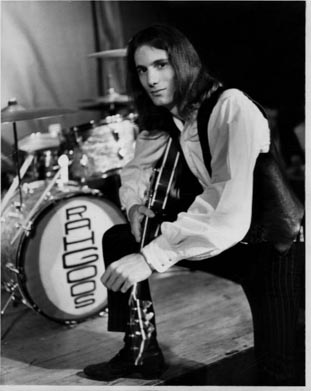 CREATURES OF HABIT my first solo CD was released in 1999 comprised of all original material, and I am especially proud of JOHN BROWN, ode to the militant abolitionist who sparked the Civil War, and DESERT FLOWER, which I would describe as a "Native American lullaby."
Three of my songs, co-written with composer Joe Delia, appear in the 1999 Trimark film "Time Served" with Louise Fletcher and Katherine Oxenberg.
I have the new CD, Afraid Of The Dark, featuring "Sally Hemings," which examines the affair between Thomas Jefferson and his slave mistress.
And, just last week I learned that a cool Norwegian band, ULVER, released a compilation of rare 60's covers, and they include my song Can You Travel In The Dark Alone…a fine rendition it is!
I do still appear in New York/New Jersey folk venues from time to time. Check out my website for updates!
Thank you for taking your time. Last word is yours.
I want to thank all those who discovered Gandalf over the years. It's amazing to me that there is renewed interest in our work from over 40 years ago all over the world! Please support my new music as well at CDBaby.com or iTunes!! My message is to keep music in your life, it will always be a true friend. Stay away from the hard drugs and listen LOUD!
– Klemen Breznikar