Norman Greenbaum interview
Norman Greenbaum is best known for his song "Spirit In The Sky", which sold two million singles in 1970. With one of the most recognizable opening guitar riffs to this day, and referred to over the years as the best industrial fuzz tone ever produced, shivers up the spine continue, with the song still in heavy rotation on every oldies radio station worldwide.
---
Where and when did you grow up? Who were your major influences?
I grew up in Malden , Mass., near Boston. If you mean music influences, I had many. My parents listened to Benny Goodman, my sister loved Sinatra. I listened to Senor Wences, Elvis, Bill Haley and anything I could find in folk music, Dave Van Ronk, Eric Von Schmitd, all jug band music, Bob Dylan, along with odds and ends played by Wolfman Jack out of Del Rio, Texas. Other influences, such as sports? The Red Sox, Celtics & Bruins, my home teams. Still love the Red Sox. Still love jug band music.
What was the scene in your town? You moved to Los Angeles and formed Dr. West's Medicine Show & Junk Band. Were you in any other bands?
My town had no scene. I was going to Boston University, playing music around town and decided I would rather be a musician than scholar. I had friends who had moved to Hollywood and I left school and moved there, enamored by the weather, Beach Boys and the music business. It was there that I started to make friends connected to the music business and other musicians and when I said I wanted to start a modern jug band, I started Dr. West's Medicine Show & Junk Band with Bonnie Wallach, Evan Engber & Jack Carrington. Because we were an oddity, we got noticed immediately, were asked to do auditions and were signed to a contract where we made our first record, The Eggplant That Ate Chicago.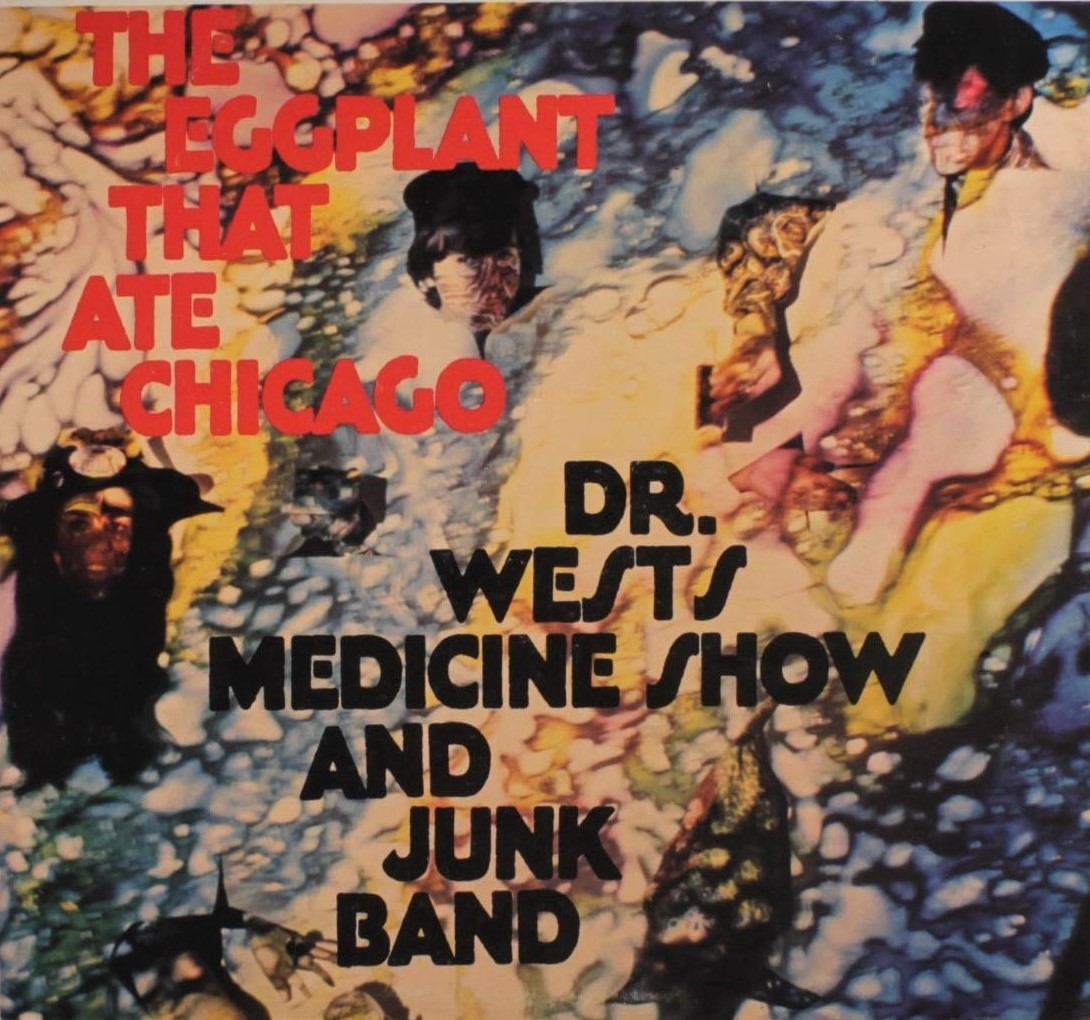 Why did you decide to form a jug band?
I like the humor in jug band music, it fit my offbeat style of writing, gave me the opportunity to schmaltz it up on stage and while it entertained the audience, it entertained me. The name just came to us. No big story there, although some of the instruments Evan played were junk, like car fenders.
"Non conformists in an about to start era of such, free form music, light shows, psychedelic art, flower power, flower children, be ins, concerts in the park."
The Eggplant That Ate Chicago was released in 1967 on Go-Go Records. What are some of the strongest memories from producing and recording this LP?
Being that it was the first time in a recording studio for all of us, it was exciting. We did what we did, the album was recorded and released, nothing that memorable except the songs and the album cover, as people know, we painted our faces for performances, never the same 2 nights in a row and I think we were the first band to do that, long before Kiss. So, we did a psychedelic cover, faces all done up behind us a light show screen, as we used a small light show in the act and were one of the first to do that. We were a psychedelic jug band, first of it's kind. We were very interesting. Non conformists in an about to start era of such, free form music, light shows, psychedelic art, flower power, flower children, be ins, concerts in the park. What an amazing time.
How many copies were sold?
I don't know, was never given pressing amounts, but the single hit the charts and went up to about 50 on Billboard.
How about concerts?
We toured and all that. We were weird, like my song. It didn't always go over. It stopped being fun because of management, everyone dropped out but me, they were replaced, the act changed, no more light show or painted faces, the on stage medicine show skits were kept, they went over well, we were getting attention for my humor, but I never fit into becoming straighter than I wanted to be by management, so, eventually, I left the band after an uproar about my Dr. West suppository pills skit, where I ended it with, "Dr. West suppositories, you know what you can do with them". That and because the drummer used to light his junk pail drum kit on fire singing, Don't Eat The Monkey's Peanuts, Joe, management said I was going too far. So I decided to go even further. Leave the group and become a rocker.
Would you share your insight on the albums' tracks?
"Patent Medicine"
Descriptive of the fake medicine we faux peddled in our skits.
"A Summer Love Song"
Gotta love a song with whistling.
"How Lew Sin Ate"
One of our best. Just listen to the words. LSD was coming into its own.
"Look At Her Now"
I wrote songs about observations. I always picked up on phrases being used around me and extrapolated.
"The Eggplant That Ate Chicago"
Yes indeed, mu homage to early sci fi movies, my Saturday afternoon favorite.
"Modern Day Fish"
Again, times were a changing. Listen to the words.
"Nora"
A relative. Of all of us. A spinster?
"The Old Fruit Peddler"
A take off of vegetable cart merchants, horse and buggy, home delivery, the 40's and early fifties. Now we have Taco trucks.
"Weird"
Yes we were. And me, not so much anymore.
What happened next? You released several singles. "Spirit in the Sky" became a major hit! Album followed.
Solo career. I started a rock band. We were playing The Troubador in Los Angeles, Erik Jacobsen, producer of The Lovin' Spoonful happened to be there. He liked my songs and my singing, signed me as a solo artist, had to leave the band, I moved to Northern California and started recording in San Francisco. Dr. West music was recorded around L.A. Studios.
Spirit In The Sky album was recorded in San Francisco. I was a solo artist, so we put together a backing band and singers and recorded at 960 Bush, Coast Recorders.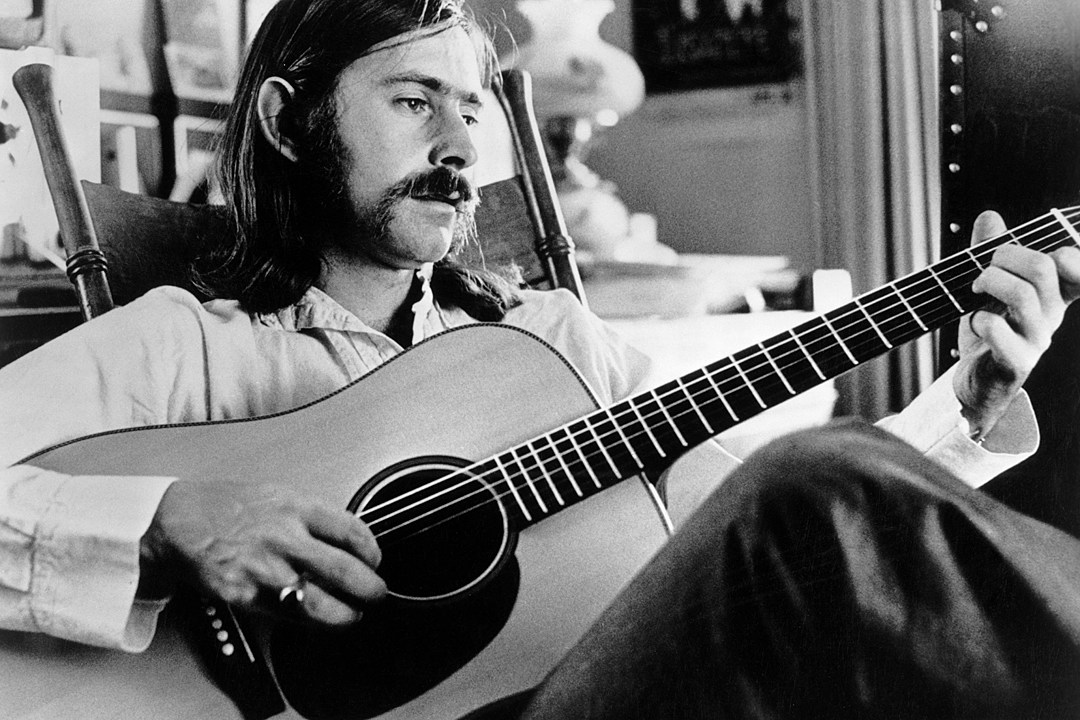 What kind of equipment did you use and who was the producer?
Basic band for the tracks. Bass, drums, 2 guitars. I had a Telecaster, Russell DaShiell played a Les Paul, I guess, I had Fender tube amps. I don't remember what other people had.
Erik Jacobsen had a production deal with Warner/Reprise, so I was at first signed to Erik's production company and subsequently to Reprise with a 3 LP deal.
The sessions had all sorts of memorable events, being that "Spirit in the Sky" has gone on to be one of the biggest one hit wonder songs of ever. More discussed with each song.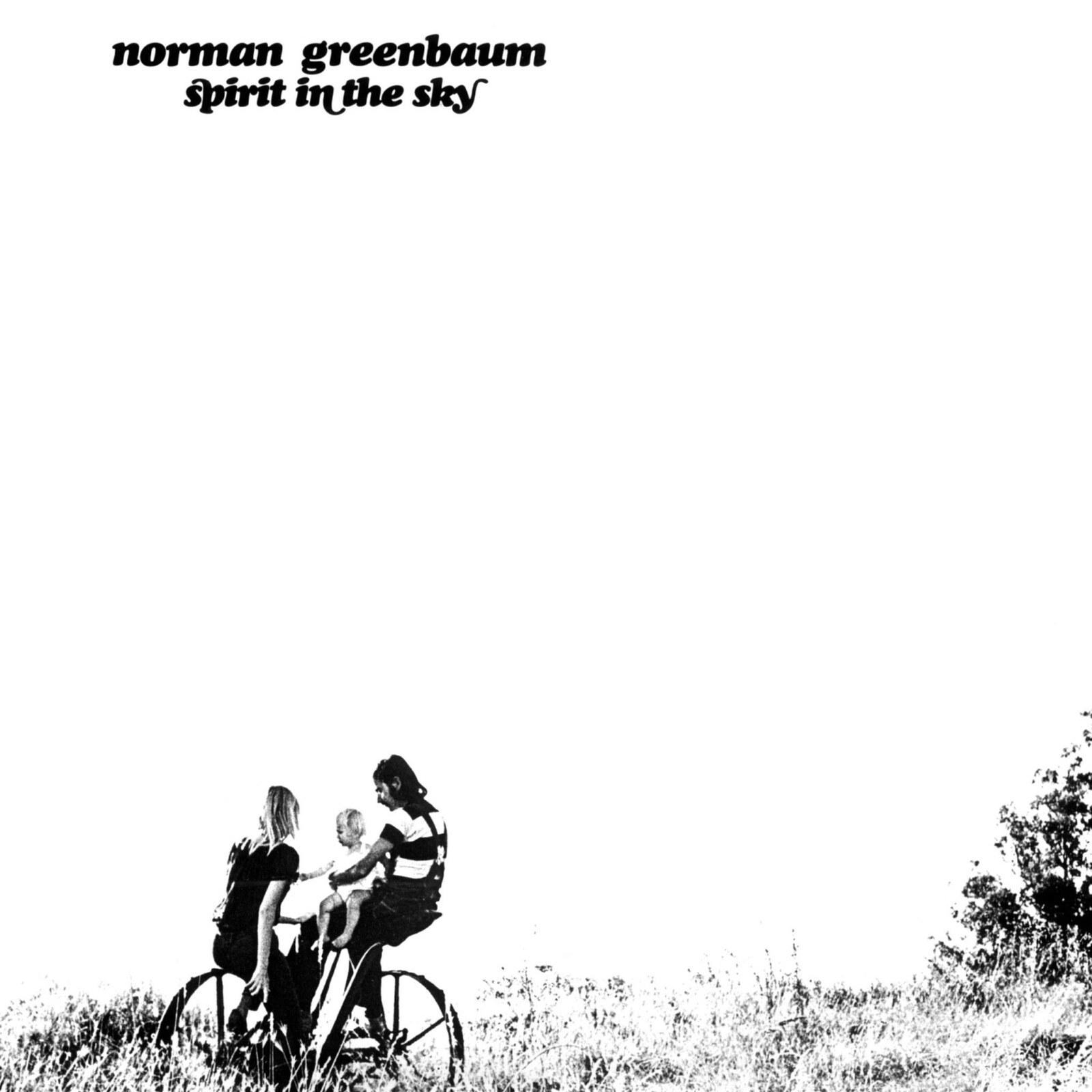 The cover art was taken on my at that time ranch rental, atop an old thrasher with my then wife and daughter. We later moved to our own farm where the cover art for the Petaluma album was taken, me in full overall regalia holding a chicken. Lots of photos of me around the farm were always included with the discs. I later was always referred to as a farmer, but when I got divorced, I left the ranch life.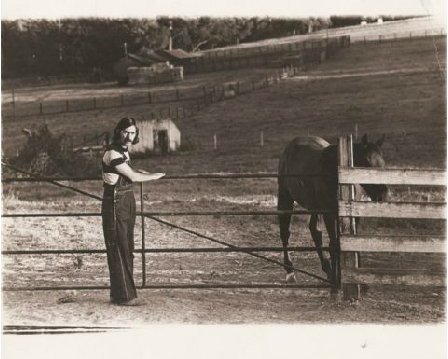 Would you share your insight on the albums' tracks?
"Junior Cadalac"
Well, dudes back then had nicknames, as they have monikers now, such as T Pain. Just an example.
"Spirit In The Sky"
Inspired by me being a fan of country music which I forgot to mention before and a fan of Porter Wagoner, who, on his TV show, always sang a gospel song. I said to myself, I think I can write a gospel song, so I did, but, of course, in my usual endeavor to be different, wrote music never associated with gospel before, but it was a great idea and has endured forever. Been number 1 three times in the U.K., has been in 47 movies and numerous TV ads and series.
"Skyline"
We all travel and we all come back.
"Jubilee"
Things are going good, huh? Great song with great vocals as usual by The Stovall Sisters who did backing on "Spirit In The Sky" also.
"Alice Bodine"
Not a Clampett relative, just a name of a longing.
"Tars Of India"
Those were smokin days.
"The Power"
My songs are self explanatory. You either got it or you don't.
"Good Lookin Woman"
Wish I could find one now.
"Milk Cow. Jethro, my son"
We actually didn't have a cow, but it sounded good. We had goats.
"Marcy"
Interesting how I got an e mail from a guy who wanted to know how I knew his wife. I never met his wife, nor was ever anywhere near him in Texas, but there you go, the power of lyrics.
What happened after the massive success of the single?
We toured with "Spirit In The Sky" on the charts. Opened for The Doors and Moody Blues, 2 of our bigger shows. I have always been sort of reclusive, so I actually never mingled with other bands, a brief how are ya, blah blah blah and off to another gig.
We weren't rauckus and rowdy on tour. Just went about business. Never got in trouble. After the follow up flops, I still played quite a bit, mostly West Coast clubs with an entirely different band. Could never get signed again by a label. Some thought I still lived on the farm and wouldn't leave, when I actually had been living in L.A. again for 3 years. Others wouldn't sign a one hit wonder. Well, bite me.
Back Home Again was the 2nd album, with follow up single "Canned Ham" on it. The record company didn't like "Canned Ham". It wasn't "Spirit In The Sky". They forgot what they said when I brought that to them. Well, we don't know, it's different.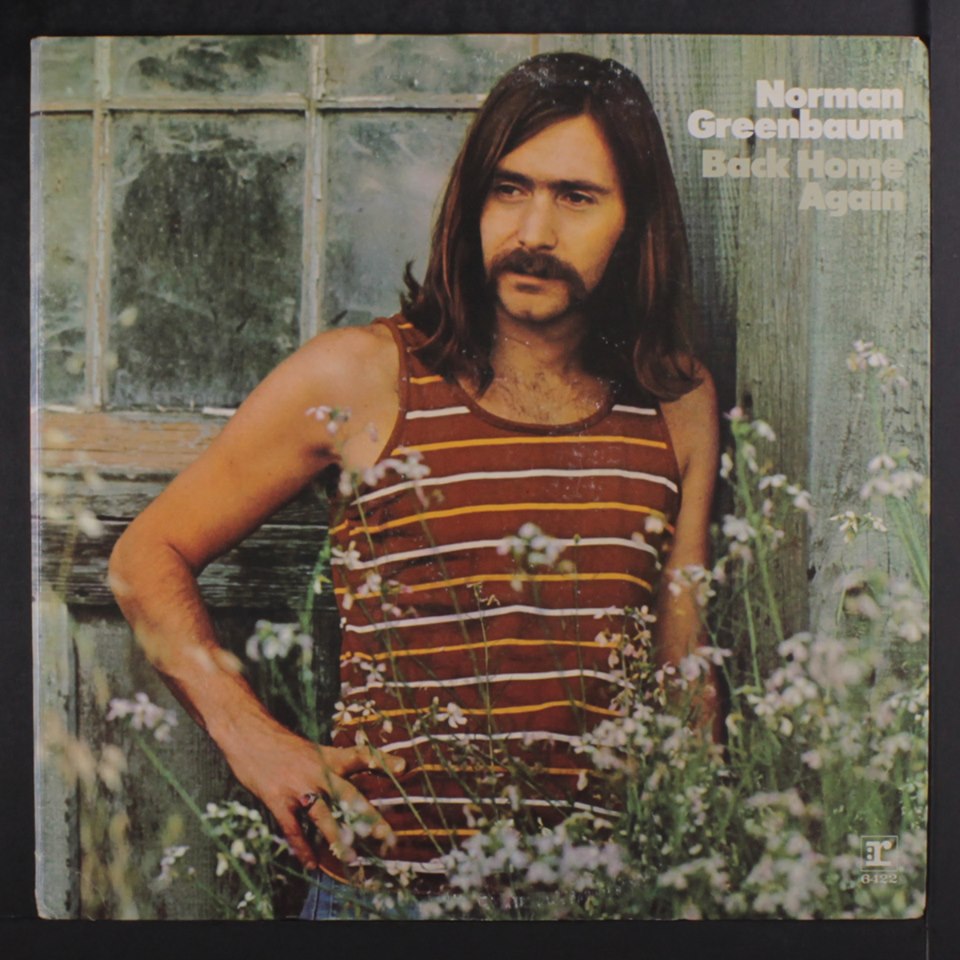 Bah. It didn't do well. So it goes, I like it.'I'm singing it next week at my reunion gig with The Stovall Sisters. "California Earthquake" didn't quite make it either as a single, but one of my favorites.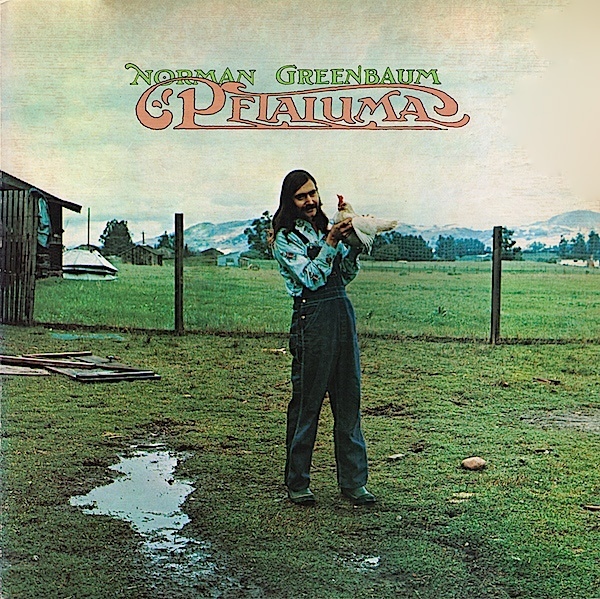 Petaluma was a wonderful album. Sounds now like we did yesterday. Fritz Ricmond, Ry Cooder and me, acoustic. Record label hated it.
What currently occupies your life?
I'm doing a few appearances here and there. I mostly manage my website, which is an almost full time job. I am working on some new material. "Spirit In The Sky" was used in the intro of American Idol last week, a pleasure for me. I'm single, have a cat and I'm on Facebook, but don't twitter much, although I am there.
I am not on a farm but have a garden, enter plants at the local fair along with photos and pastries, as I have over the years become a good cook. Have won a bunch of blue ribbons. I also sponsor a horse race at the local fair, a fun outing.
Thank you for taking your time. Last word is yours.
For my fans, I appreciate having you. I appreciate you sharing stories on my website on how "Spirit In The Sky" has affected your life, and to my staunch fans who actually have grasped my music and lyrics over the years, especially the dude who named his car, "the green-bomb". It was painted green. Of course. How cool is that?
– Klemen Breznikar