Bo Anders Persson interview about Pärson Sound, International Harvester, Träd, Gräs och Stenar & beyond
Subliminal Sounds recently released spectacular archival package of primitive drone and minimalist rock/trance/psych from the Swedish underground. The nucleus of the Swedish 1960s-'70s underground psych rock scene: the legendary Pärson Sound. Read our interview with one and only Bo Anders Persson who is a major name in Swedish counterculture.
---
Who were your major influences?
As a kid I was singing with my parents in a Baptist church in Stockholm. I remember being attracted by those organ bass lines. Later I had a really good Jewish piano teacher. When she realized I was hopeless she taught me a little theory anyway. Then I was able to try playing some New Orleans-style jazz with my classmates. I guess it was around 1950 or so (I'm as old as that!). I sure owe her a lot!
"Repeat some primitive phrases of your own like, (preferably NOT all of them strictly 4-bar!) add bass and drums, and you have Pärson Sound"
Anyway I found out I was not talented enough to make a living with music, so I studied technology up till I was around 21 . One summer I was working at a big chemical plant in Liverpool. The all industrial England was too much. I got very depressed and decided to look for something that could be worth living for. And so I started to try understanding what music was, from the bottom, studying harmony and counterpoint for some years, and going to concerts with works of Messiaen and Stockhausen and so on. There I met Torbjörn Abelli, when I attended the Music Academy of Stockholm for a short time. We formed small noise-oriented group, with Arne Ericsson and Urban Yman, practicing in the Academy cellar. I also made some noises on my own, using primitive tape-looping. Then Terry Riley came to town, and we all took part in a performance of his performance of "In C", a minimalistic classic if there is one! And that's where we started: repeat some primitive phrases of your own like, (preferably NOT all of them strictly 4-bar!) add bass and drums, and you have Pärson Sound. By then Torbjörn played bass, Urban electric violin, and Arne was trying a home-made 'cello' and also a Hofner keyboard. And above all, poet/singer/sax player Thomas Tidholm, and the multi-talented drummer Thomas Mera Gartz joined the band. We toured small places for couple of years, occasionally bigger clubs. We even played support for the Doors! Think it was autumn 1968.
Were you in any bands before forming Pärson Sound? Any releases from then?
No.
"Our music at that time was 100% fueled by people."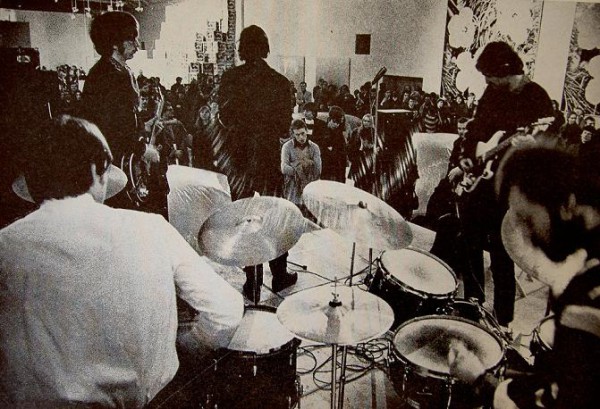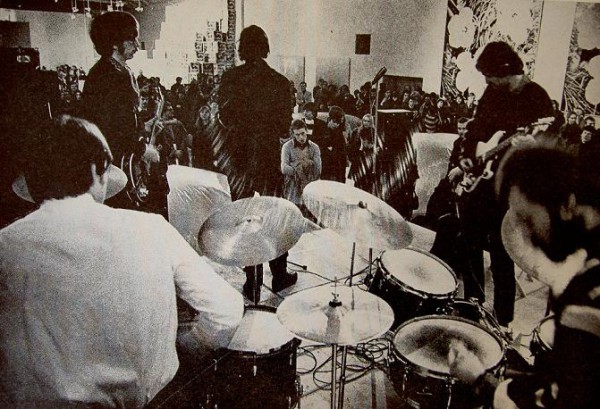 So Pärson Sound was formed in Stockholm in 1967 by Royal Music Academy students (Bo Anders Persson & Arne Ericsson). Was there a certain concept behind it?
We started out as an artsy group making some more or less structured noises for various performances in Stockholm, sometimes using tape-loops, sometimes instruments, sometimes everything in the room. Sometimes planned, and sometimes driven by sheer panic! But when we got the bass/drum thing going we met other audiences, while still having enough complexity to make the thing interesting to ourselves. It still strikes me, the kind of impact an audience can have on music! Our music at that time was 100% fueled by people. Standing, yelling, dancing or just sitting dropping their jaws!
You didn't release anything as Pärson Sound. These days we have compilation of your material.
The Pärson Sound record was compiled from tapes of the most diverging quality one could imagine. I for one did not have very high expectations. But I was kind of smashed when I heard the result, at the release party. Thomas Gartz and others had sucked the most delicate vibrations possible out of those simple recordings. And kept me away from the process, perhaps a wise choice! I tend to be very much affected by my own feelings at the time of the performance, or by my own feeble performance, and so being unable to look at the whole picture.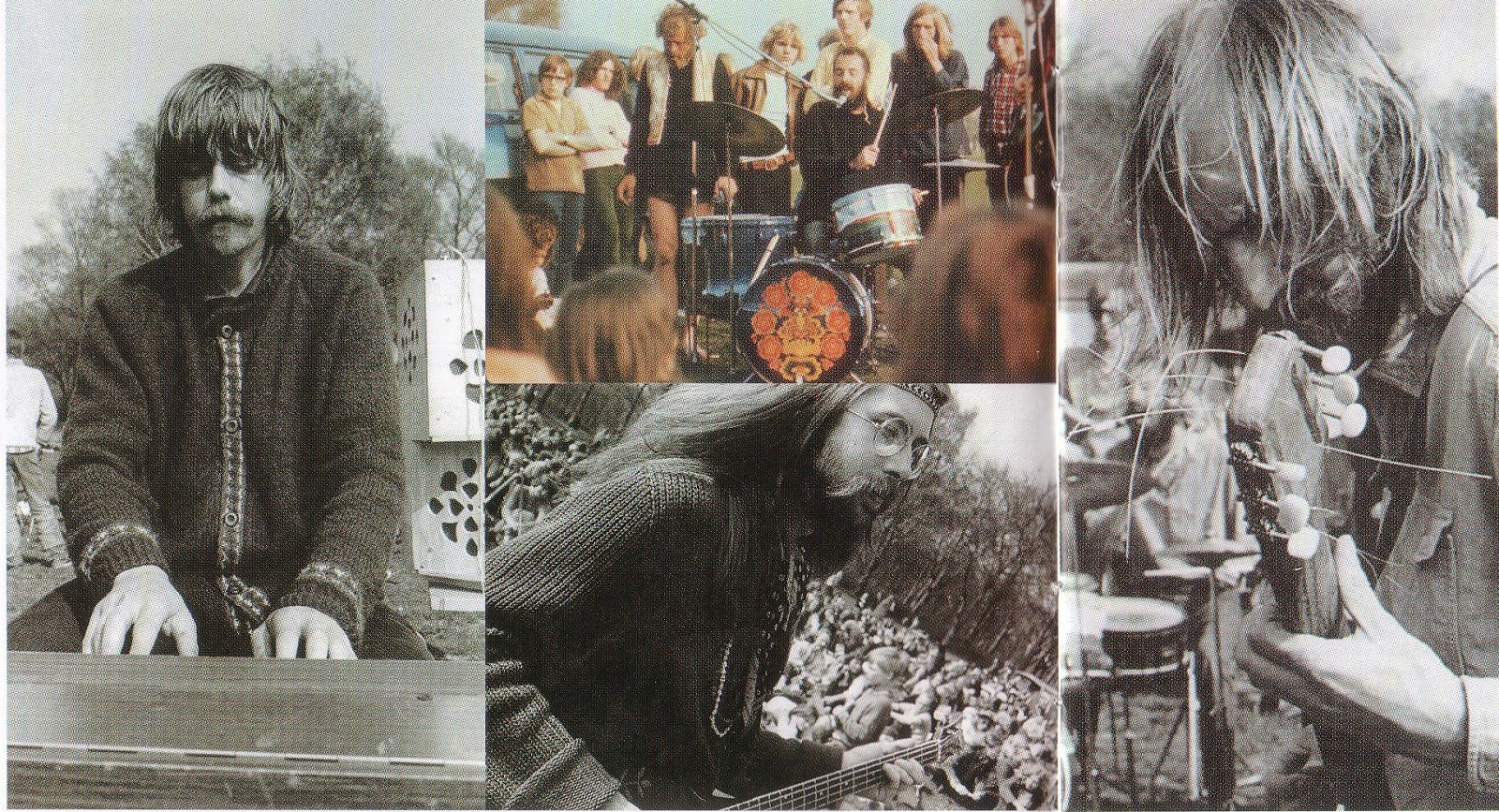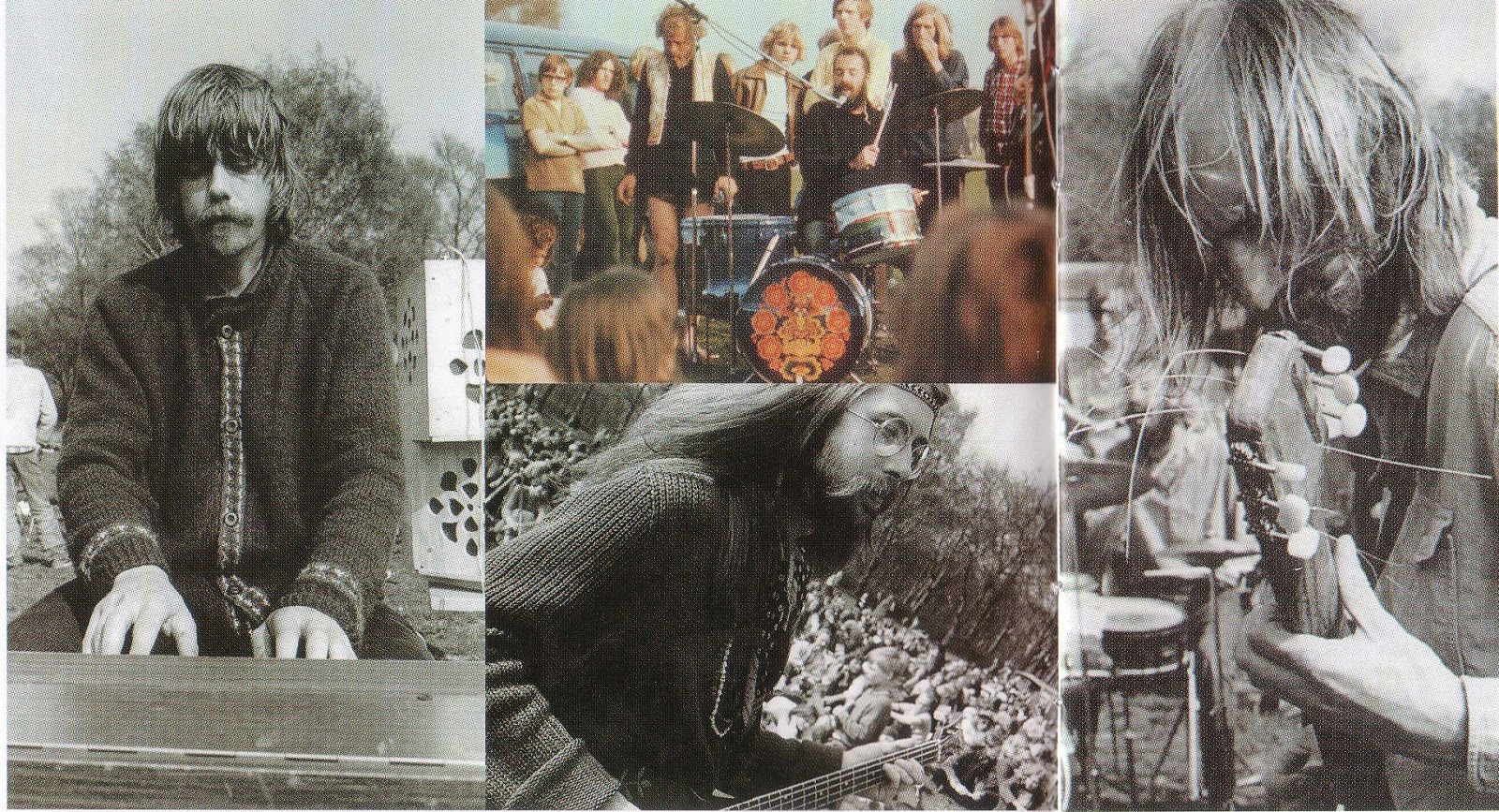 You changed your name to International Harvester.
When we got our first gig as a (sort of) rock group, I had to come up with a name for the posters. Obviously I was lacking fantasy: "OK: Persson Sound" We soon changed it to Pärson Sound, to get it away from my own name. And later, to International Harvester, or Harvester. We reap the good ideas of the times, sort of.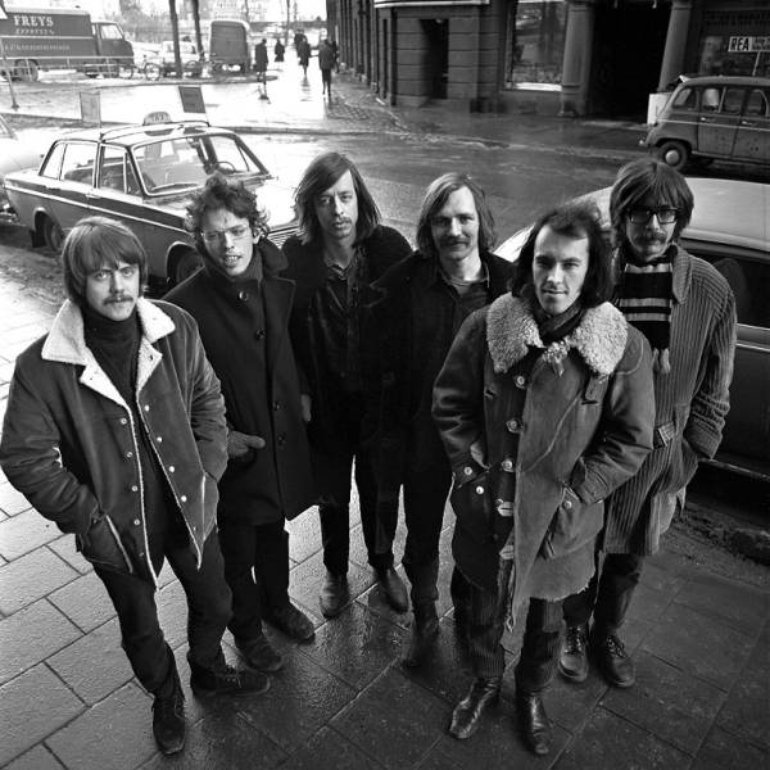 In 1968 you released Sov gott Rose-Marie album on Love label. What are some of the strongest memories from producing and recording your LP?
In fact that record was almost entirely planned by Thomas Tidholm. I made few contributions to it, trying to sing some back vocals and the like. But I think it's a good record, nevertheless.
What can you say about the cover artwork?
It was made by Mats Arvidsson, who is an accomplished art specialist at the Swedish Radio. He is obviously also an art designer as well!
How many copies were released?
You'll have to ask someone who knows such things. But I remember seeing a Korean bootleg, a truly curios feeling!
Hemåt followed in 1969. It was released on Decibel label.
That record is more like our live music of 1968-69, we thought of it as a part of the 1968 left/anarchist movement of the time. Though I remember I felt it was the last of its kind, I was longing for something more root-like, earthy vibes, but still with the psyche feeling present, of course. Now I can see that I was probably not quite up to my own role in that concept.
Back in 1967 you released Was? / Proteinimperialism with Folke Rabe. 
The thing is, we met regularly. I was at the times a stand in for him as sound tech at the Academy. But we were both influenced by Terry Riley. And yes, I was taking part in some performances staged by Folke Rabe and his regular trombone cooperator Jan Bark, who was also another influence of mine. Yes, these men have been essential for me, your questions bring me back to this insight!
In 1970 you released field recording called Reportage: Spela själv on Expo Norr label.
It was basically an idea of Thomas T: Put some humans of various ages in a room, and provide them with simple instruments like drums, bells flutes etc. And see what happens. It might be music! I have to admit that I did not think so much of it, but it kind of worked, at least sometimes! And Rikskonserter had a label for simple recordings called 'Reportage'. They asked me to gather material for it. But one of the best examples of the energy in this concept is on the green record Träd Gräs och Stenar, that track ("Power to the People") and "Tegenborgsvalsen" are possibly the only worthwhile tracks on that record.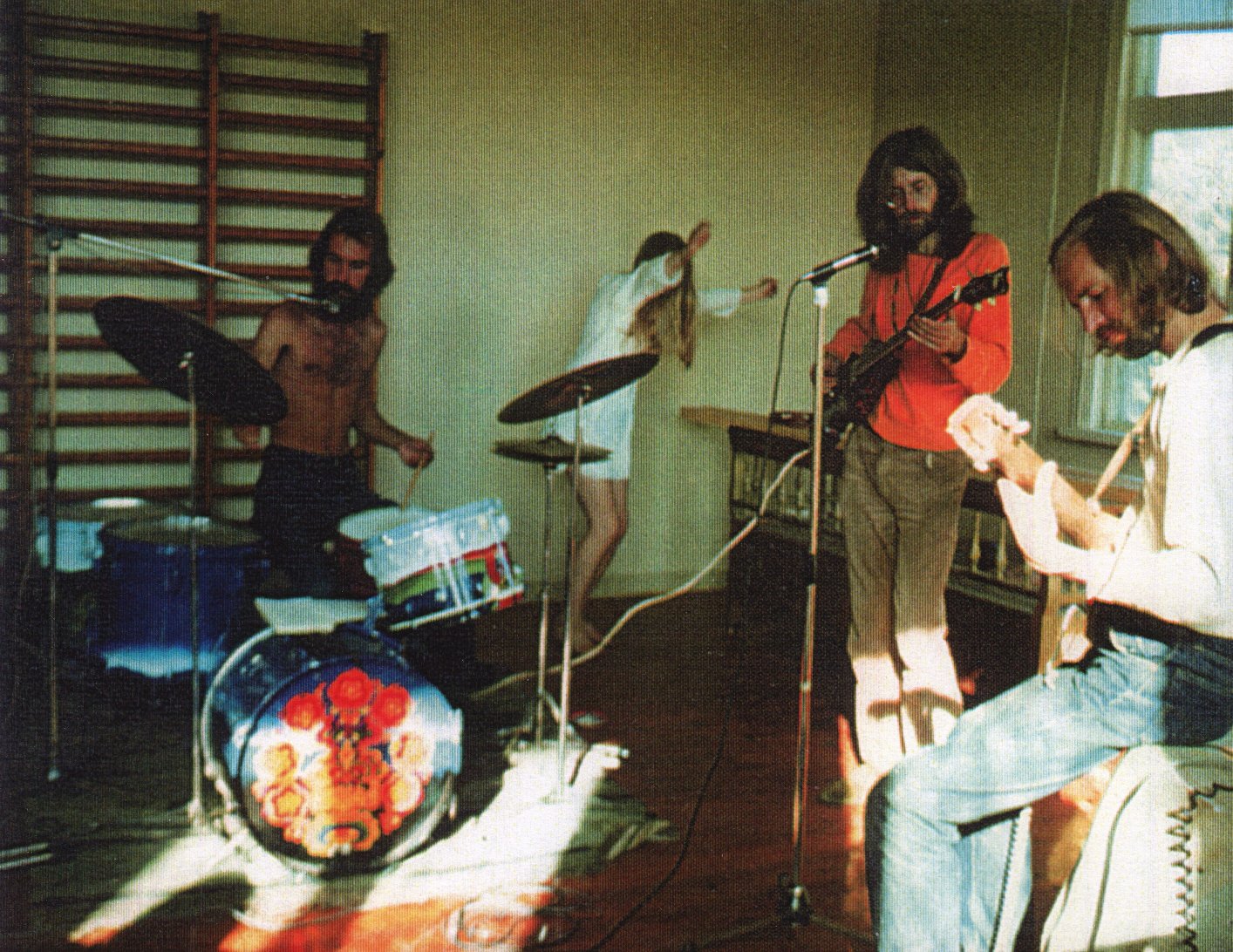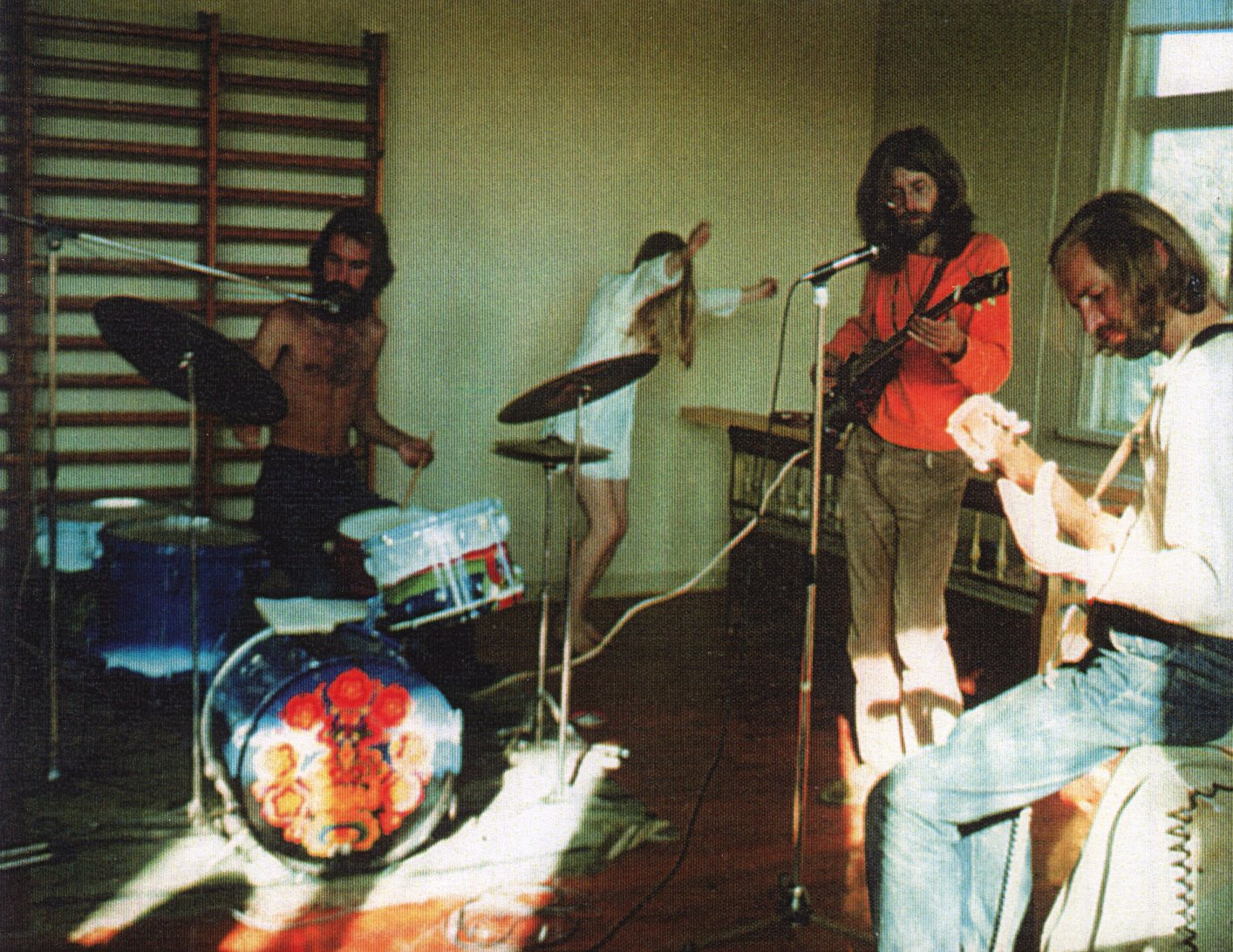 What about Träd, Gräs och Stenar?
Thomas Tidholm had been a driving force during the Pärson Sound/Harvester period. It was impossible to go on under the same banner. And the music sure became more 'accessible' or conventional if you like! By then, I thought of it as providing organic music for rural country Friday night ceremonies. I also had some vague idea of providing a music that should have been appropriate for a modern nature religion, like some modern equivalent of african bushman music (I think those recordings are among the most beautiful things there are). But, as said, I was hardly up to the task. Even if Jakob Sjöholm joined the band, it helped a bit but maybe not the whole distance! Anyway, from then on we basically had a Beatles setting for some years to come…
"It was the live music that should support the process of looking for a life in tune with the environment, in tune with people."
You released four amazing albums. Among them there is your debut from 1970, Djungelns Lag from 1971, Mors Mors and Rock för kropp och själ from 1972. 
These were the live years! The recordings were nice to have but they were of less importance. It was the live music that should support the process of looking for a life in tune with the environment, in tune with people. A simple, joyful life living close together in harmony. Of course it did not work. It is very disappointing that all these good thoughts are so hard to realize! And that the music they should nurse is so hard to hear!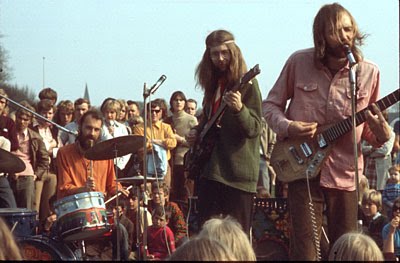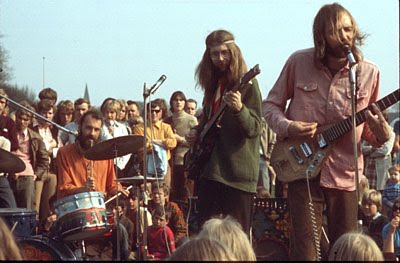 Träd, Gräs och Stenar is still going on! My dear person is replaced by Reine Fiske, he surely can play the guitar, including mimic my regular mistakes! And when Torbjörn Abelli sadly went out of business, he was replaced by Sigge Krantz, a longtime friend of ours. And Thomas Mera Gartz and Jakob Sjöholm are still there!
In 1974 you released one LP as Hot Boys. What is the story about that?
Another Thomas Tidholm success! It is entirely his record, with clever/funny lyrics, and some good music too. It was great fun to make it, having no responsibility except a little piano playing and humming now and then!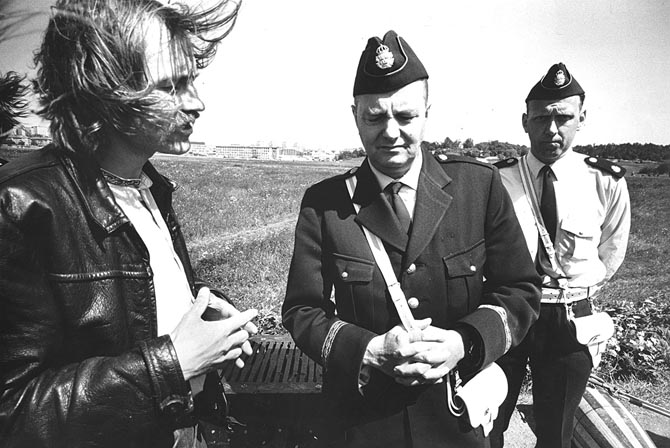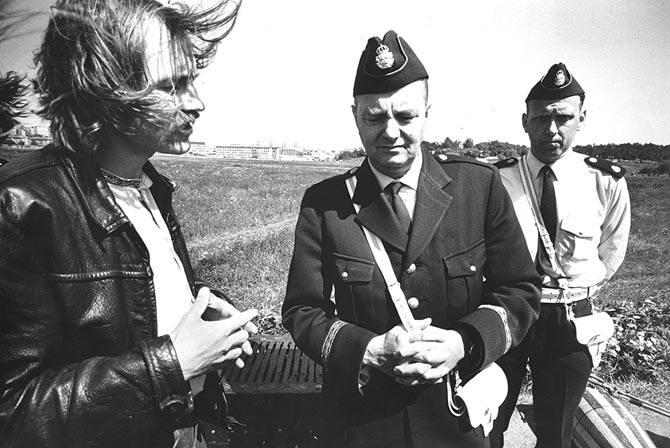 I'm sure you have some crazy stories from touring…
Sorry, these things are rare, in my book! I'm not enjoying these travels you have to do when touring. I think airports are an insult to earth, from whatever angle you look at it. But of course, I'm grateful for having met people like Makoto Kawabata and Jim O'Rourke, even been jamming together! And of course it is interesting to see the rusting infrastructure of the US, the most rich, most helpless, most dangerous nation on earth.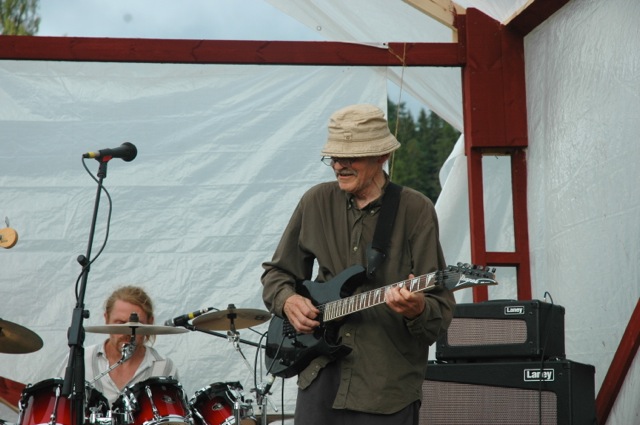 What were you doing in the 80's and 90's?
Growing potato and onions and carrots, working as music teacher in the northern Swedish countryside. And going to Stockholm capital for an occasional gig. And of course, trying to be a part-time father of two kids, different mothers (by now they are around 40 years, time is no joke!).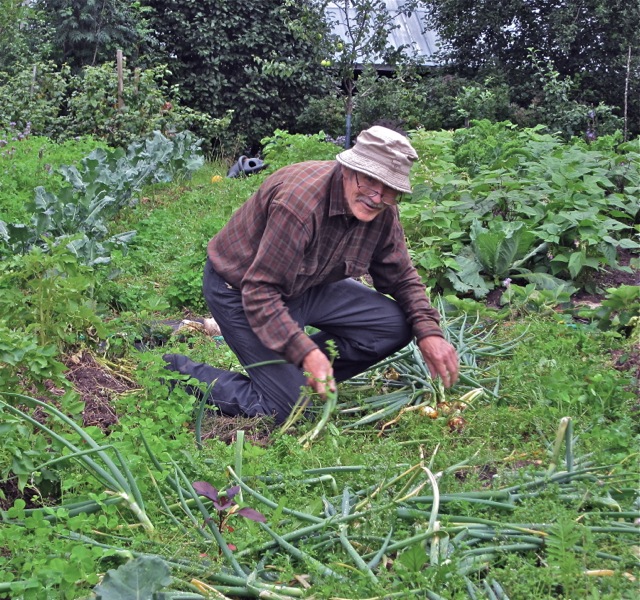 What are you doing these days?
Growing potato and onions and carrots, and pumpkins, tomatoes, chili garlic. In fact almost anything that grows in these parts. My aim is to lead a simple life with low impact on resources. A hard rain's gonna fall…
Thank you very much for your time! Would you like to send a message to It's Psychedelic Baby Magazine readers?
Oh… yeah… start growing potato and onions and carrots, and pumpkin…
– Klemen Breznikar