Walter Rossi interview
Walter Rossi is a legendary guitarist that played for Wilson Pickett. Rossi continued a very successful solo career. He played with Buddy Miles, was offered to join many bands including David Bowie's and jammed with Jimi Hendrix.
---
Who were your major influences?
Back in my early days we didn't have FM radio and we had a limited variety of radio stations. I grew up mainly listening to R&B and Blues because radio was so limited I used to buy albums from the USA. I was very much into artists like Little Richard, BB King, Albert King, … Howard Roberts greatly influenced me as a guitar player. Soon after I got interested in the recording aspect of it all. I used to listen to this guitar instrumental group called the Ventures and used to marvel on how good the guitars were sounding on their albums. I didn't care much about their songs but I was intrigued on how good their Stratocasters sounded…crystal clear!
Your first band was called The Soulmates.
My early teen years were mainly about going to school, having arguments with my father, making sure that my hair was well combed, chasing beautiful girls and playing guitar as much as I could and quite often even playing guitar at the dinner table and this drove my father a little crazy!
The Soulmates were one of my first groups. We used to do play R&B. We would cover artists such as James Brown, Wilson Pickett, Sam & Dave, Otis Redding, Joe Tex, King Curtis and many others.
I was still going to school and at nights we used to play at the Esquire Show Bar and the Grand National. Two very well known night clubs here in Montreal that used to showcase many famous American R&B and Blues artists…needless to say that I didn't get too much sleep back then but I still managed to do pretty good in my studies!
We never recorded anything. There wasn't too much recording being done in Montreal back then! Too bad I guess. We were probably the best and most popular R&B group in Montreal along with a group called the Pursuaders.
"Buddy Miles invited me to go jam with him"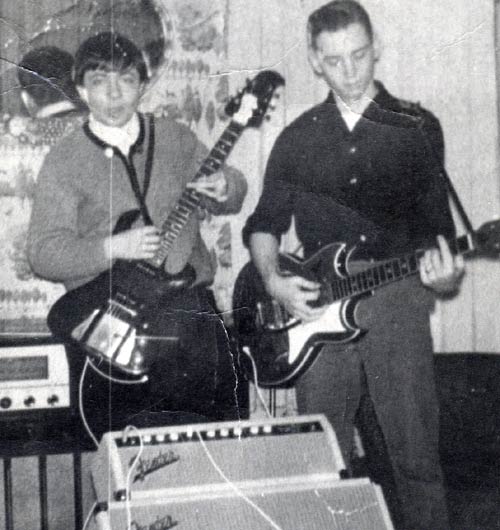 One of your exciting experiences was being a guitarist for Wilson Pickett. 
One Saturday night I was home getting bored to death and I decided to go check out this blues singer at the Esquire Show Bar called TV Mama. I had never heard of her and it got my interest. When I got there in the hallway a huge black man with a gigantic afro introduced himself to me. He told me his name was Buddy Miles and that he was the drummer with TV Mama's band and asked me if I was a musician…"my hair was very long for those days wearing snake skin boots, tight jeans and a black velvet jacket"… (I must of looked like a musician ) LOL! Anyway, I told him I was a guitar player…then he asked if I would go see him after his final set that night and if I wanted to go eat with him after his show… he had never been to Montreal and didn't know where to find a good restaurant… he seemed like a real nice fellow… I agreed to go eat with him. I took him to eat a smoked meat sandwich at Schwart's (famous restaurant in Montreal on St-Lawrence street). We talked for hours and really got friendly. Buddy invited me to go jam with him at the Esquire the next day in the afternoon… I told him it would be my pleasure! The next day I got at the Esquire Show Bar at 3 pm with my old Stratocaster. Buddy was in a good mood…we got up on the stage with his bass player and started jamming…it was incredible…the only word to describe it was MAGICAL…Buddy played so funky, loud with total attitude…I cranked up the volume on my Marshall amp and off we went. After jamming a couple of hours we took a coffee break…we were sweating and smiling. Buddy then tells me he had 2 more weeks left to play with TV Mama and that he was going back to New York for a 6 month tour with Wilson Pickett…at first I didn't believe him…till one day Buddy calls Wilson Pickett in front of me to make some arrangements. After his phone call, he tells me that Pickett was looking for a new guitar player and if I would be interested in auditioning…I replied.."ARE YOU JOKING"…to make a long story short…6 weeks later I was auditioning for Wilson's group at Massey Hall in Toronto where he was doing a concert with Buddy on drums. I was pretty nervous but sure of myself…I immediately got the gig…Pickett was a legend…and for me at 19 years old just out of high school being Wilson Pickett's new guitar player was a dream come true!! 2 weeks later I'm in New York for Pickett's rehearsals.
We toured most of the USA and major Canadian cities steadily filling stadiums etc…but the most fun I had is when we played the RKO theatre in New York for 5 consecutive days…the RKO theater had a 7000 seat capacity…it was one of the most important shows ever to have been produced at the time, Murray the K was responsible for this extravaganza…on the bill there was Sonny & Cher, the Mandela (group from Toronto), the Blues Magoos, Mitch Ryder & the Detroit Wheels, the Rascals, the Who and it was the Cream's first show in the US…Pickett was headlining the show. I got to hang out with all these people…most of them were real nice and friendly…Ginger Baker (drummer with the Cream) was so much fun to be with… we had lots of fun talking…he really liked to get high…sorry to say that Eric Clapton was a bit of a snob… Ah well! A month later, we were doing a concert in Hollywood at the Whisky a Go Go…after the show we went back to our hotel and in the hallway I came face to face with Little Richard and he told me that he had seen me play with Pickett and offered me to join his group…I was very honoured but turned him down..I would of had to move to Los Angeles…I would of been 3000 miles away from my father…
What happened next? I know you moved back to Canada because your Father was having health issues.
The last show I did with Pickett was in Vancouver… My father was very ill…he had suffered a stroke, (thrombosis) was half paralyzed and hardly could speak…how could I leave him like that…no one was there to take care of him. I was tired of the R&B scene and wearing tuxedo anyways… I wanted to play Rock & Roll… that's where my heart was!!
I hooked up with Wilson Picket again in 1979 to play guitar on one if his new albums titled (I Want You). The album was recorded at the Morin Heights Studios north of Montreal. (Groups like Rush, David Bowie and myself recorded there). Andre Perry owner of the studio produced this album…Jean Roussel did a fantastic job playing keyboards. It was great to see Wilson again after so many years… I used to laugh at him…I had never seen Wilson in 3 feet of snow wearing winter boots, tuque, gloves and a ridiculous long winter coat…way too funny!!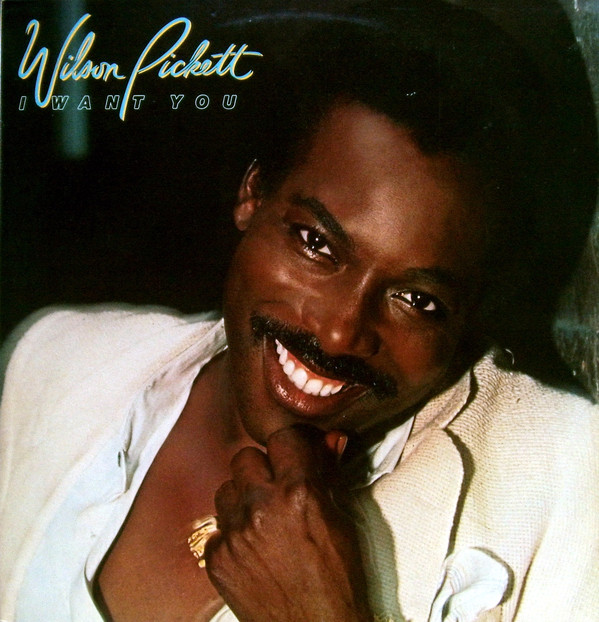 After being home with my father for a couple of months I started to get restless…I wasn't used to all this quiet time and my fingers had to get busy again. I used to do recording sessions in Montreal for French Artists to keep me busy and make a little money…but that was so fucking boring!! One day a bass player and friend of mine Jack Guisinger told me about some friends of his were thinking of starting a R&R group and invited me to their rehearsals…I liked what I heard and joined the band which eventually would be named the Influence.
We started playing in Montreal in small coffee house for hardly any money…till one day we decided to buy an old station wagon and drive to Toronto and try our luck over there… (I was always pressured leaving my dad alone but my good friend and like my "brother" Antonio DeLellis volunteered to take care of my father while I was away… my dad gave me his blessings…this made it easier on me).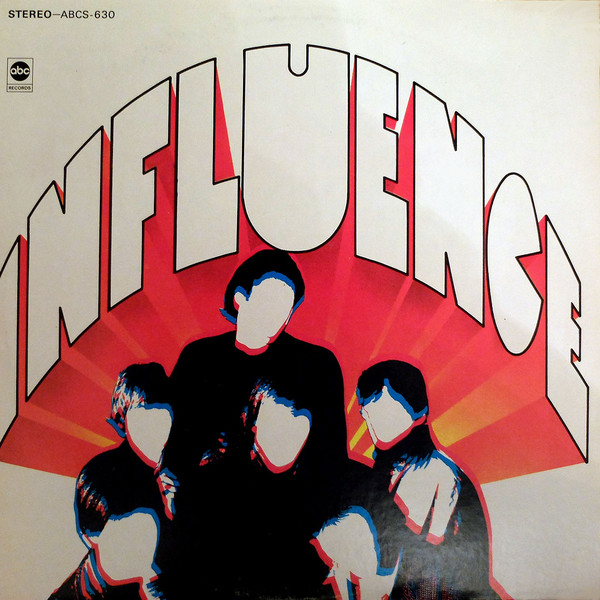 You toured with The Doors and Steppenwolf. 
When we got to Toronto…we went to Yorkville and offered the club owners to let us play for free… to make a long story short… 6 months later Jerry Renewich (Chappel Music) got us a recording contract with ABC Records in the US. We recorded our only album (Influence) at Bell Studios in New York. It was produced by Cashman Pistilli & West. Influence was a mixture of rock & roll and satire…a little like Frank Zappa & the Mothers of Invention. The album got wonderful reviews when it came out and landed us shows with Steppenwolf, the Doors, Canned Heat, Procol Harum to name a few… ego, internal differences and management problems would eventually put an end to the "Influence". By the way, the artwork on the Influence album is one of the worst things I've ever seen! We had no control!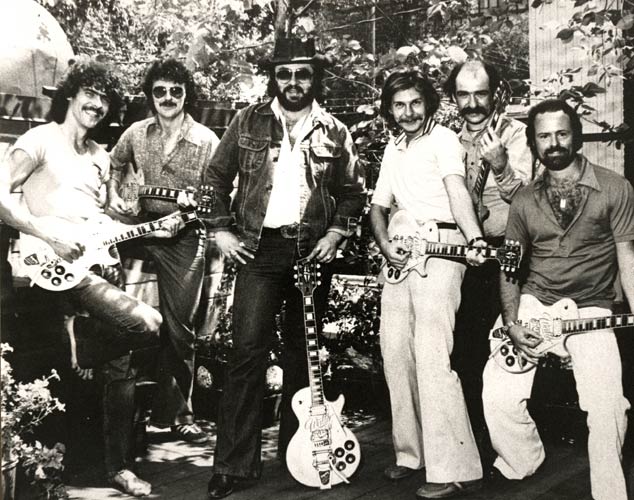 You got in touch again with Buddy Miles and you met Jimi Hendrix. 
I was often in contact with Buddy by phone…after our Pickett days Buddy went on to play with Mike Bloomfield & the Electric Flag…I hadn't seen him in a couple of years. By now Buddy wanted to do his own thing and offered me to go play with him and join the Buddy Miles Express…After talking with my father and getting his blessings again I was off to join Buddy. He had rented a huge house in upstate New York… The entire band was living there and rehearsing for his up-coming shows. We mainly did college & university events. Buddy was quite obsessed with R&B and the horn section sound… I often use to tell him that rock & roll was where it's at and to drop R&B and the horn section… I suggested that we have a four man kick ass raunchy loud R&R group (drums, guitar, bass & Hammond)…he always use to tell me it was a good idea… it never happened! Buddy use to stress over troubles with his record company (Mercury) and was owing them quite a bit of money, he didn't want to change musical directions, it made him insecure. We had a 4 day gig in Chicago at the Beaver's night club…Buddy gets a phone call from his record company urging him to go in studio and record a song for a new single release…two days later we're in studio laying down a song called "Them Changes". It didn't make it to #1 but it did pretty good for him! The last day at the Beaver's gig on our last break…I'm sitting at the bar having a drink and 3 guys from "Three Dog Night" start talking to me and told me they loved how I played guitar and wanted me to join their group… I would have to move to Los Angeles…believe me, I wanted so much to accept…Three Dog Night were huge at that time..my father's health situation closed the door on that offer too! I could become a rich man.. my dad was more important… The first tour with the Express ended for a while…I came back to Montreal to spend some time with my father…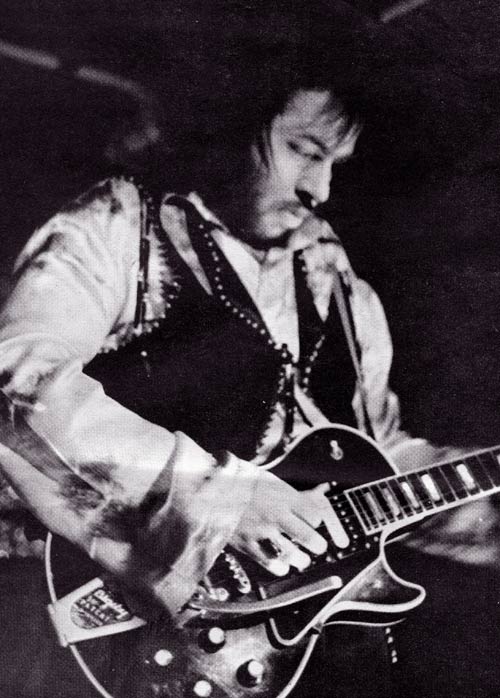 After a couple of months…Buddy calls me again for more tour dates… I'm back in the US! This time around the gigs are a more scarce and Buddy's record problems are worse than ever…Buddy gets an offer to play with Jimi Hendrix at the Fillmore East…later to be known as the Band of Gypsies…because Buddy's show were scars I often used to go with him at the Band of Gypsies rehearsals…Jimi Hendrix was in Toronto answering to drug possession charges…Buddy and Billy Cox often rehearsed without Jimi till he came back from Toronto…then one day I finally meet Jimi Hendrix at his loft in New York city with Buddy…Lots of silk and velvet cushions on the floors..a couple of Stratocasters scattered here and there, a couple of small amps and lots of grass…LOL It felt so natural for me to be there…no ego, no bullshit..Jimi was a bit shy but very friendly…after a couple of joints Jimi picks up a Strat, starts playing and asks me to play with him…we played together and got lost for half an hour…Jimi's limo driver shows up and we all go down to Steve Paul's "the Scene" for a few drinks and to catch the show … Blood Sweat & Tears were performing that night. If it wasn't for my father's heath issues I would of never came back to Canada…my country is a musical shit hole! Great place to live but…
The Buddy Miles Express was slowly fading away…Buddy's gigs were few and far between, I decided to come back to Montreal and think about what to do next. In the meantime to keep me busy I got very much involved with recording and producing local artists…some of them were stimulating but most of them bored me to death…the money was good but my spirit was hurting! After being so long with some of the biggest names in the music industry finding myself back in Canada was painful. I wanted to play and go back to the world I was so used to by now…the only way for me was to form a new trio guitar oriented group, get a recording contract and go back to the USA. I started auditioning local musicians…for a while I had no luck till one day a young drummer (Mike Driscoll) introduces himself to me and tells me he wants to audition for me…he was a good looking fellow and quite confident…he played hard and his timing was impeccable…now I just needed a bass player…after weeks of searching I decided to call one of my old friends bass player (Jack August Guisinger)…I had previously played with him with the "Influence"…Jack was pleased that I called him and rehearsals started…I went in my songwriting mode and soon after I had enough good songs to make an album.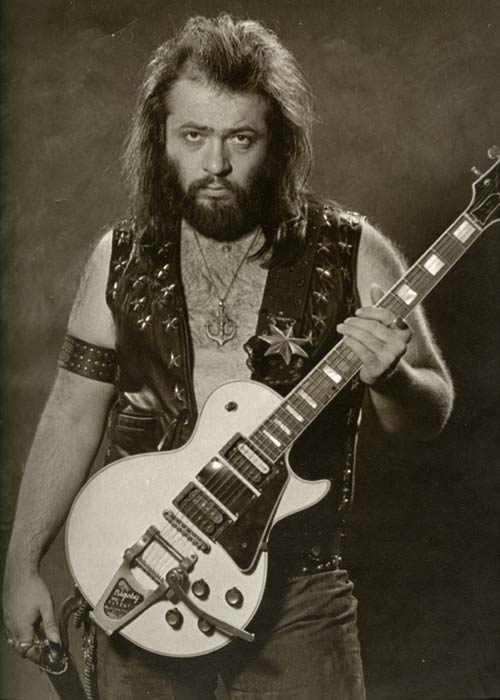 My guitar playing reputation got the interest of Hilly Leopold and Phil Collins…"no, not that Phil Collins"…they soon signed me to RCA records Canada. We needed a name for the group so I decided to call it "Charlee" after my German shepherd dog!! LOL …we went to Toronto at the RCA Studios on Mutual St. My recording engineer was Mark Smith. He was wonderful and understand how to record loud guitars…not many sound engineers in Canada had that talent plus… I had gone to quite a few Jimi Hendrix sessions at the Electric Lady studios in New York and watched Eddy Kramer (Jimi's sound engineer) in action… I had learned so much from him on how to record guitars. Four weeks later the Charlee album was completed…the only thing I didn't like about the album was my singing…I had never sung before…when I would hear my voice on the playbacks I use to get dizzy…LOL.
"My life would have been much different if I felt I had the freedom to follow my dreams back then…"
2 weeks after I started recording the Charlee album, Tony DeFries (David Bowie's Manager) was in Toronto at the RCA studios where I was recording and heard me playing guitar…I didn't know he was listening to me play….Well, 3 months later I was back in Montreal and I get a phone call from Yvan Deschesne (then president of RCA Quebec) calling me for a meeting at his office…he tells me "I will be super happy when I hear what he has to say to me". I was very much intrigued…the next day at his office, Mr Duchesne tells me that Tony DeFries called him and told David Bowie he heard a great guitar player in Toronto and that Bowie wanted to hire me and join his band for the "Ziggy Stardust World Tour"… I was shocked! I told Mr Deschesne I would need a couple of days to think about it. What an amazing opportunity this was for me! When I got home after the meeting all excited I looked at my dad in his condition and decided to turn down this wonderful offer…I sacrificed so much for my father…I loved my father to death but now I do have some regrets…My life would have been much different if I felt I had the freedom to follow my dreams back then…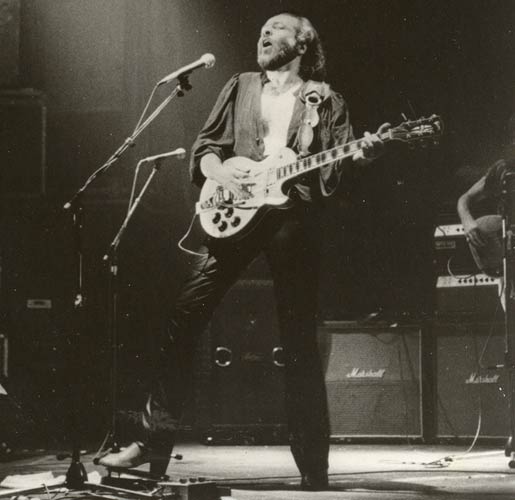 What happened next? 
The Charlee album took 1 year to get released because Jack Feeney then president of RCA Canada did not understand the kind of music I was doing!!! RCA was more of a country middle of the road label back then with artists such as Anne Murray, Gordon Lightfoot & Stompin Tom Connors… I guess when Jack Feeney heard the "Charlee" album for the first time it must have given him a serious case of diarrhea!! So much for Canadian record companies..
The Album finally got released thanks to Barry Keane (A&R at RCA)…he was also a musician and loved the album.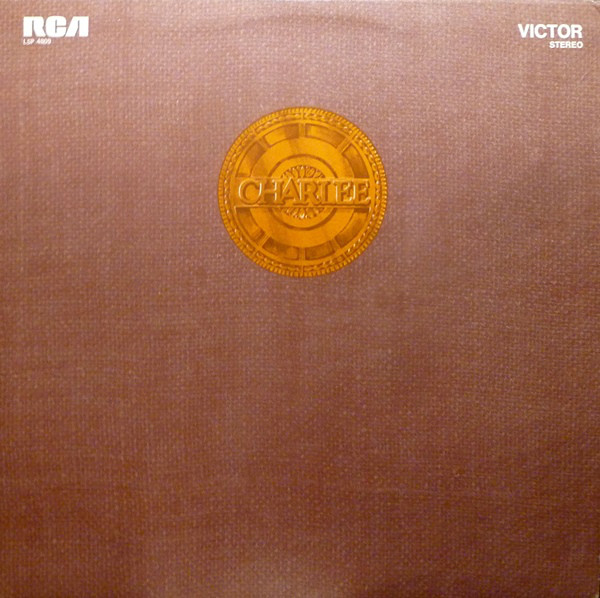 The Charlee album got some airplay but not as much as it should have…there were "no" Canadian FM radio stations to play hard rock at that time. We did shows with the New York Dolls, Joe Walsh's Barnstorm and others groups but not enough to keep us going…plus our management was dismal…One of the songs did make it to #1 in Australia for 3 weeks…guess that's a good thing!
One year after its release a fellow (Randy Springer) from Dayton Ohio was vacationing here in Montreal and heard my song "Lord Know's I've Won" from Charlee on the radio and proceeded to get the rights for the Charlee album from RCA Canada in order to release the album in the USA. Randy owned a small record store in Dayton Ohio and got the album played on their local fm radio station…Randy sold 7000 copies in one week as an import in his little store…those were serious sales…Dayton only had a population of 100,000…think of it!!! The US market is huge…Randy just didn't have the proper organisation and financial backing to give the album exposure it deserved…I was very pleased with my guitar playing and sound…in my opinion, it was right up there with the best guitar players anywhere…guess I wasn't very lucky…right!
The Charlee album has become a cult album…going for as much as $100.00 US online…it is bootlegged to death and still very popular in Europe…especially Germany and the Netherlands.
George was a replacement bass player for some live gigs…he did not play on the Charlee album.
"I always use to get the same bullshit story that I should write commercial songs and that I looked too much like a Hell's Angel."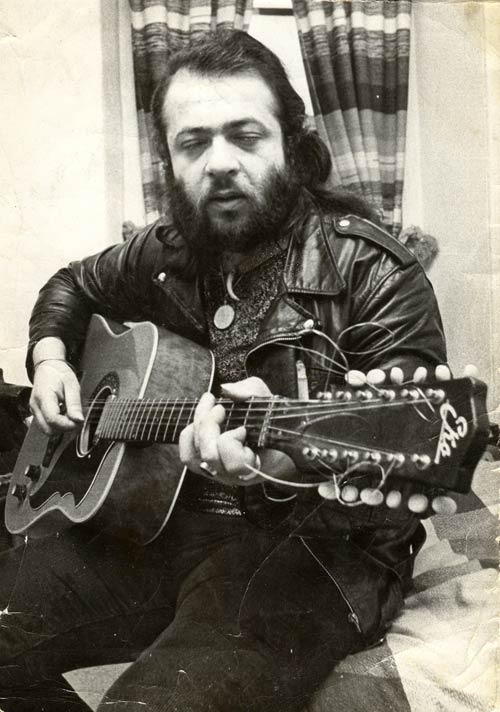 You joined Luke & The Apostles.
I disbanded "Charlee" simply because I was tired of trying to persuade Canadian music executives to invest in my group….I always use to get the same bullshit story that I should write commercial songs and that I looked too much like a Hell's Angel. Most of the time I used to send these ridiculous people to hell…needless to say that this earned me quite the reputation in the Canadian Music industry….frankly, I didn't give a fuck!!! Canadians are so fuckin' retarded when it comes to music…people and artists here don't believe in themselves…and radio stations are the worst…they all think that if an artist or a band comes from England or the US it must be better than a Canadian product..disk jockeys are frustrated and talentless…they all wanted to be rock stars…I guess they settled just being stupid groupies….anyway…enough of this…you get the message!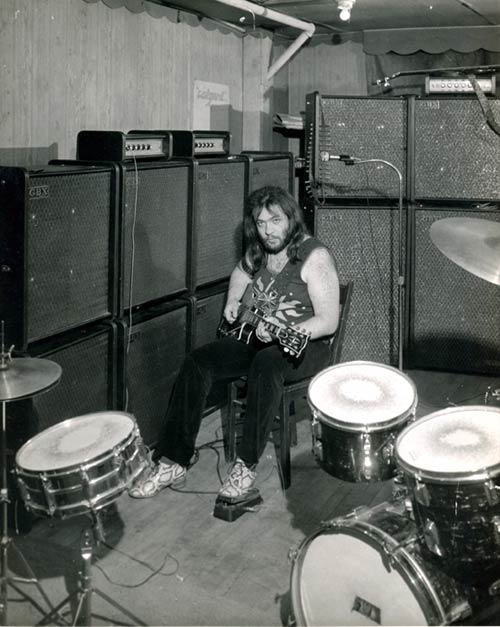 I needed to keep my dream alive and I was fed up of recording french artists…I guess it had something to do with their language…the french language simply does not fit well with Rock & Roll…just my humble opinion!
Jack "August" Guisinger (former Charlee member) was in Toronto at that time… he calls me to see if I would be interested to join a group called "Luke & the Apostles"
… he tells me that the lead singer (Luke Gibson) was fantastic and I should at least come and see the group…one day I get in my BMW and take a 6 hour drive to Toronto…I liked very much what I heard and agreed to join the group. The group was managed by a strange fellow called Bernie Finkelstein…upon my arrival in Toronto I was offered to go live with Bernie Finkelstein at his house till I could get my own apartment….I got to know him a bit but I didn't trust him. The group was very popular in the province of Ontario…we played mostly locally…then Bernie books the group at the Strawberry Fields Pop Festival…there were more than 275000 people there…we came on at midnight..let me tell you, you could smell marijuana from the gigantic stage we were on…people were so fuckin' high…we did a fantastic show with standing ovations…great souvenirs! During all this time we were promised good salaries but Bernie always had an excuse to delay what was promised to us…I was also fed-up of living with him in his house..then Luke Gibson (the singer) decides to hang it all up and move to a farm in North Ontario…I never found out the reason he quit…guess he fell in love or something! That's it my friend…people are strange!!! I'm back in Montreal!!!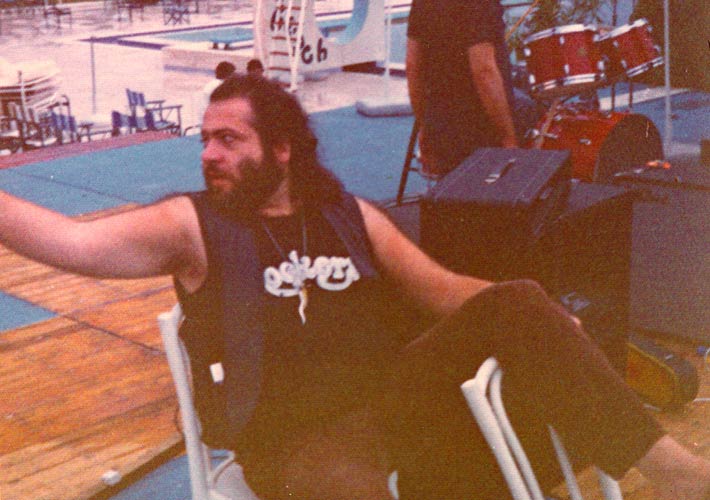 You started your solo career in 1976.
Well…now that I was back from Toronto with the Apostles, my father's health was getting much worst…I was glad to be home…one night I had to take him urgently to the hospital…he had suffered a stroke in front of me…needless to say how much this affected me…I was expecting it…but when it actually happens it's devastating…a few months later my dad passed away.
I had to stay busy…my father's passing took a toll on me! I hooked-up with Michel Pagliaro and joined his group the "Rockers"…Michel was the premier artist in Quebec, a good songwriter and great singer. I recorded 4 albums with Michel (3 with RCA and 1 with Columbia records for the US market ). I also co-wrote many songs with him…some quite successful… I also recorded 2 albums with Nanette Workman…I got real busy as a session guitarist…I practically lived at Studio Tempo in Pointe St-Charles…I recorded albums with groups such as the Bombers, Top Secret, Bob A Rela a many more, I was hired to play on many jingles, documentaries etc…although I appreciated and was thankful for all this work…I felt more and more emptiness inside me… being one of Canada's busiest session guitarists was just not enough for me… I wanted to do my own music again… write and sing my songs…play my guitar till my fingers hurt..in short, I needed to rock & roll!!
Aquarius records approached me and offered me e recording contract…how could I refuse…
Four weeks later my group and I (Bobby Fisher-drums…Leon Feigenbaum-bass and Doug Riley-keyboards ) are at Phase One Studios just outside of Toronto recording my first solo album simply entitled Walter Rossi. The album sounded fantastic…George Semkiew (my sound engineer) gave me such a great guitar sound! What I liked about him is that he didn't mind taking his time and experimenting different recording methods…different microphones, amplifiers, guitars, ambient rooms, natural tape delays, much the same way as Eddy Kramer recorded Jimi Hendrix. When the album got released the reviews were fabulous. I got much praise from the record industry…people like Martin Melhuish, Ritchie York, David Farrel to name a few. Finally, I was on my way and my dreams were closer to reality. We toured much of Canada always playing to full capacity crowds. There's an instrumental on that album dedicated to my dad..called "Ripdad" (rest in peace dad)…very emotional! King Biscuit Boy played harmonica on one of my other songs called "Little Miss Evil"…what a great player! Overall the album wasn't very commercial but kicked serious ass…I put my 1958 Les Paul Custom to good use..what an amazing sounding guitar!!!! My record company later on would suggest that I focus on a couple of commercial songs for my next solo album…I had to grow my fan base.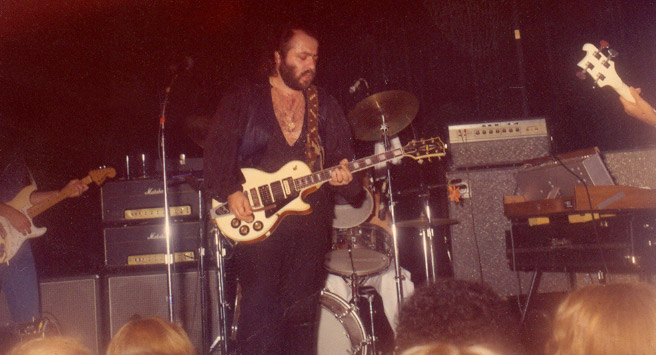 The following year my second solo album was due…. Rock & Roll in general was changing direction…groups like Pink Floyd, Supertramp, Yes, Genesis were taking over FM radio. I knew I had to fit the new radio format if I wanted success.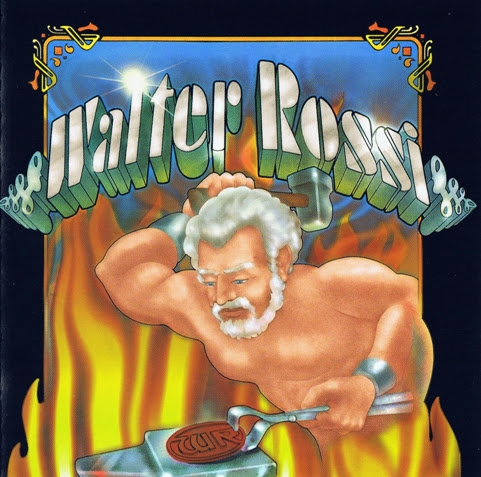 The new format was more orchestrated more refined with better melodies…One day I was playing my Ovation acoustic in my bathroom… the acoustics were incredible…it only took me 1/2 an hour to write and complete a song called "Soldiers in the Night" which was to become one of my classics along with another song I wrote called "Ride the Wind". Finally, I had written all the songs for my second album and was ready to start recording. I needed great musicians for these songs. I booked Terry Martel (drums), Angelo Finaldi (bass), John McDiarmid (piano & Hammond organ), Jimmy Ayoub (drummer for Mahogany Rush), and a 12 piece string section from the Montreal Symphony Orchestra. The entire album was recorded in 2 weeks at Studio Tempo…Billy Shawlofsky was the engineer. The album was mostly a live recording with just a few overdubs… the back vocals and a couple of guitar tracks were overdubbed…I wanted feel and wanted it raw…it had to be real…like being on stage mistakes and all…I called the album Six Strings Nine Lives. Upon its release the airplay was phenomenal, sales were much greater than my previous album and earned me a JUNO Award (Canadian Oscar) for most promising artist in 1979.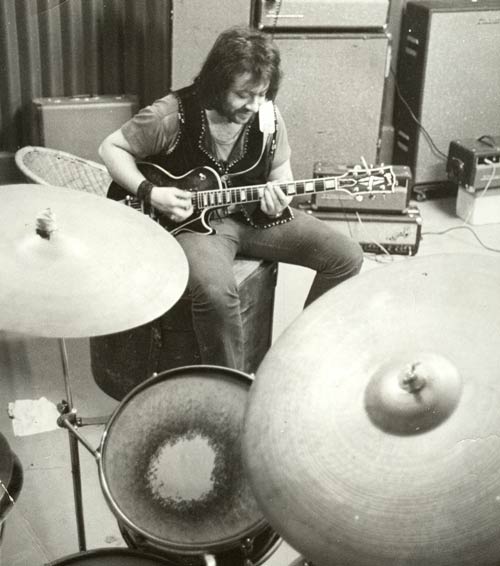 The album was released in much of Europe, Japan and Australia. The Americans turned it down because my album jacket cost was $1.12 per unit to manufacture while the average American album jacket cost was $0.11 (cents). My record company didn't want to compromise with the Americans and I lost a great opportunity!! My album jacket was a full size replica of my 1958 Les Paul that you could fold, cut out and hang on your wall…probably the most expensive album jacket ever.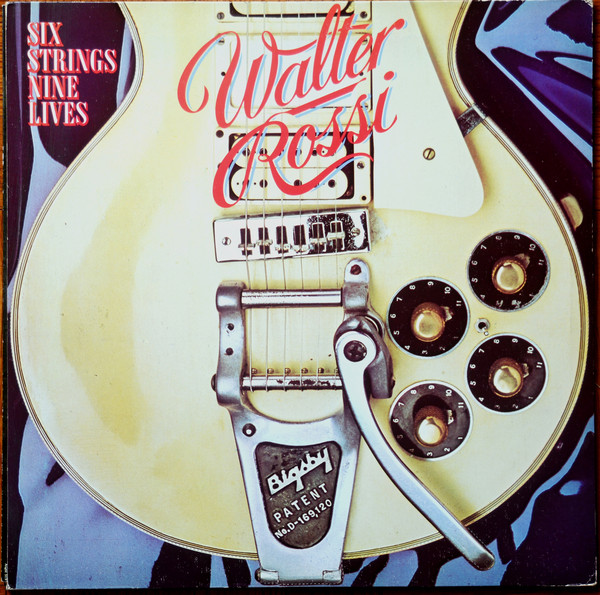 You couldn't do this these days with CD's. I toured most of Canada and American cities close to the Canadian border. I never got to play in Europe…the demand was there but I was having gigantic management problems with a selfish idiot named of George Lagios.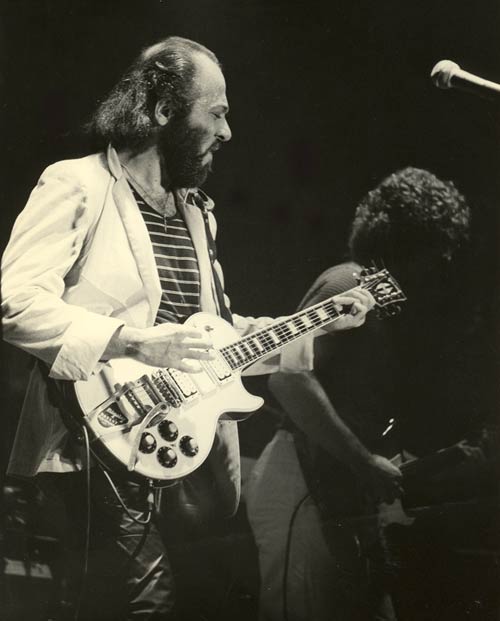 Diamonds For The Kid was my 3rd solo release. This time I wanted to produce and record the perfect album. I hired the late Denis Farmer (drums) Claude Arsenauld (bass player extraordinaire) John McDiarmid (piano & Hammond organ), Kat Dyson & Gina Watson (back vocals)…"Kat Dyson went on to play guitar for Prince a few years later".
This album took longer to produce than my previous ones…I had more budget this time around. There are many great songs….songs like "Sniffin the Breeze Feelin the Freeze" a song about being strung out on cocaine. "Down by the Waterfront" a song describing the loosing side of night life…and my all time favorite "Silent I Wait" a song about my life as an artist being on the road with its ups, downs and lonely moments. This is a powerful song…it keeps on building and building till the very end and I can finally say this song made me see the face of God. The mix on this album is faultless, everyone's playing was magical and effortless…without a doubt, this is the album I'm most proud of. Without my music I am nothing, I am noone!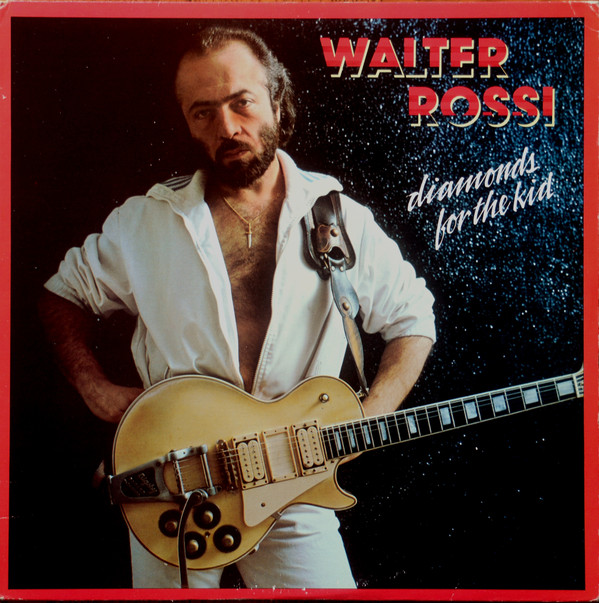 After a couple of Canadian tours promoting Diamonds for the Kid I was feeling tired, my energy level was nil…I needed to take a break from show business, I wanted more of a normal life at least for a while. I met a wonderful woman "Louise Portal", she was a popular french actress with many films under her belt… we fell in love. As a child I was totally obsessed with cowboys, horses and their way of life so Louise and I bought a 65 acre ranch in Hemmingford Quebec. I didn't know anything about horses but my obsession led me to buy a few "Quarter and Appaloosa horses"… my neighbours Jerry Binette and Bob Rice gave me riding lessons and showed me everything there is to know about horses and owning a ranch. I learned quickly and for the next 10 years I can honestly say that Walter Rossi became a real cowboy…spurs and all. I surrounded myself with animals, loved every moment. I wasn't missing my musical career…the change did do me good…well.. at least for a while! During this time music was changing again…different groups were taking over the air waves. I would often think about recording another album but I couldn't identify with the new music I was hearing…it was all pretty shallow to me. I was getting financially insecure and the only way out of the mess I was in was to do another album. After a couple of phone calls and meetings I was back in studio. I recorded my One Foot in Heaven One Foot in Hell album at Studio St-Charles with Quinton Meek as my sound engineer…My musicians were Scott Price (keyboards) Pierre Hebert (drums) Michel Dion (bass) and Claude "Mego" Lemay (piano.. who became Celine Dion's band leader and still is). The album was good but I felt I was doing it for the wrong reasons.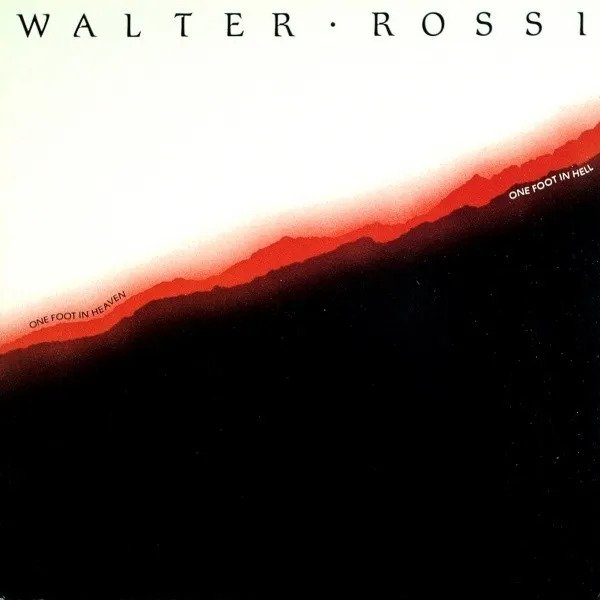 I never made music just to make money, it was always about passion…but this time around I disappointed and fooled myself. Where I went wrong with this album is that I tried more of a commercial approach and it backfired. One of the songs I liked very much was a song I wrote called "Song for Lou". The album got me out of my financial situation but not much else…I became a recluse and put my career on the back burner.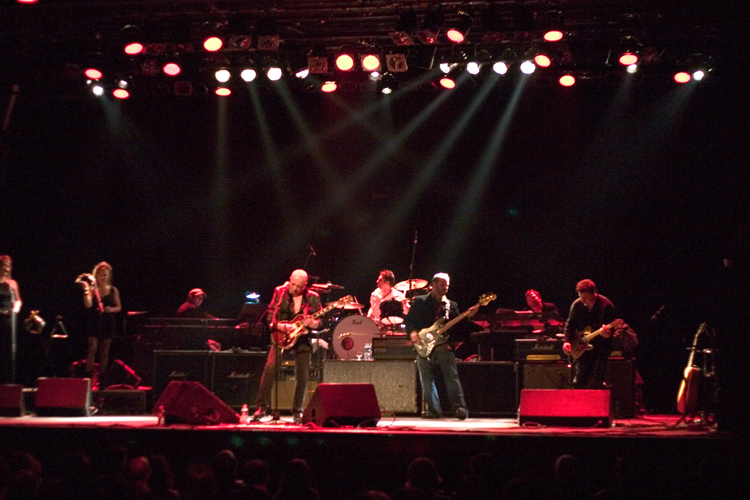 To keep me musically busy I went on producing many local artists and great local rock bands such as… Leyden Zar, The Cast, Romance at Eleven… none had the knowledge and experience I had accumulated over the years of being in Canadian & American recording studios…I was very busy as a record producer. I did this for many years enabling me to build my own recording studio at my residence till one day John Lovaghy a good friend of mine persuades me to do another solo album. John owned a record label (Cosmic Forces). I wanted to do something different this time. I associated myself with Pascal Mailloux (great keyboardist) and started working on my latest release in 2005 called Secret Sins. It was the first time I recorded myself totally digital… we used the Pro Tools system, drum samples etc… it had its advantages but in my opinion it lacked depth and tone quality… I was used to analog recording..the real stuff… anyway, I still had a great time recording my new album…on a song called "Terminal Truth" I played all the instruments…you should hear it if you get the chance…great powerful song! I worked on lyrics with Pye Dubois who wrote lyrics for Rush, Lover Boy to name a few…very talented man… I also had the pleasure of working on a song with a young guitarist called Adam Karsh. I produced his first album a few years before in 2001 for the Just in Time record label…great player! Secret Sins is such a personal album…many people flip over it and some people would of liked for me to go back to my Charlee days….you can't please everyone!!!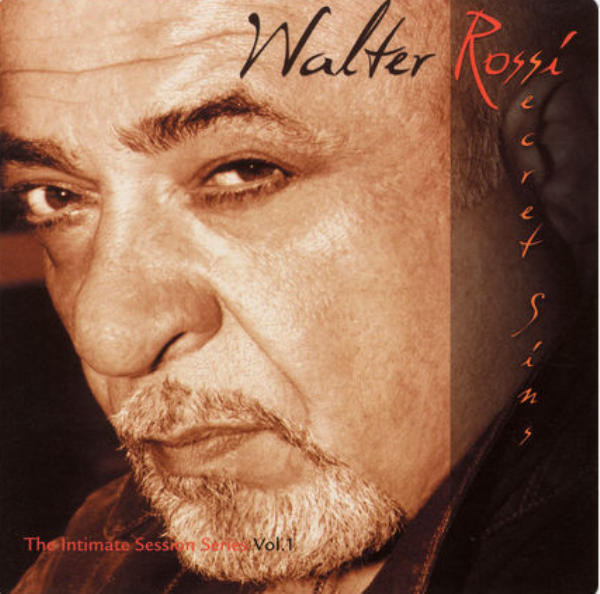 What occupies your life besides music?
Besides music I like riding my motorcycle, working on my BMW-M5, I love watching good movies (especially Sylvester Stallone movies), "I think we would be good friends" LOL…. we have much in common, I love beautiful smart ladies (confident ones are a turn on for me), I love cooking good food (the gifts I appreciate the most are kitchen utensils) I guess it's mind boggling to some of my fans…I love interior decorating, antique furniture but now at 63 years young I so much appreciate a beautiful sunny day and being at peace with myself! Maybe in my next life I will become the new Steve Vai.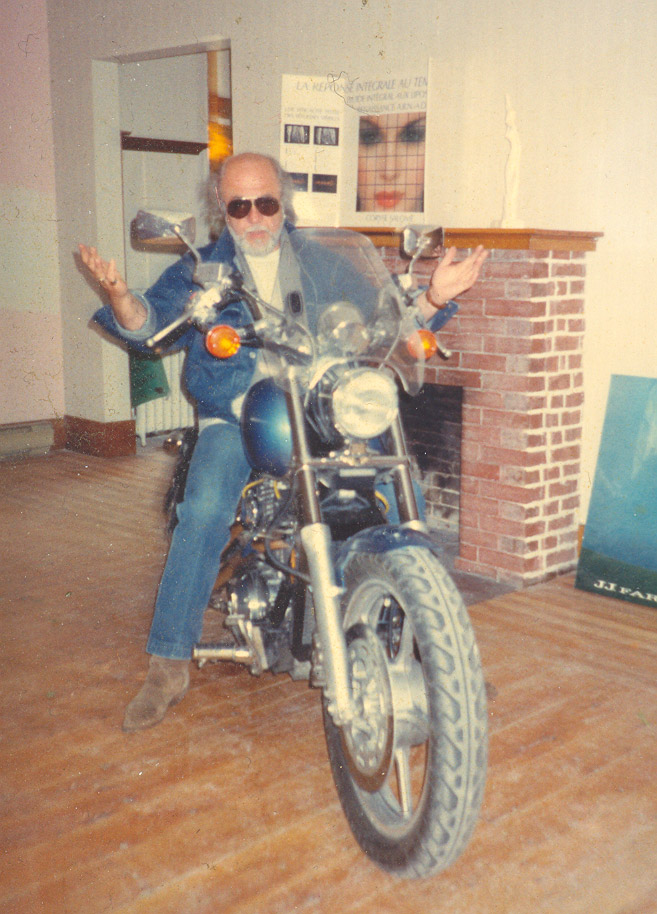 What are some future plans?
Frankly Klemen I don't know at this moment….I still can play a mean guitar and write good songs…my heart, my passion will never die but the music industry these days means nothing to me…It's all a facade! When record companies rely on the winners of American Idol & the X Factor to find the new music superstars maybe it's time to relax and enjoy the simple things life has to offer. There's always a possibility for me to do something new… but I wonder if the efforts needed outweigh the results.
Thank you for taking your time. Last word is yours.
I'd like to thank you for taking interest in my music…it's much appreciated! I also made a new friend…
Music has been my life… I've had the luxury of doing what I love the most… I wish more people would have the possibility to follow their dreams… the world is much different now… I can only wish my very best to everyone…. life is not what you own, it's about being serene and happy with yourself.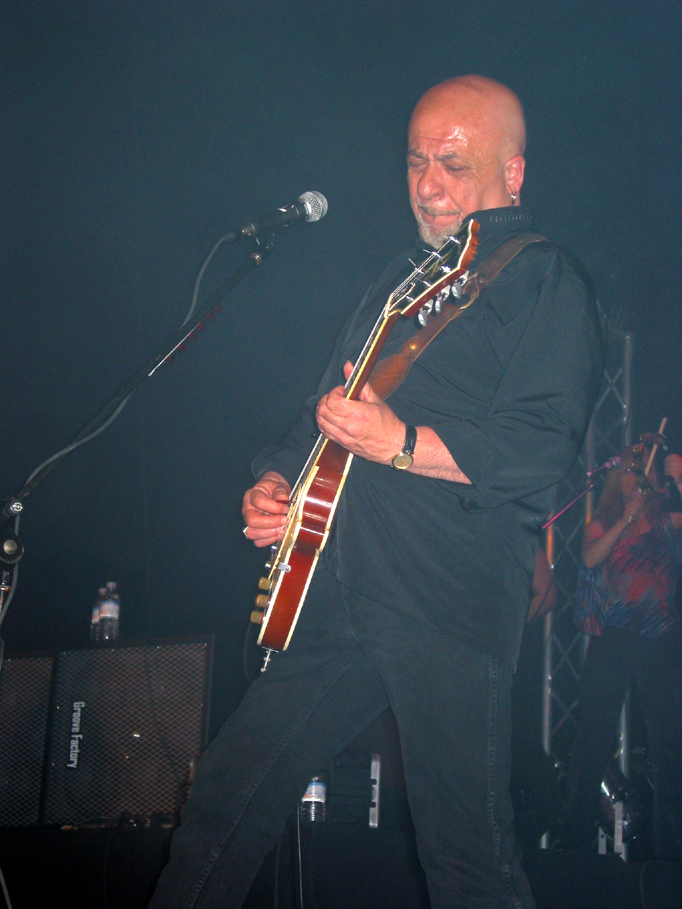 If your readers are interested they can come visit me on my website at www.walterrossi.net if you click on the Media Section you can hear many of my songs and leave me a comment.
Thanks again Klemen! It was a pleasure doing this interview with you!
– Klemen Breznikar
---
Walter Rossi Official Website