Cosmic Trip Machine interview with Majnun and Will Z.

Thank you very much for agreeing to do this interview! How did you guys get together? Why the name Cosmic Trip Machine?
Majnun: After divergence with a musician from our previous band, we decided to do something positive that day. We found the name during a brainstorming, while searching in some of our favorite records. So we've got a new thing goin' on.
Will Z.: We decided to carry on alone because the studio was already booked with this previous band. It was frightened but really exciting.
What influenced you?
Majnun: Too many names to mention, but here's a few : Pink Floyd, Frank Zappa, Ramases, Led Zeppelin, Pentangle, Love, Mahavishnu Orchestra, Cream, etc…
About Lord Space Devil (released in 2008).
Majnun: So, we had this recording session planned with our previous band, but split a few weeks earlier and we decided to create a record filled with things we love, that won't work in the previous context. The result was a mix of melodic songs and instrumental pieces, the whole stuff wrapped in psychedelic haze.
Will Z.: The whole concept came after. I had these songs written under the name "Lord Space Devil" and Majnun had these conceptual pieces. Our first idea was to record two different albums but the songs sound great melted.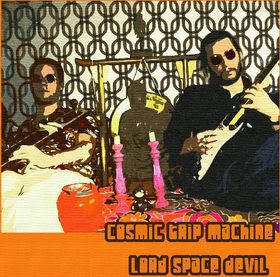 About Vampyros Roussos (released in 2009).
Majnun: Well, we are huge B-movies fans, and our tastes are from Giallo to hippie exploitation, including Price films or hammer productions. The first album had already a cinematographic feeling, but, with the second, we realize an idea we had and loved for years, with a large scope of influences, from psychedelia to jazz, heavy-rock, and blues.
Will Z.: We wanted to create an album with songs in each style we love, so we had the idea to record an imaginary soundtrack. In 2003, Majnun wrote the story of Jimmy, Myrtakia, Fuzzy and the Count Demos Vrakapegios and we composed demos for a complete album. A lot were instrumentals, so, in 2009, when we worked on it, my job was to write lyrics inspired by the original script.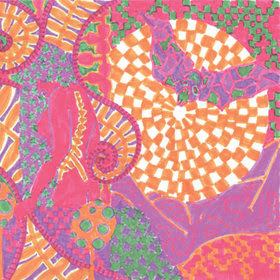 The Curse of Lord Space Devil
Majnun: It was a strange time, we had to deal with line-up problems, a very tight timing, but there were some really cool, great musical moments. When the record was finally over, I was proud: there's a lot of good performances in it, surely some of our best.
Will Z.: It's a weird record. First, I was disappointed by the result because we had to shelve our greatest and ambitious pieces. We erased a complete tape of songs. It was really hard for us. We were left exhausted by the sessions, so we asked to our friend Og to finish the work. Og is a very talented musician: he's the creator of two excellent albums and he has the same musical influences than us, so we knew his job will be great. We gave him a really rough version of our tracks and he created "The Curse of Lord Space Devil" as you can hear it now. It's strange that the result of a so tortured and nervous recording process was a so peaceful and relaxing album.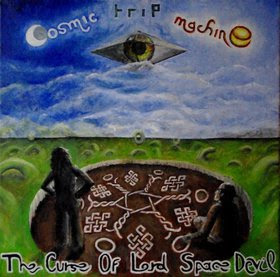 Do you enjoy playing live?
Will Z.: I'm not a huge fan of making concerts, but it's a part of the job. In fact, I like to play live, to interact with audience, but I don't like all the shit around, the stress on road, the sound on stage often bad, the seedy motels… I prefer studio work.
Majnun: I really dig studio work, but when you're stage, sometimes you just hit the note. When you hit it deeply, it's quite something, near to meditation or trance.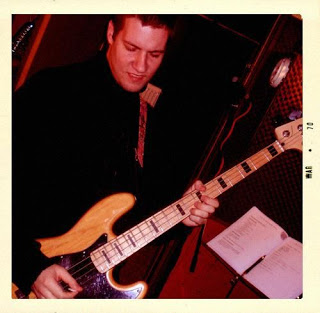 What are some future plans?
Will Z.: It's hard to predict what the future will be made of. In fact, we'll see but be sure you'll be informed. All we know actually is we have a half-finished album called Kosmische Kraut Maschine, dedicated to the krautrock scene, gigs planned for the end of the year and, there's no doubt, a Cosmic Trip Machine album release for 2012.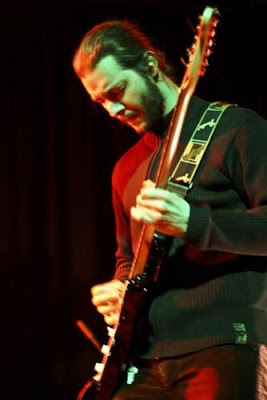 What is your opinion about psychedelic rock scene these days?
Majnun: A lot of people use this word without knowledge of what it is, a word as empty as cult, overemployed. I don't know if there's really a psychedelic scene those days. But for sure there are some really great bands with a psychedelic side, in the jam bands or stoner bands, for example.
Will Z.: Psychedelic scene is alive. You've got great labels like Nasoni and Clearspot (no, it's not the strictly commercial part of this interview, I swear!) with a lot of great psychedelic releases like… hum… "The Curse of Lord Space Devil" (that's the strictly commercial part !) by two unknown fellows extremely nice and clean (well, maybe…). By the way, my favorite bands of the moment are Sky Picnic and The Black Angels.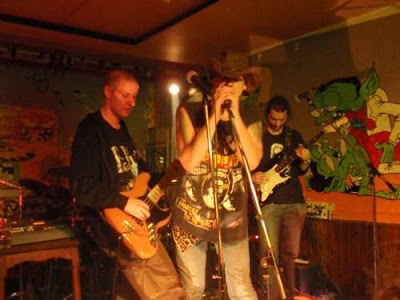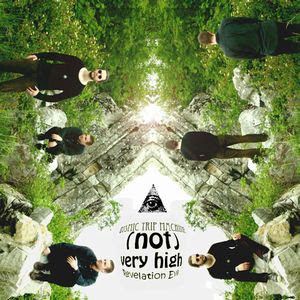 Thank you. Last word is yours.
Majnun: Thanks for your interest and surrender yourself to the third eye connection!