Edgar Broughton Band interview
Interview with Edgar Broughton about his band! They played heavy psych (blues) rock.
---
Who were your major influences?
I was interested in rock n roll music from Little Richard, onwards including Bill Hayley, Del Shannon, Elvis and then blues, Howlin' Wolf, John Lee Hooker, Sonny Boy Williamson, Buddy Guy etc. I also liked some of the UK beat groups inc The Hollies, Searchers, The Shadows of course and Beatles and Stones. Then Captain Beefheart and the US West coast music around 66 / 68. The Animals, Yardbirds, John Mayall, Cream.
Edgar Broughton Band was founded in early 1968 in Warwick, England. You played (at that time) mostly around Warwick. At the start you were very blues oriented band.
By now we had really discovered the blues. It was slowly gaining recognition in the UK and we were big fans. Also the music usually had three chords or some times just one so it was quite easy to get a handle on it. That said, we did have a very authentic sound as far as a white band could.
Were you in any bands before forming Edgar Broughton Band?
We were called Tony and the Talons, don't ask me why. I don't know. Then The Original Road Runners and then The Edgar Broughton Blues band. No releases prior to The Edgar Broughton Band though we did make a couple of demos which are scattered across EMI s later compilation releases.
In 1968 you moved to London where you got your first record contract. Soon your first single on Harvest Records was released ("Evil" / "Death of an Electric Citizen") in June 1969.
It was very exciting to have a single out and one that clearly shows our energy levels at the time. Vic left because we were no longer interested in being a pure blues band.
In July 1969 your debut album was released. It was produced by Peter Jenner.
It was recorded mostly on eight track in lots of sessions over time as we began to learn what recording involved. I like it because it was of it's time and represents a period in the history of bands becoming writers as well as performers. I also like that it is not like much else of it's era and it is in fact quite strange and strong.
I really enjoy your raspy vocals. It sounds similar to Captain Beefheart and Howlin' Wolf.
Howlin' Wolf fascinated me as did Captain Beefheart. I found that the low low tone with a rasp was fairly easy for me to produce but it is only one of several "voices" that I use.
You toured quite a lot back then.
We were constantly touring. Not only that but we were the first UK band to play free music on a regular basis. It was part of our ethos and so we played a lot of gigs in those first couple of years. It was so good to be doing what we wanted, touring the country and meeting the people. It felt right and we all loved our jobs. Better than working in a factory. There are so many stories some true and some the stuff of legend and some complete lies.
How did the audience react to your music?
They responded massively and loudly to our music. Audience participation was a major contributor to the energy our gigs generated.
You recorded an album at Abbey Road in 1969. Only "Out Demons Out" / "Momma's Reward" ("Keep Them Freaks A-Rollin'") was released as a single.
I don't believe any thing was lost. EMI will always find a way to get more mileage out of old material if there is any commercial potential in it. They will dig deep to add some unreleased material to their re-packaged offerings and that is what happened.
Sing Brother Sing was released in 1970.
It was our second album. It is always difficult to make a second album because you have lots of material that has been performed over and over for the first album. By now we were a little more in tune and more comfortable in the studios at Abbey Road. I still like parts of Sing Brother Sing.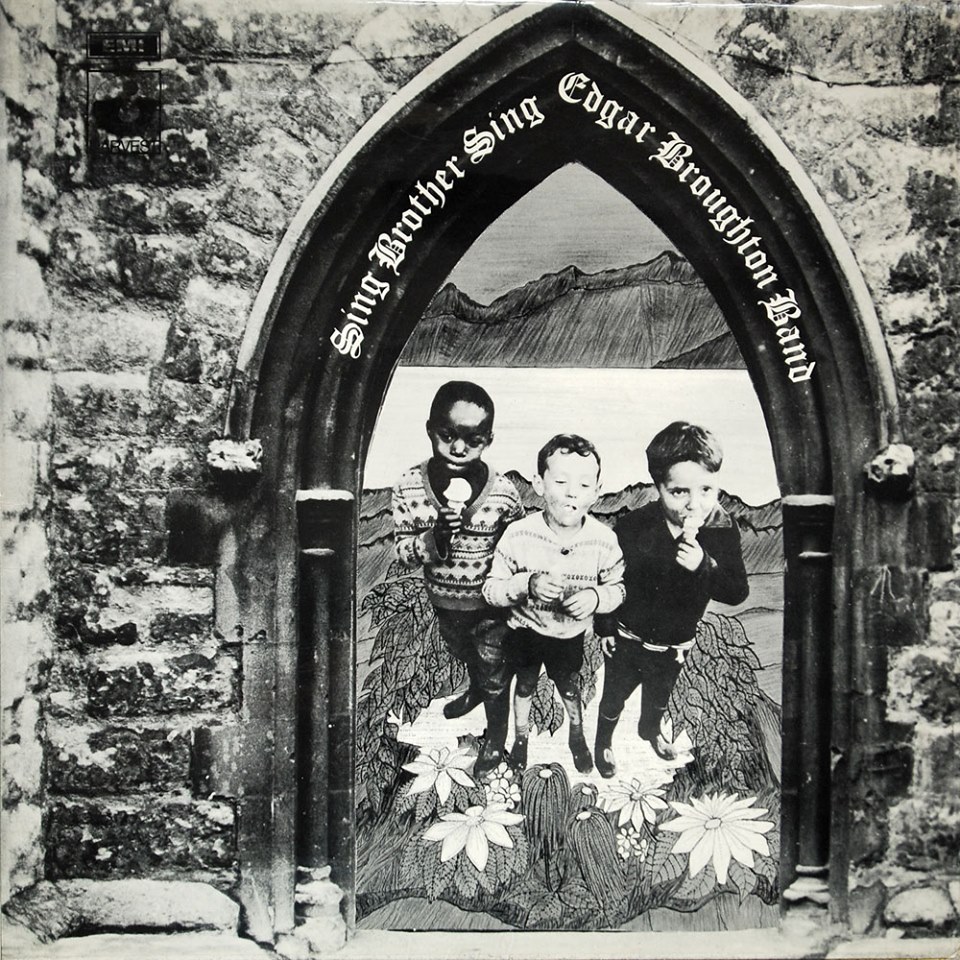 Later that year you released "Apache Drop Out" / "Freedom" single, which was very successful.
Yes I still like it a lot. I met Hank Marvin at the studio when we were mixing it. He came in to listen and had a good laugh. He said that I could have borrowed his echo unit if he had known about the project. Nice man! Jerry Lordan who wrote Apache hated it. We wanted to call it "Drop Out Apache" but he insisted it be called "Apache Drop Out". A couple of years ago it found its way onto a compilation of "Mash Ups" and we were the first band to construct one.
You decided to ask Vic Unitt to join the band.
Our manager and producer Pete Jenner floated the idea and it was agreed. Vic wasn't playing with the Pretty Things at that time. We set him up for the gig with the Pretty Things a while after that, mainly because we had had enough of each other.
In May 1971 your third album was released. It was called Edgar Broughton Band album or just The Meat Album.Where did you get the idea for that cover artwork?
Storm and Po at Hypgnosis came up with that because we were all vegetarians at the time and we all thought it would have some shock value and, it did.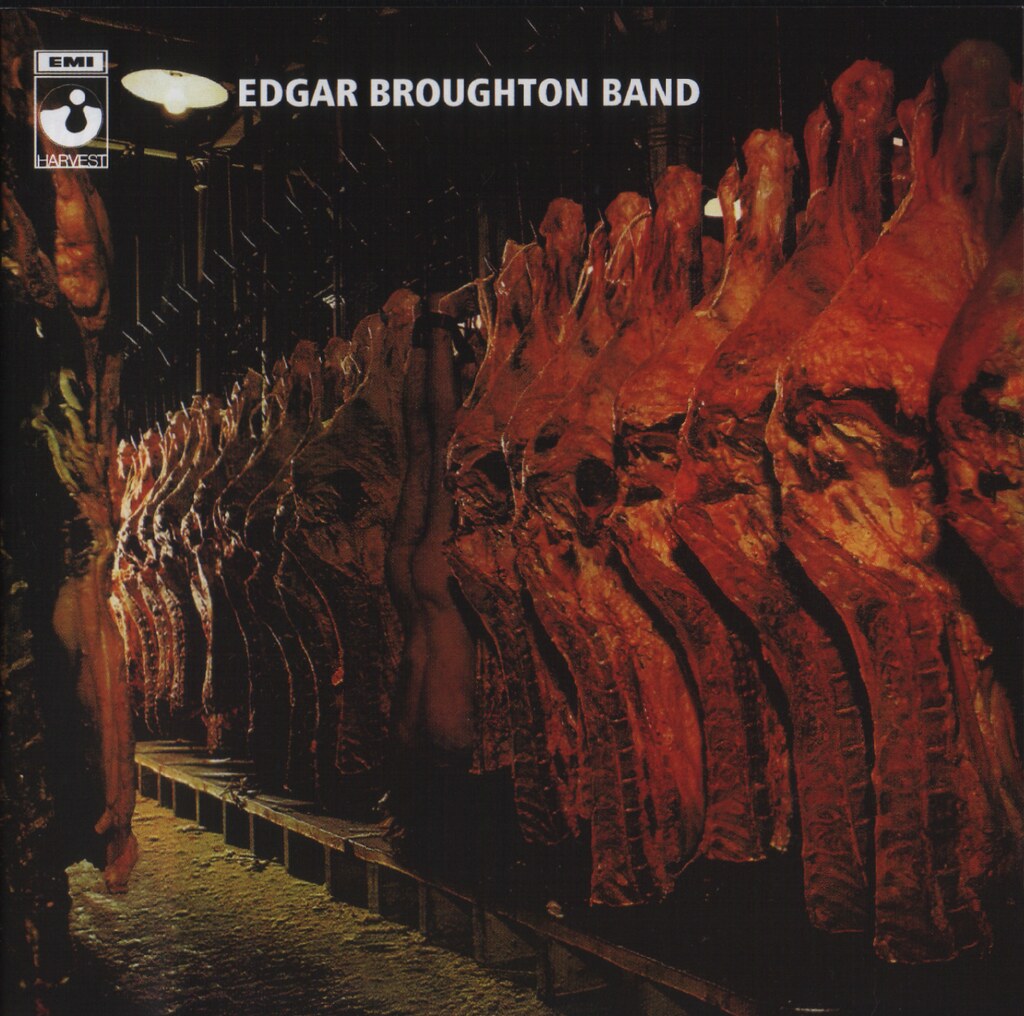 What can you tell us about the recording?
It was recorded slowly on 16 track tape and included our first experimentation with orchestration courtesy of our good friend and co-conspirator David Bedford who arranged the strings.
Later that year you also released a single "Hotel Room" / "Call Me a Liar".
Tony Blackburn (Radio 1 DJ) didn't care for the EBB but he loved the recording and played it every day for a week. If it hadn't been for a UK postal strike we would have played it on Top Of The Pops. It's a dark record that struck a chord with people all across Europe and became an essential part of our live shows. "Call Me a Liar" was a stomping cruncher with lots of hidden messages but the main thrust of it was and still is that " The planets in a bad, bad way". Again this became and stayed a popular song in the live show.
Your third album was pretty successful. You started working on your next album In Side Out. Did Victor Unitt played on it?
Yes, Victor was still on guitar as he was on Oora. It was written in North Devon where we all lived in a mansion owned by Sandersons the wallpaper people. It is a very dark record with lots of angst and some rather pretty high lights. Not the happiest time of my life though I still like parts of the album, especially the beginning sequence including "Side by Side".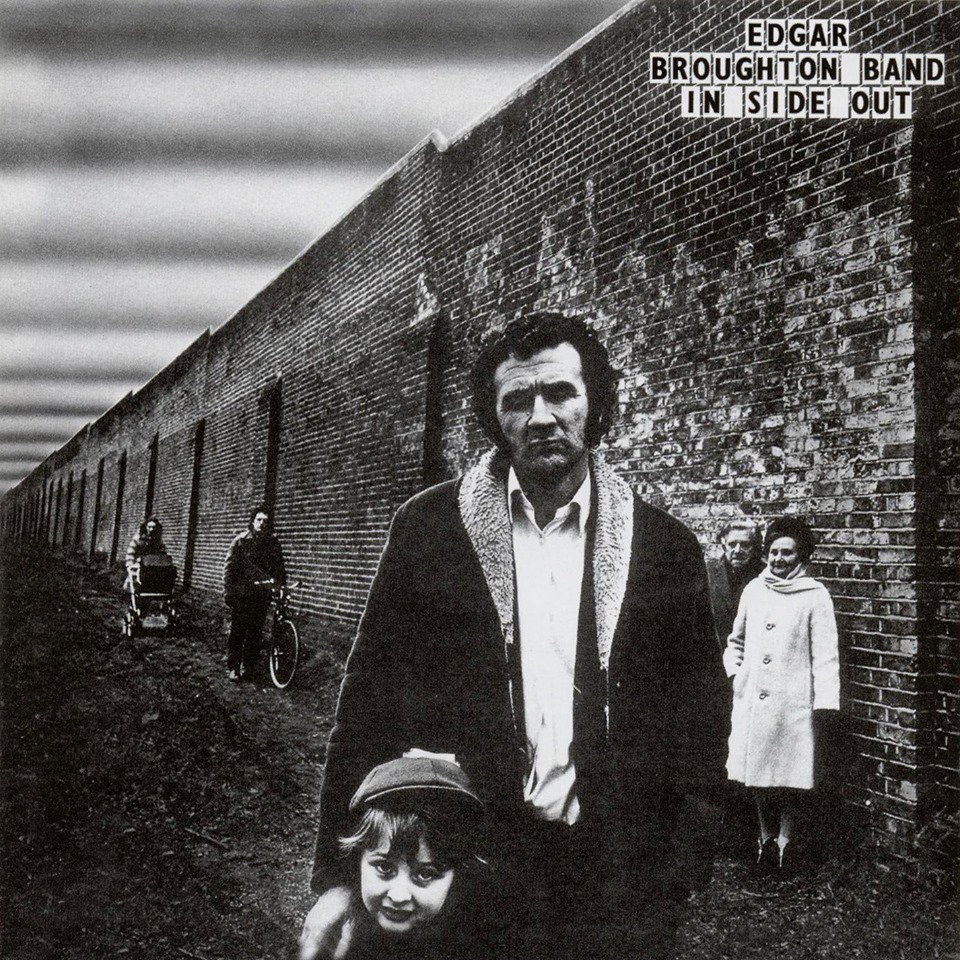 After that you released Oora.
Lost of variation on this album and I like lots of it.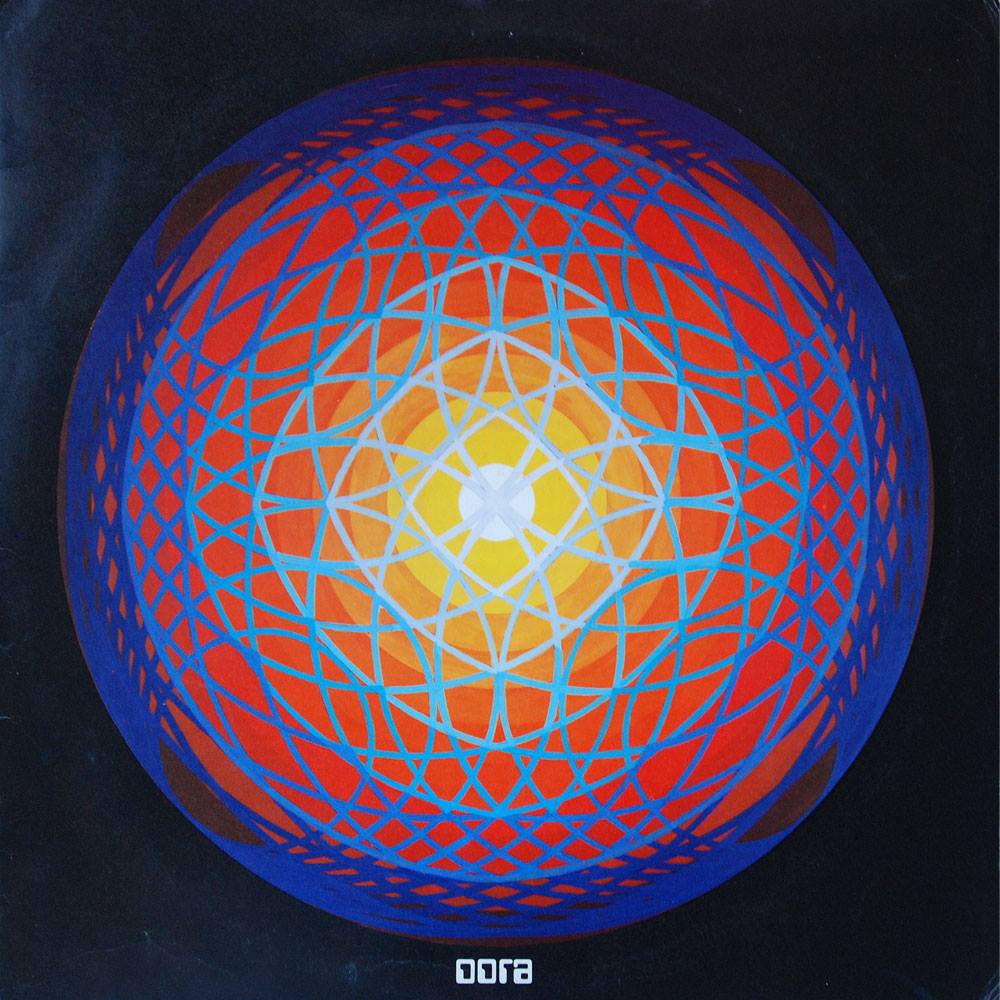 What did you do from 1973 to 1975, when you signed to NEMS Records?
Not much.
You released Bandages album early in 1976. John Thomas left and was replaced by Terry Cottam. In late 1976 you recorded a live album called Live Hits Harder!, but it was released in 1979. Why?
I like Bandages and it reminds me of crazy times in Norway where it was recorded. Live it's harder took that time to get finished and the band broke up.
Parlez-Vous English was another album released in that period. You had some serious legal problems at that time.
We had had problems with our management prior to this and sued them in the High Court. We are one of the only bands to recover all rights and everything else we demanded because our management World Wide Artistes didn't bother to do their homework. They were awful people and it served them right. Private Eye did a very funny piece about the whole sordid affair. Parley Vous English was financed by a Swiss company who were not really up to the task of marketing it.
In 1982 your released your last studio album Superchip: The Final Silicon Solution? on your own label.
Superchip was begun with financing by our Swiss friends who were so horrified when they heard the first songs that they pulled out entirely and we finished it by ourselves. I like a lot of this recording because it was quite a departure for us. I think you either love or hate it. Some of the songs seem to have been quite prophetic and could be written about some of the issues and circumstances we all find ourselves in today.
In 80's you infrequently toured. Same goes for 90's. In 2006 you recorded Live at Rockpalast which was released on DVD.
We reformed to tour because EMI were releasing our early catalogue re-mastered. The guy who was co-ordinating the project put a UK tour together and arranged the Rockpalast show.
You recently disbanded.
Friction in the band lead to a couple of the guys leaving. I could not see how they could be replaced easily. We had been working together for 5 years by then and I didn't want to spend a year looking for committed musicians of the same calibre. Also the person who was mainly responsible for the debacle did nothing at all to put things right and for this reason I have absolutely no plans or current desire to go back to that.
Do you have any solo plans for future?
Yes I have been invited to play on the Spirit of 71 Stage, Glastonbury Festival 2011 on Friday the 24th. I am also playing some UK Dates towards the end of the year. See my website for details. I am also playing some dates as part of what I call A Fair Days Work For A Fair Days Pay. I will play at a private event for any one, any where for the equivalent of one day of their wages plus accommodation, my supper and travel costs. Now that is a deal!
Is there any unreleased material available?
Not much.
Thank you very much. Last word is yours.
I guess we'll leave it there.
– Klemen Breznikar