Dereck Higgins interview
Dereck Higgins has been active in music since the 70's. Dereck is known for his bass playing skills and diverse musical interests. He has played many styles from punk to jazz to blues to electronic to Cajun. Dereck's current music projects include membership in the bands InDreama, Cleemann, The Jewel Beast, Paddy O'Furniture, The Pat Higgins Trio, as well as solo and guest appearances.
---
Would you like to talk a bit about your background?
Sure. My name is Dereck Higgins, born in Omaha, Nebraska in 1955. I am a professional mental health specialist with a 30 year career, but more importantly for this interview, I am also a self taught musician.
When did you decide that you wanted to start writing and performing your own music?
I started teaching myself guitar at 15, playing along to Neil Young and Mountain records. A friend asked me to start playing music with him when I was 18 or 19. He had a bass I could use as well, I only had an acoustic guitar at the time. We started a rock band called Restricted and covered songs by The Kinks, Aerosmith, Ted Nugent, Kiss, The Moody Blues, King Crimson and other classic rock bands. Before that, I played french horn in band while still in junior high and high school. I started to jam and play in a variety of bands after leaving Restricted.
"Well known as well as unknown musicians came through our household when I was a child, unbelievably this included Miles Davis and John Coltrane."
Your father was a jazz musician.
Yes, actually both of my parents were trained musicians but my mother had health problems. My dad played trumpet and then tenor saxophone primarily. He could read extremely well and had perfect pitch. He could literally play every instrument of the orchestra as I had watched him demonstrate thus when he ran a music studio. He never recorded but played and toured with Coleman Hawkins, Stan Kenton and many others. Well known as well as unknown musicians came through our household when I was a child, unbelievably this included Miles Davis and John Coltrane. I remember Mr. Coltrane (I was probably 6 years old) well, he was so nice. But to continue, I also played music with my dad for several years. We had a family based band called Just Good Music, which included my dad, my two brothers and myself along with other musicians. I learned an awful lot about listening and improvising from my dad, as well as appreciating good musicianship in spite of the musical setting. He left us in 1980.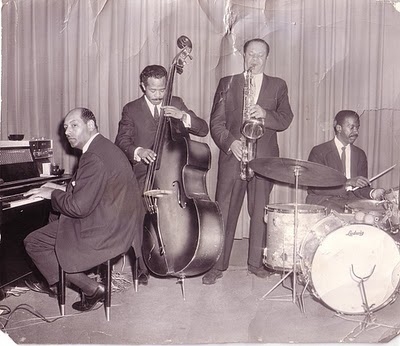 Norman and the Rockwells was your first band that recorded a whole album called 'Mental Health' in 1981. Then you made a couple of solo projects. Can you share a few words about those releases?
I joined the Rockwells after being in a hard rock band that was another good learning experience. Norman & The Rockwells played a lot of covers but came together from jam sessions that were pretty amazing. We started writing together almost instantly.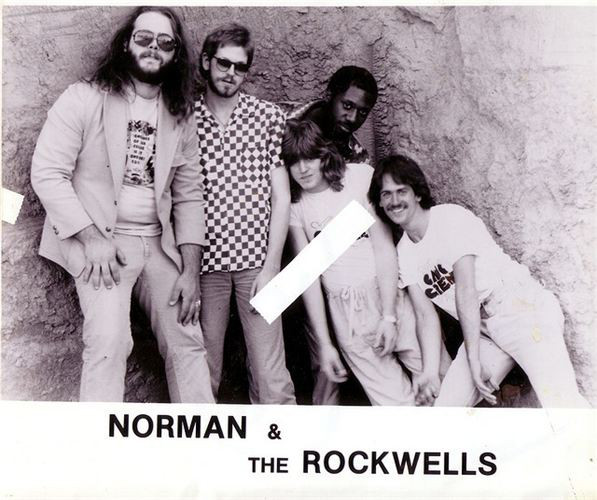 The original influences were as diverse as Frank Zappa, Todd Rundgren, Neil Young, The Grateful Dead, Genesis and Devo. The band had a lot of positive energy and we easily decided to pool our resources to record and press the record ourselves, a seven inch four song ep to be exact. It was a great learning experience other than getting mostly bad reviews. If I remember correctly we got airplay on the famous Dr. Demento radio show. My other records came about once I learned about the process from making the Rockwells record. I was already really into the DIY ethic of punk and one of my earliest dreams was to make a record someday.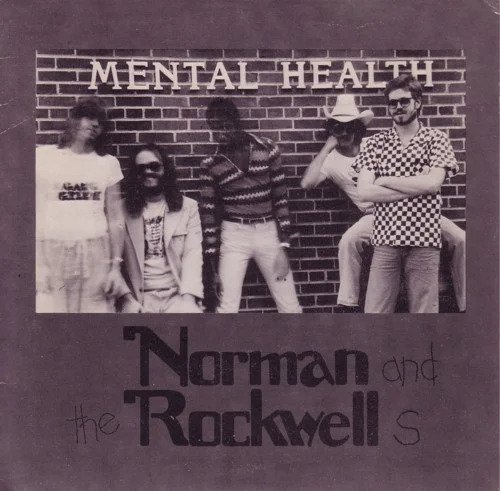 How about Disco Ranch, Digital Sex, RAF and Paddy O'Furniture?
I was actually in many of these bands all at the same time. For example, I played in Digital Sex, Disco Ranch and RAF at the same time for awhile around 1986, 1987. It was crazy but I also got off on the challenge of keeping all of the material straight. Digital Sex played a lot of headlining club gigs and we covered early U2, The Cure, Joy Division, New Order, Gang of Four, The Wake, The Chameleons and other great bands. We played a locally legendary gig with REM on their Murmur tour. I started the band with a batch of songs I had written with the singer, with a specific sound in mind. The band was fractious and we broke up constantly.
"We were likely the very first band from Nebraska to release a compact disc."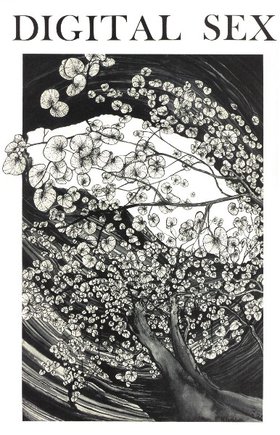 We managed to record our songs on an album called Essence, which we sent all over the place. It got attention in France and led to a deal with Sordide Sentimentale, who released the album with newly recorded tracks on compact disc. This was so early on in the manufacture of compact discs that we made MTV's music news. We were likely the very first band from Nebraska to release a disc. Other artists on the Sordide Sentimentale label were Joy Division, Psychic TV, Tuxedomoon and Durutti Column. We were extremely honored. The original drummer of Digital Sex was already in the band Disco Ranch and I joined maybe six months after starting Digital Sex.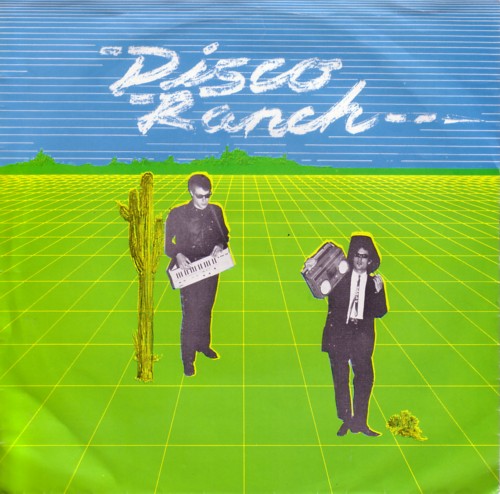 I loved punk all along and the joined the band RAF in 1986. These guys were literally teens, we met at shows and played with everyone from The Descendants and Dead Kennedys to Capitol Punishment, Toxic Reasons and D.R.I. I loved playing in all of these bands and was involved in several others such as Atomic Breathing and The Plastic Knowlwdge Orchestra.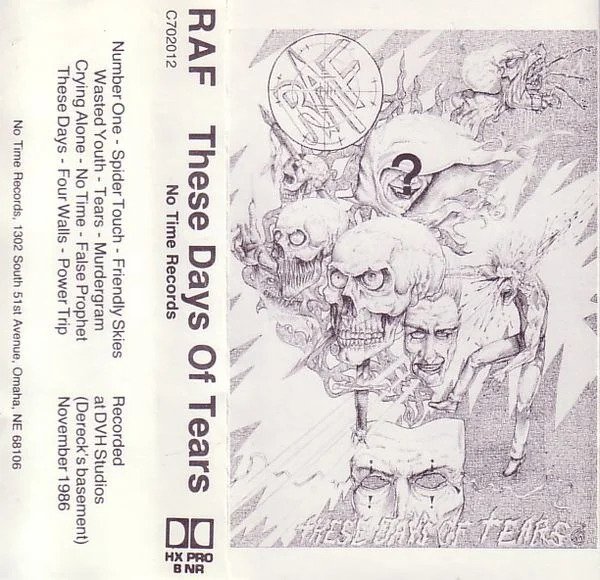 What happened next?
I was quite bummed out when Digital Sex blew up for the final time and thought I would not play music publicly again. I did a lot of recording at home and played occasional jazz gigs with my brother. I worked and composed music in Japan in 1994. Digital Sex regrouped about this time and had a US release of the cd remastered. We played several shows and recorded some television stuff, local. I also met and recorded with the new age artist Laraaji, who had released an album with Eno.
How about Coyote Bones and your collaboration with Dino Felipe? You also recently released a project with Kommissar Hjuler
Those are just a few of the collaborations I did. I also worked with David Matysiak (Coyote Bones, Jet By Day) on the Telefono box set. I had some songs released on various compilations. Working with Dino came about from being on Myspace. We collaborated through the internet and are both still quite pleased with the results. The seven inch single is limited to 500 copies on pink marble vinyl. I have always enjoyed pure sound and the works of people such as John Cage.
The Kommisar Hjuler project came about similarly and I was quite pleased when he contacted me to do a project. It resulted in a limited edition of 9 copies cd-r with handmade erotic artwork. Each cd's artwork is completely unique.
Can you pick the most memorable project? 
That is hard, and the reason is that so many things I have done have meant so much, each felt like a milestone and like progress even. Digital Sex was an important achievement. Joining Son Ambulance recently and being on a Saddle Creek records release, touring the US and Europe has been incredible. Right now, working with film director Nik Fackler and Jonas Bjerre of the amazing band Mew on a project still blows my mind!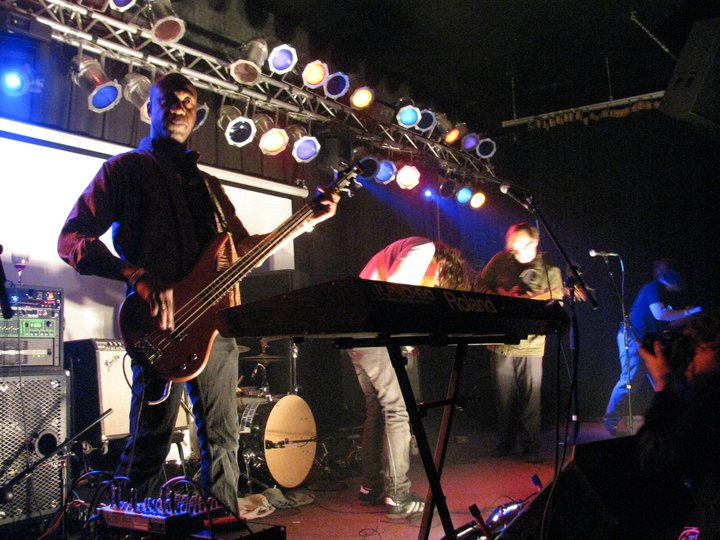 What currently occupies your life?
As I mentioned in the last answer, I am in a band with Nik Fackler called InDreama. We have two releases coming out this spring. Nik recently released his first independent feature film called 'Lovely Still', starring Academy Award winning actors Martin Landau and Ellen Burstyn. Among other other artists such as Bright Eyes and Damon and Naomi, Jonas Bjerre wrote a song for the film soundtrack after meeting Nik in LA. I got to meet Jonas shortly after that when Mew played in Nebraska. All of this led to Jonas proposing a musical collaboration with Nik. Nik brought me on board immediately. I also play with a Danish artist named Gunnar Cleemann. He goes by just Cleemann and we met when he came to the US two years ago to participate in the first Nebraska Pop Festival. The small indie label (Series II) had released his album in the US and were behind the festival and arranged for me to be a backing musician for Cleemann. We hit it off strong and have been playing together since, whenever he comes to the US. I have toured with him on three different occasions, going from Chicago to New York though to the south, places such as Atlanta and Athens, Georgia and Birmingham, Alabama. I just did a recording session for Cleemann's next record in Chicago a few weeks ago. Cleemann flew in from Copenhagen just for the sessions. Brad Elvis, the current drummer for the band The Romantics played for the sessions. We are scheduled to play at SXSW in March and will then do a mini tour that takes us back to Omaha. I don't play on Cleemann's first cd but Jeff Buckley's bass player does. I don't mind dropping a few names as I am very happy to be working with first rate musicians. The cd was produced by Matthias from the band The Notwist. It was truly one of my favorite albums of 2009. I also have my own band but have been inactive because of other commitments. I still play in Paddy O'Furniture although gigs have been infrequent. It's a fun time type of band. We never practice. RAF had a reunion gig three years ago and we are playing again with a new name and singer opening up for TSOL in April. I also have some solo shows booked and will do a mix of electronics and sound manipulation and songs.
"Staying busy is the key."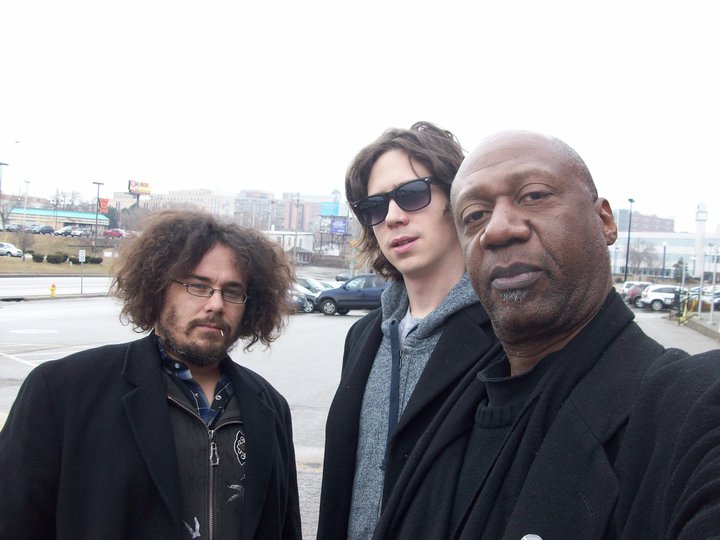 What are some future plans?
I mostly go project to project but have begun to get better at putting together a timeline of work. Staying busy is the key.
Thank you for taking your time. Last word is yours.
Thanks very much for your interest in my music.
– Klemen Breznikar
---
Dereck Higgins Facebook
Dereck Higgins Instagram
Dereck Higgins Twitter
Dereck Higgins Bandcamp
Dereck Higgins YouTube