Cheval Sombre – 'If It's You' / 'Give Me Something' (2016)
Listening to Cheval Sombre is like embracing a hazy emotional transcendent ghost, one that comes to visit just when you need it most … unexpectedly, uninvited, yet welcome to linger for as long as it's willing to stay.
---
There's no capturing or conjuring the music laid down here, it's all simply and purely what it is, existing within the moments you take the time to recognize it, draped with dreamy hypnotic visions played out in ethereal unhurried pastoral notes that blend together like water colour pastels that nearly ooze, refusing to hold their shape or be defined. In short, there's more than gentleness found here, Cheval has created love, the deep enduring kind that we all take for granted, and then are emotionally capsized when it's gone.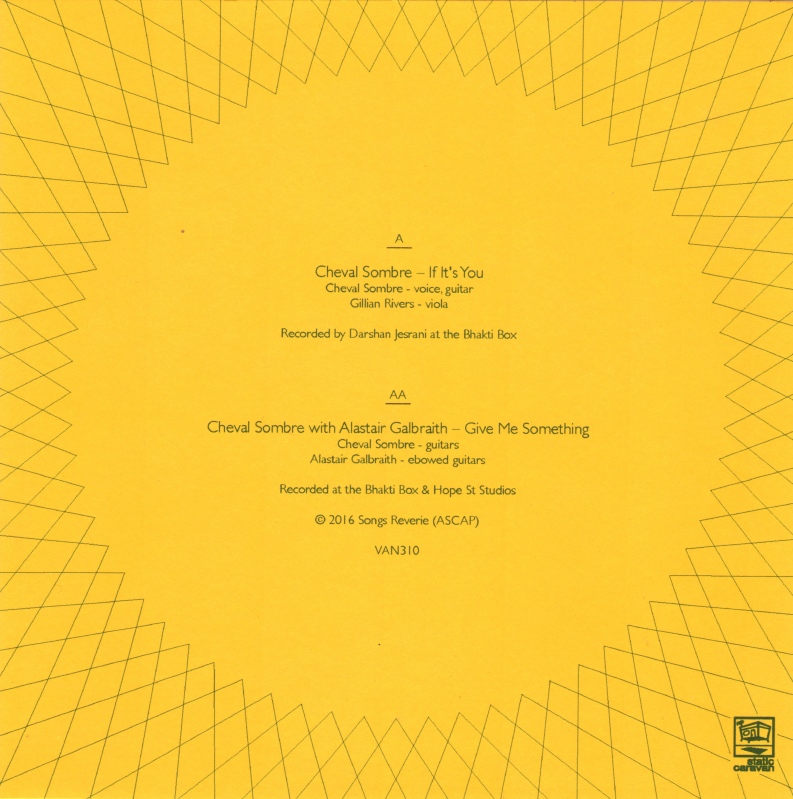 The exclusive vinyl-only issue, limited to an edition of 95, was released via the UK independent label Static Caravan Records, consisting of a viewmaster reel immersed into a 7" record, creating true pieces of art in and of themselves, with each being different, and if held to the light, the image on the disc will be visable. The record also features the beautifully wasted B-side "Give Me Something", a collaboration by Porpora (guitars) and legendary New Zealand-based artist Alastair Galbraith (ebowed guitars), along with Gillian Rivers (viola), recorded at the Bhakti Box and Hope St. Studios. Included along with the vinyl is a same release on CD.
– Jenell Kesler
Cheval Sombre – If It's You / Give Me Something (Static Caravan Records, 2016)