The Standells interview with Larry Tamblyn
The Standells are considered by many to be the godfathers of punk rock. The group was formed in 1962 by keyboardist and lead vocalist Larry Tamblyn and guitarist Tony Valentino.
---
Thank you for taking your time.
Larry Tamblyn: You're welcome, Klemen. It's always a pleasure in being interviewed by those who are fans of garage rock.
You started playing together around 1962. Around 1963, 1964 you released several 45's and a bit later whole live LP called In Person at the PJ's. What do you remember from that show. It's not very often for bands to release their first album as a live one…
"Live albums were quite the craze back then."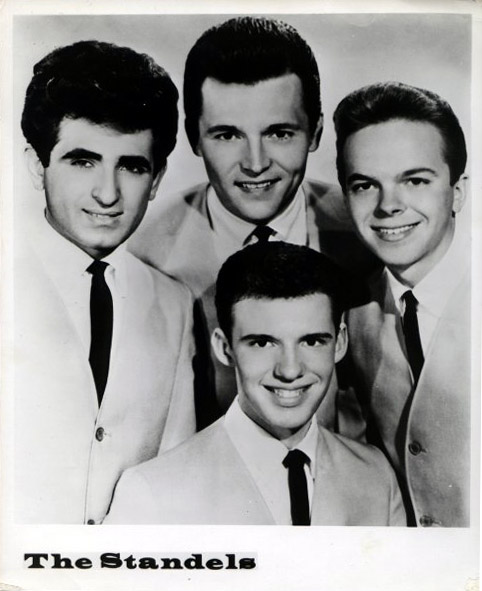 Your first singles were released already in the very early 60s. Live album In Person At P.J.s followed in 1964.
Well, if you remember, there were several very big "live" album sellers back then Johnny Rivers made the hit "Memphis" from "Johnny Rivers, Live at the Whisky A Go Go". Also, Trinny Lopez coincidentally made his album "Trinny Lopez at PJ's right before the Standells began playing at PJ's. So live albums were quite the craze back then. Like Johnny Rivers, the Standells were signed with Liberty Records. Unfortunately, they assigned producer Dick Glasser to the task of producing this album.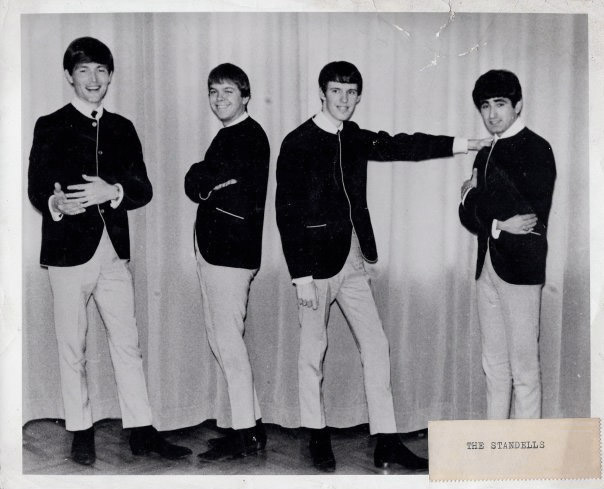 One thing he did, which I didn't appreciate was to speed up the album to "make it more exciting". I think on some songs, I sounded more like Mickey Mouse than Larry Tamblyn. PJ's (which later became the Starwood) was a very popular nightclub back then. The Standells were the house band there from 1964 to 1966. While were were there, they doubled the size of the room to accommodate the crowds which came to see us.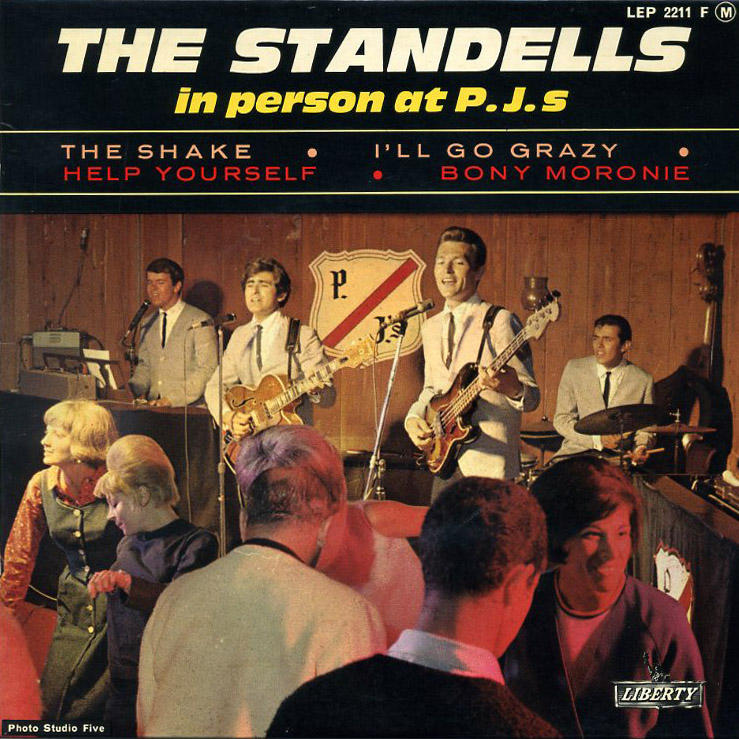 Your second album was released in 1966. Dirty Water was released on Tower records. 
Our bassist, Gary Lane, created the bass line, and guitarist Tony Valentino created the guitar lines. You know, our producer Ed Cobb received most the credit for the song, but it was really the contributions of the Standells that made the song what it was.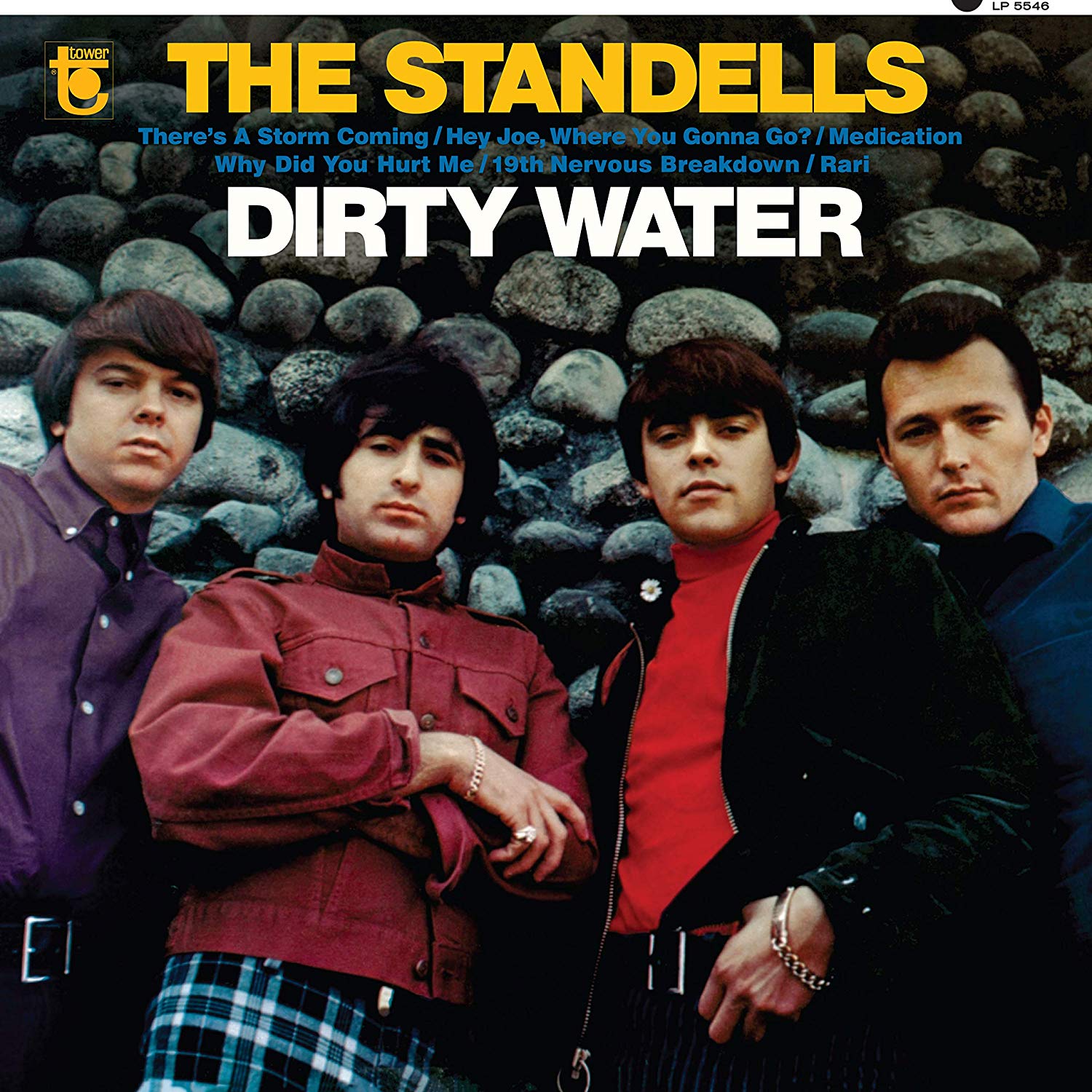 The Hot Ones! followed. You would record two more albums after that, Why Pick on Me and your last album Try It. 
You know, The Hot Ones! was not our idea, yet many critics blame us for it, because it was a failure as far as record sales. Greengrass Productions, the production company we were signed with, came up with the brainstorm to do it, and we had very little say in the matter. Many don't realize it, but the song "Sometimes Good Guys Don't Wear White" was originally on the Dirty Water album. Since it was our 2nd release, it was incorporated into our 2nd album of the same name (I believe that The Hot Ones! was our 3rd album.)
Try It has a 'psychedelic' edge to it. 
Yeah, it gave us a bit more latitude to show off our range. Songs like "Did You ever have that Feeling" and "All Fall Down", written by our current bassist John Fleck, were among the forays into the psychedelic realm.
You appeared on Get Yourself a College Girl and Zebra in the Kitchen movies. 
Well, even before Dirty Water, we were quite a popular group, playing in a Sunset Strip hotspot. A lot of showbiz people used to come in to see us at PJ's.
A side note: In "Get Yourself a College Girl", the Animals and the Dave Clark Five were actually filmed in the U.K. and edited into the movie, while the Standells, the Jimmy Smith trio and others were filmed on the studio sound stage. Also,the Standells did not appear on screen in "Zebra in the Kitchen". However, we did do the theme song. Interestingly, the song of the same title was written as a jazz tune, meant for the likes of Frank Sinatra to sing. The allowed us to re-arrange it into a rock song. We were produced by Perry Botkin Jr., a very big name film composer and conductor.
How about Riot on Sunset Strip?
I know it was rushed together within a few weeks after the Sunset Strip riots. It is one of my favorite movies; perhaps not in the manner it was meant. The movie was so corny, it was good; much like Plan 9 from Outer Space. I mean really, a virginal girl takes a pill (acid) and gets gang-banged? When we can, the Standells actually incorporate the beginning of the movie into the beginning of our concert. When the Standells in the film begin and the movie fades to black as the Standells on stage continue.
What happened next? Gary Leeds went later to form The Walker Brothers.
Actually, Gary Leeds (Walker), left the group in 1964 right before we recorded the PJ"s album. We were in a real tough spot for a replacement, until Dick Dodd auditioned for the job. Gary formed the Walker Brothers, along with John Maus (who just recently passed away) and Scott Engle. I had known both of these guys even before Gary joined the group in 1963. Gary is a very good friend today. He actually was at our concert in London last year. He brought us back on stage for an encore.
You're still touring!
You'll have to talk with our European agent, Sabine Waltz, IDB Booking, for the exact schedule. All I know is that the tour is scheduled for three weeks, beginning in late November. We will be doing 2 shows in Spain, 3 shows in Italy, 4 shows in the UK, 3 shows in Germany, and 2 shows in France (not necessarily in that order).
What are some future plans for you?
The Standells are in the process of recording a new album, which we hope to have available for sell during the European tour. We're really excited about the album, because this time we will be in charge of our own destiny. The songs are the same garage / punk sound that many fans associate with the Standells. We will write most all of the material. What's really neat is that the Standells will be going indie on Independence Day (American holiday celebrated on July 4th). We will be making our fans a part of this new venture.
How do you feel about the fact that young people from other parts of the world listen to your music?
It goes to show you that music is timeless, it appeals to all ages, all genders, nationalities, political parties, etc. Through music we all become one. I am absolutely thrilled with the interest we're receiving from new generations of garage / punk aficionados. Back in the 60's I never would have dreamed that our sound would live on like it has.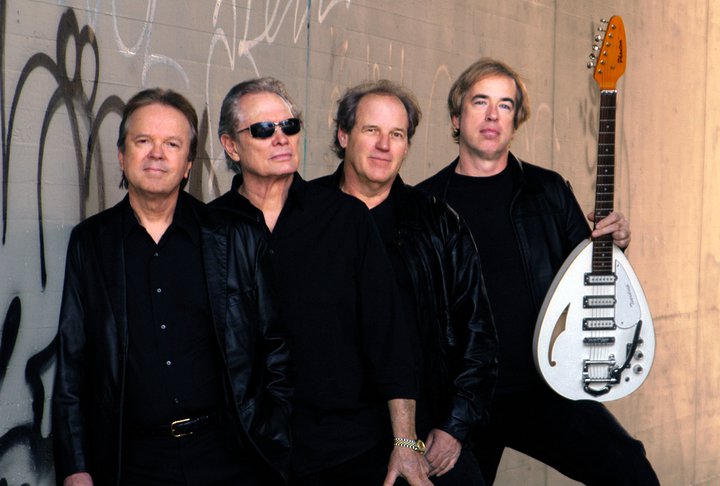 Thank you again for your time and effort.
Thanks for the opportunity, Klemen. We hope to meet you and as many other European fans as we can during our next visit. I actually have a real fondness for Europe and the wonderful people there! We've made some lasting friends from our last visit and expect to make many more!
– Klemen Breznikar