Red Fang Interview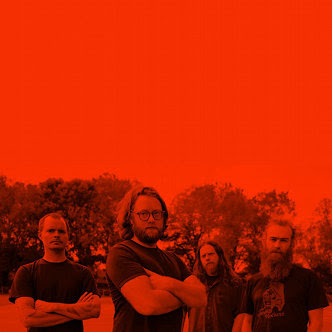 When and how did you all originally meet?
Red Fang was born on January 1, 2006. We played a basement party in our practice space. We weren't even called Red Fang yet, but the show was amazing and the basement was destroyed! One year later, we were playing with The Melvins. We are all long time friends and mutual admirers who knew each other through music and had all lived in Portland. There was a time in 2005 when none of us were in any other bands, so we just started playing together.
Why the name Red Fang?
If you can believe it, it was the least stupid of all the names we thought of.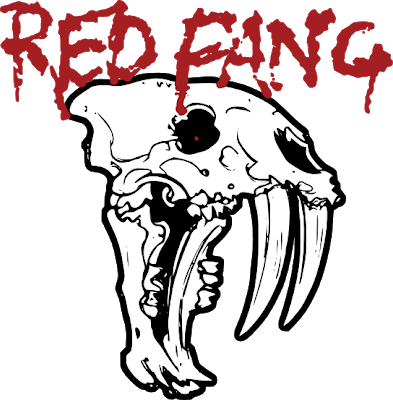 What are some of your influences?
Cherubs, Melvins, Soundgarden, TAD, Nirvana, YOB, QOTSA, and many more…
Were you in other bands before forming Red Fang?
Thousands. Bryan and David were both in Last of the Juanitas and Party Time. David was also in Facedowninshit, Mercury Birds, and Shiny Beast. John has played with Bad Wizard, Truman's Water, Mercury Birds, and Party Time. Aaron was in some bands also.
In 2006 you released your first EP called Tour E.P. 1. Then in 2007 Tour E.P. 2. In 2008 you released your first album.
The first album was actually the combination of the two Tour EPs, plus one other song. The Tour EPs were recorded almost two years apart. The first EP was recorded by Mike Anzalone at our practice space in about a day. The second one we recorded with Adam Pike at a studio called Jackpot Recording. That one took about a week. Plus there was one extra song, "Good to Die," on the first album that we recorded with Nate Abner at his studio in Portland. We did not have a producer for the first record.
This year you released brand new album called Murder the Mountains. 
Thanks! I think our approach to songwriting on the second album was kind of simple. We did not have any preconceptions about what the record was supposed to sound like or what style we wanted to do. We kept an open mind when people would bring new songs to practice and would try to be objective about the final product rather than jump to conclusions about a single riff. We also made a point of writing and recording far more songs than would ever make it to the album, so we could pick and choose the strongest ones for the final sequence. We spent a long time trying out different sequences as well, and we are all very happy with the final product.
How is touring?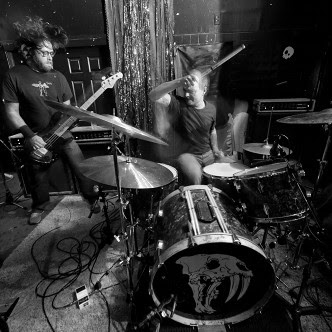 Tour is great, and our schedule this summer is totally insane. We are extremely excited to finally be coming to Europe for the first time! Last Saturday we played a record release show for Murder the Mountains and for the last song of our encore we played a cover of a Wipers song called "Over the Edge." We invited everyone onstage and a bunch of kids came up and we were all thrashing all over the place and they kept accidentally unplugging our guitars. We had a ball.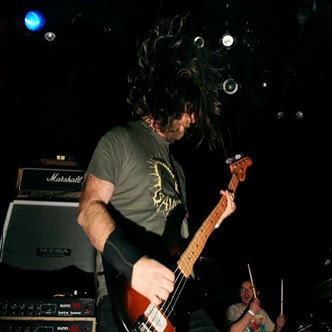 How about some future plans for the band?
A lot more touring this summer, then hopefully another European tour in the fall (I can't give any details right now). I think we are going to start working on writing a new record this fall.
Thank you very much for your time and effort.
We are premiering the new video for our song "Wires" this Saturday in Portland, and it will be available on the internet shortly after that. It is directed by the same guy who did the video for "Prehistoric Dog," and it is going to be pretty amazing.
– Klemen Breznikar