Horisont interview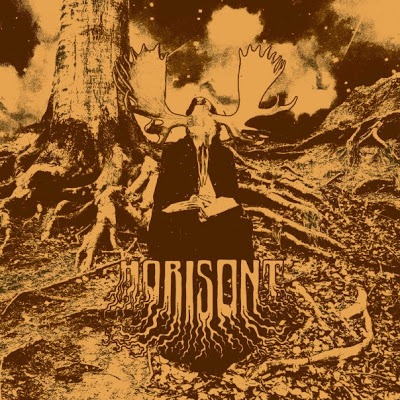 Would you guys mind introducing yourselves?
We are Horisont from Gothenburg Sweden. Charlie-guitar, Pontus-drums, Magnus-bass, Kristofer-guitar, Axel-vocals.
So, how did you guys get together ?
Me (Charlie), Pontus and Magnus had played together for quite a while in a 70's oriented band without a singer. And then Axel moved to down Gothenburg from Karlstad and somehow we heard about him and asked him to join us. He knew Kristofer from his home town and a few complicated turns later Horisont was born. The name Horisont comes from the lyrics of one of our earliest songs.
What influenced you?
Everyone in the band has their own taste in music even though we kind of meet in the middle somewhere and listen to the same stuff as well. Some of the bands we all listen to are Scorpions, UFO, Black sabbath, Grand funk railroad, Bob Seger, Foghat, Fleetwood Mac and Canned Heat. I don't think anyone of us is in to hard psych bands at the moment. But our taste in music is quite fluctuant. We tend to really get deep in to a certain band at times and then we move along to another.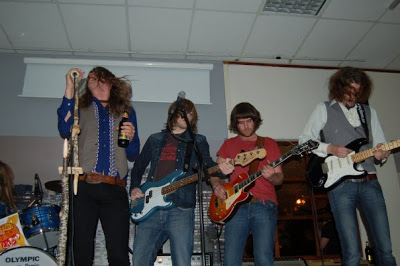 In 2009 your released you album called Två Sidor av Horisonten.
In 2009 we had played for about 4 years together so the songs vary quite a bit in style and show our development over time. We started out just recording 6 new songs but then Peter from Crusher records came by one day and wanted a full length album. So we picked out 6 of our older songs and recorded them too. We recorded everything live except vocals and had a small budget so it was very quick and efficient.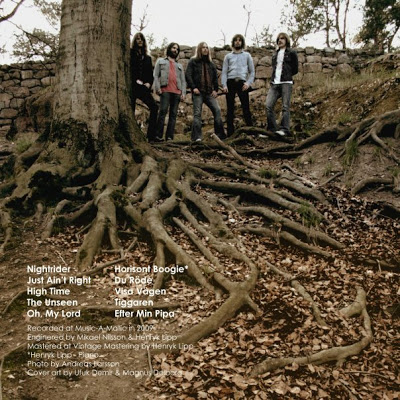 Were you in any other bands before forming?
Yes, everyone has played in various bands before and some of us are still playing in other bands on the side. Magnus is in three different bands playing three different instruments.
Två Sidor av Horisonten has an amazing atmosphere. How did you get this sound?
Thanks! Someone once said if you put shit in, shit is gonna come out. So we use good instruments and amplifiers adapted to the style of music we play. Before we started to record we showed the producer an album we liked the sound on (Wishbone Ash's first album) and made him try to make it sound like that.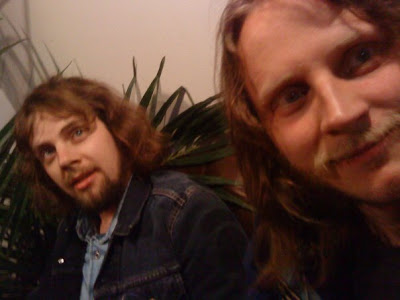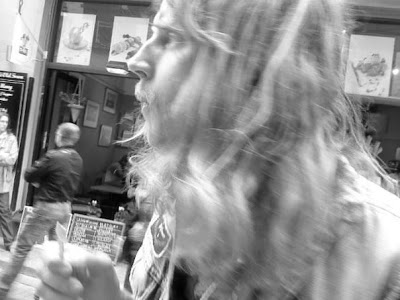 Any plans for tour?
We have not yet been on a big tour actually and only twice outside Scandinavia. It all comes down to having a good booking agency that can set it up for you and we never made that connection. So we play a few gigs a month around Sweden, mostly Gothenburg and Stockholm. Right now we are taking a break from touring to record our second album. I can't really think of anything interesting that has ever happened on tour. You drive, you drink beer, you play and then you drink more beer and then you fall a sleep, wake up and it starts all over again. It's good times!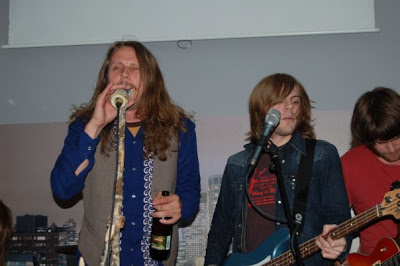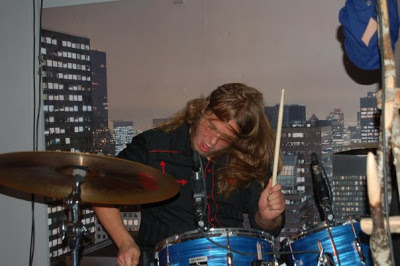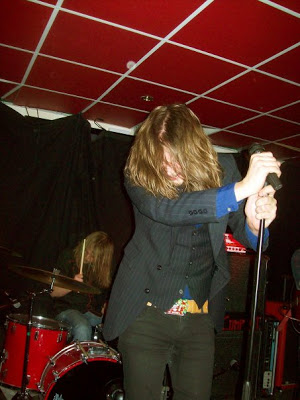 What are some future plans for you?
As I said we are in the process of recording our new album now which is scheduled to be released fall 2011 or spring 2012. We have signed a contract with Rise Above which is cool and that opens a lot of other doors. We are talking with some booking agencies to set up a fairly big release tour in Europe. So things are really looking up!
I hope to see you soon in Ljubljana.
That sounds awesome! It's not impossible that we will.
– Klemen Breznikar