Skywalkers interview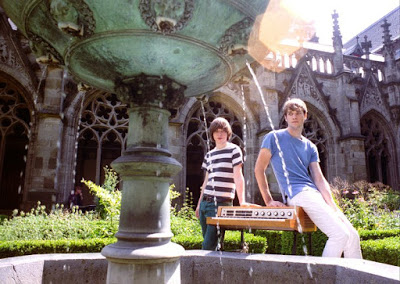 Would you guys mind introducing yourselves?
Hi, we are Jacco Gardner and Hugo van de Poel from The Skywalkers. We're a freakbeat/garage duo from The Netherlands. We play songs of love, dreams and death on Philicorda organ and Drums.
When and how did you all originally meet?
We started playing music together when we were about 12 years old. We've been friends since we were six years old and we always dreamed of playing music. We've been in several bands together before The Skywalkers. When we started with The Skywalkers in November 2009 we were both working on our solo projects, which are more folky. We had a temporary studio space were we had all our instruments stacked in. We started playing some songs on Philicorda and Drums just for fun and thought it sounded quite nice. We recorded one demo song and send it over to some friends. They responded really positive, so we wrote some more songs and recorded an EP with eight tracks. We released it online and within days got booked to play in Madrid and some more shows. We spent a month rehearsing our set every night and then we felt we could start playing concerts. We named the band The Skywalkers to honor the sixties tradition of naming your band after something that doesn't necessary mean too much, but just sticks in your mind. Something like The Zombies.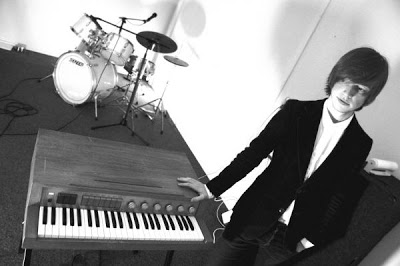 What are some of your influences?
We started listening to sixties music when we were about 15 years old. We discovered Syd Barrett, and from there worked our way into the sixties. Back then we were more into the long psychedelic jams from bands like The Pink Floyd, The Soft Machine and other Canterbury Scene bands and The Collectors, now we are more into the pop-psych sound. We like psychedelic music but it has to have a pop character as well. Think of bands like The Electric Prunes, Love and Strawberry Alarm Clock, Tomorrow. Our favorite years in music are 1966 and 1967, where garage and psychedelic music just came together. Our favourite subgenre is Baroque Pop with artists like Billy Nicholls, Sagittarius, The Millennium and of course The Zombies. We find a lot of pleasure in discovering new artists or songs that have exactly the right songwriting and sound for us. Artists like The Folklords, Steve and Stevie, The Ballroom, Chameleon Church and Forever Amber.
Were you in any other bands before forming The Skywalkers?
As mentioned before we have been in many bands together before The Skywalkers. The first band was kind of a punk-rock alternative band in which Jacco sang, Hugo played guitars and there was a girl who played the drums. With this band we wrote the song Reincarnation. We were then only 14 years old and still looking for a sound. After that we've played in a more (sixties) pop band in which Jacco started playing Bass. Followed by a psychedelic band in which Jacco first started playing organs. After this band we both focused on our own music and did some studio projects together. Before starting with The Skywalkers we were planning on supporting each other in a live set with both our own folkish music.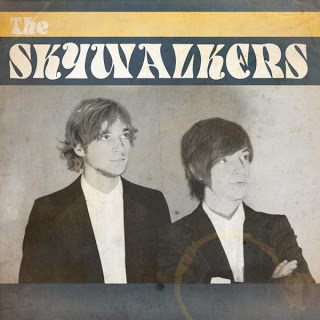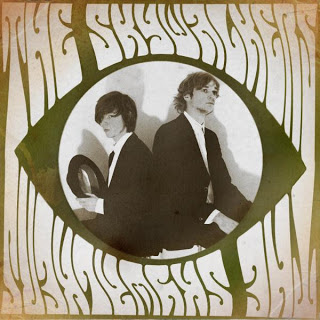 In 2010 you released Year One. 
Year One is a collection of two EP's. After we released our first EP in Januari 2010 Grey Past Records approached us for a vinyl release. For the release we used the first demo as the A-side, and recorded a B-side in the summer of 2010. The first EP was recorded in our temporary studio with very limited equipment. Because Jacco is studying to be a producer we managed to be in control of the whole recording and mixing process ourselves. The second EP was recorded in the living room of a house in Utrecht where we were both living. We set up a drumkit and a Philicorda and recorded all the songs in a couple of days, luckily without any complaints of the neighbors. Jacco was again responsible for all the mixing. We tried to match the sounds of the second EP to the first. After we made the cover design together with a designer we sent everything to be pressed and we are very happy with the way it turned out.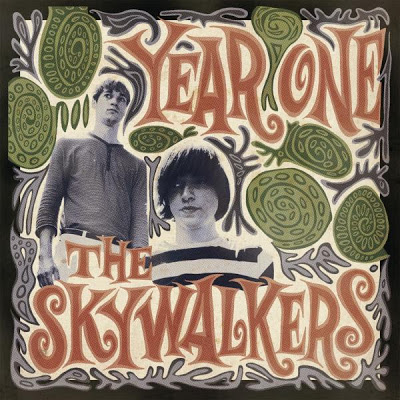 How is touring going for you?
Last month we've been playing abroad a lot. First we crossed the border to Belgium, and the week after we went to Krakow Poland to play there. There was a festival with movies about vintage music, and we felt like we fit in really nice. We played at The Feniks Club, which had been closed for decades and was opened its doors for the first time at our concert. The whole interior was in original state, the people were dressed for the occasion so it felt like we were playing in the sixties. After Poland we toured in Spain and Portugal for two weeks. We'd been in Spain twice before and it is our favorite place to play. There is a big scene for garage and sixties music. It is nothing like The Netherlands. The people dance and go crazy to our music, they seem to really get it.
How about some future plans?
We are currently working on some releases. Firstly we sold out the first pressing of Year One, so we will do a rerelease at Action Weekend Records in Spain. For the release we will remaster the recordings with Jean Audier, the sound engineer who worked with groups like Q65, The Golden Earrings and The Motions. We will do the remaster on his original equipment, to make the record sound hopefully better. We will also be recording singles this spring and summer. We are planning to record them in an analog studio and also do the mastering at Jean Audier. The singles will be released probably in the summer online and on vinyl. This summer we also have a lot of gigs coming up in the Netherlands, and we are working with some contacts on international shows aswell. If all goes well we'll play in England, Germany, France and hopefully in Slovenia aswell. We just got a Pianet N to add to our live sound. We are also working on some new songs, but there are no real plans for a second album yet.
Thank you. Last word is yours.
We thank you for taking an interest in The Skywalkers. We'll keep you posted on new releases and tour dates. Also we'll let you know if we have any releases of our solo work. You can see what we're up to by following us on Facebook 
(http://www.facebook.com/FreakbeatisBack
). We hope we'll see you soon in Slovenia!
– Klemen Breznikar