Li Jianhong | Interview
Li Jianhong is a well known noise artist coming from China. His discography is ever expanding, being active in the groups like VagusNerve, Wei Wei, D!O!D!O!D!, Second Skin, Acidzen and many others.
---
Li runs the 2pi Records and C.F.I Records labels and an associated noise/sound art/avant-garde festival.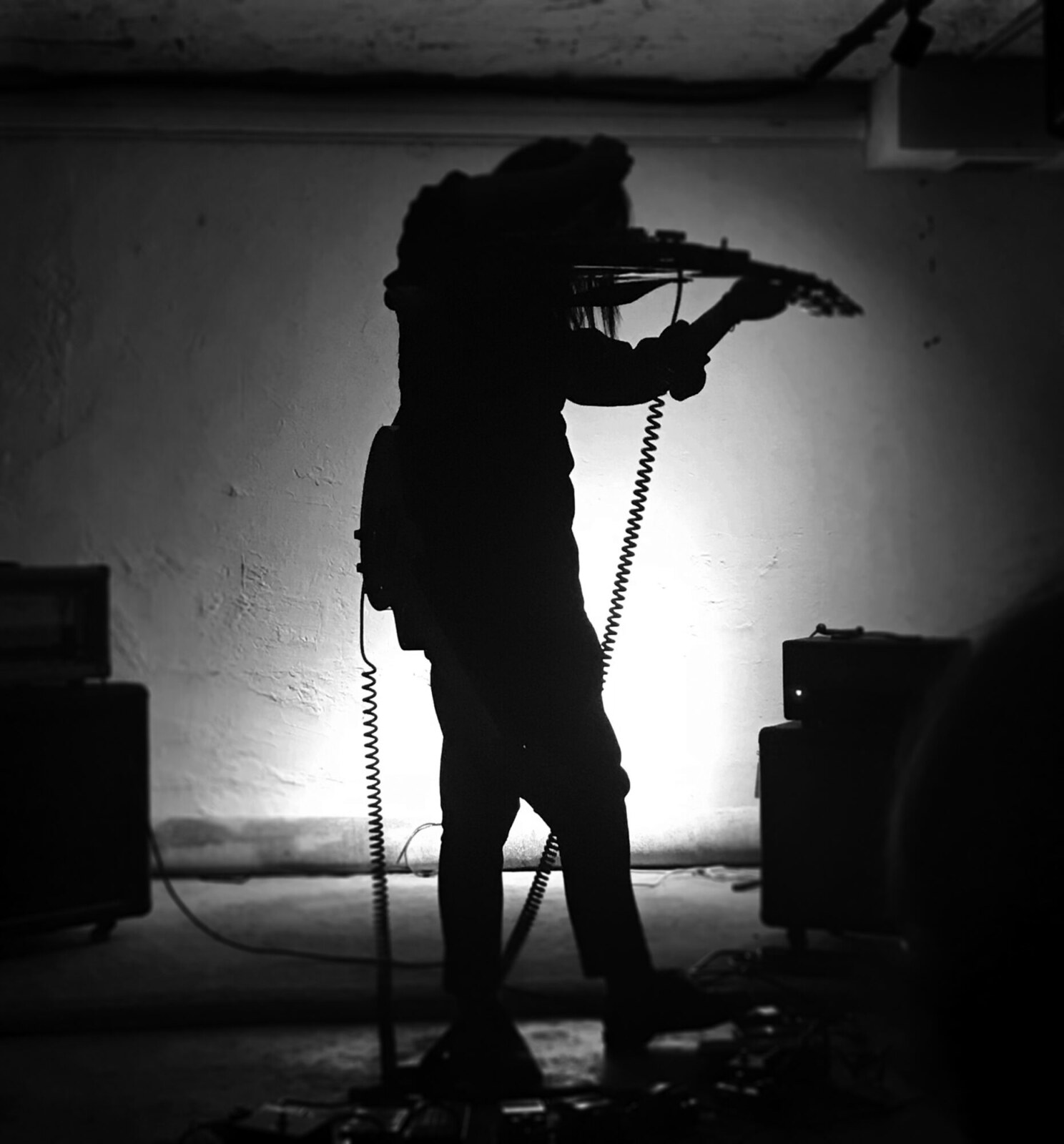 When did you begin playing music?
Li Jianhong: I was introduced to rock music in high school and formed a band with a few of my peers. But all of us didn't know how to play at that time, no one had studied music, and we didn't even have a decent instrument. It was purely about skipping classes, having fun, and letting off some excess hormones. I started to really make some creative music after I graduated from college. It was in the mid to late 1990s.
Any favorite music artists?
A lot. I have different favorite musicians in different periods.
"A state in which the body and mind are deeply immersed"
Are you a fan of psychedelic music? What is your definition of "psychedelic"?
Yes, psychedelic music has always been a genre that I enjoy. I've listened to some psychedelic music from the early 60s and 70s, space rock, krautrock, etc. I like those long playing parts within the pieces. Although, I often use tags like "improvisation" and "psychedelia" in my introductions, I think it should be more than just a genre. A lot of music that is labeled as psychedelic doesn't sound psychedelic to me. Some traditional music from countries like India and Pakistan, the Chinese guqin music, and some ritual music that is originally hypnotic, such as shamanic music and Tibetan religious music, even the NASA recordings of the stars and electromagnetic waves sound more "psychedelic" to my ears.
"Psychedelic" should be a state in which the body and mind are deeply immersed, but the mind is watching from another dimension. It makes the self both invisible and clear – it sounds contradictory, but this state of being invisible is what I want now. I want to disappear into the performance, while at the same time being clear about what I'm doing. This concept is the same as when I'm playing improvised music (often, I can't tell if I'm playing improvised music or psychedelic music, they often get mixed up). I want to be keenly aware of the subtleties of the sound as I play. Many times the performance may go "off", but that's where the other path begins. Music in progress is not just a straight road, it can turn at any time and go in another direction. That's perfectly fine, even a better one. What I'm trying to say is that psychedelia for me is a state of play, just as improvisation can often be seen as an attitude.
How does European audience react to your music?
It's similar to the Chinese audience's. Most of the audience will listen carefully to the whole show. There are also audience members who get so high that they climb on stage to participate in the performance. I've seen this at Barlok in Brussels. Although it was a bit strange for that guy to add his rap to my performance. But if it was the live music that spurred him on to do it, it didn't matter.
How important is improvisation?
Yes, my personal solo (recorded and live) is basically done through improvisation, and VagusNerve is a little different in that Wei Wei, a.k.a VAVABOND and I sometimes design scenes and passages. For example, in the beginning of 'Back to Sirius', we imagined a spacecraft marching through the darkness of space. Then we each improvised in it.
"I've always had a deep affection for mountains"
Could you tell us about the recording of your latest album?
'Mountain Fog' is a live recording. Two pieces from the European tour are included. The song of the same name was recorded in Sainte-Eulalie-en-Royans, in the region Auvergne-Rhone-Alpes of southeastern France. It was the last show of our tour and we were all relaxed. I said to Wang Ziheng, who was on the tour with me, "Let's play one together today." He said yes. But we didn't talk about what we were going to play. That's usually the case, because he and I never discussed what we were going to play together before. It was all improvisation on the spot. But that afternoon, after the audition, I was walking alone along the mountain road behind the venue. After passing through a tunnel, a mountain appeared in front of me, reminding me of the mountain in front of the window of my hometown.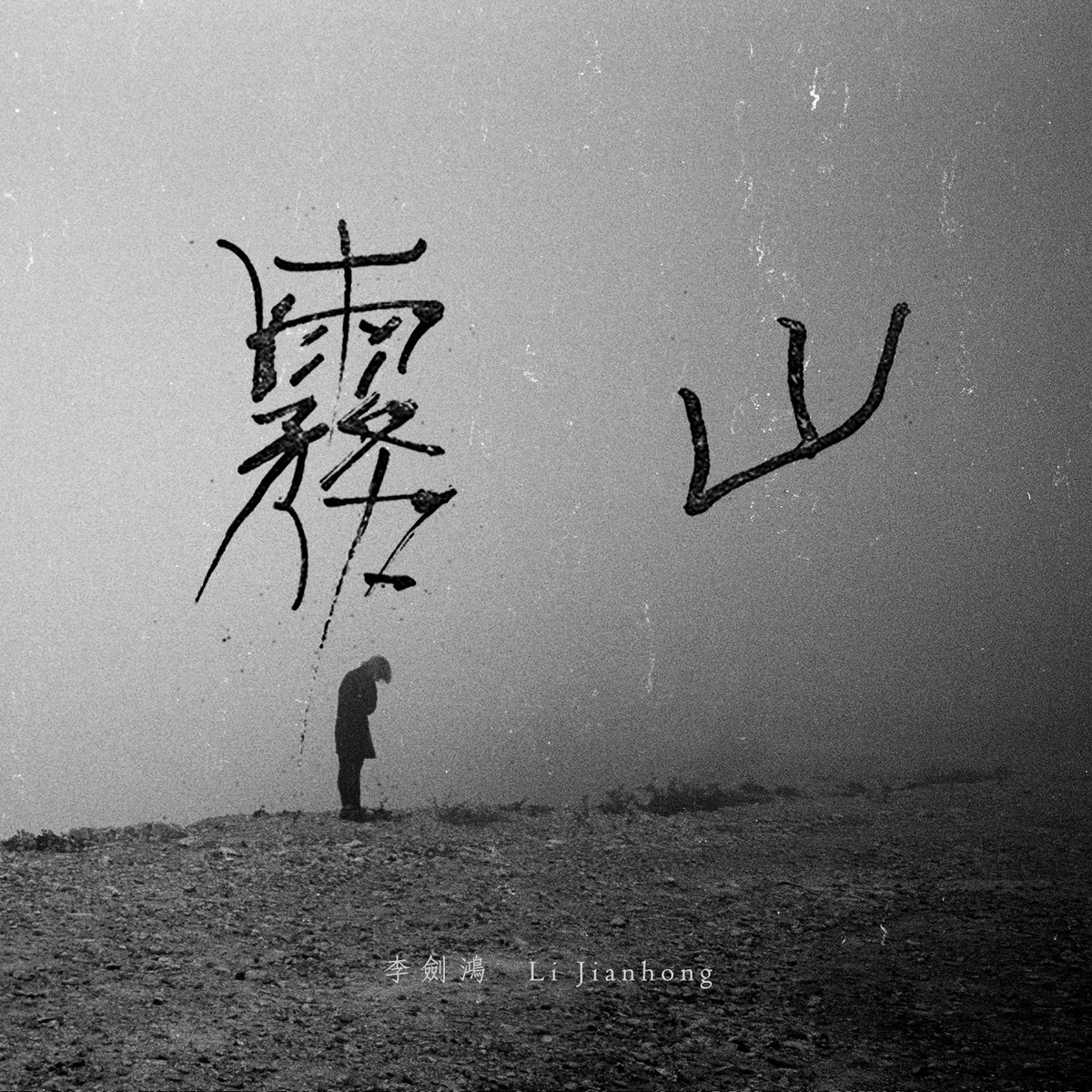 When I came back, I said to Wang Ziheng, "Let's play a mountain, a rolling one." He said, "Oh, mountains? Well."
He might have been a little confused at first. He was born in a city by the sea, so he might not have the same emotion for mountains as I do. I've always had a deep affection for mountains, which is closely related to my childhood and my growing up. But that night, we worked very well together. I spent most of the time doing slow, heavy teach-backs into the speaker on his homemade wind instrument and saxophone. I felt like the sound of the two of us marching alternately was a layer of fog that permeated the mountains.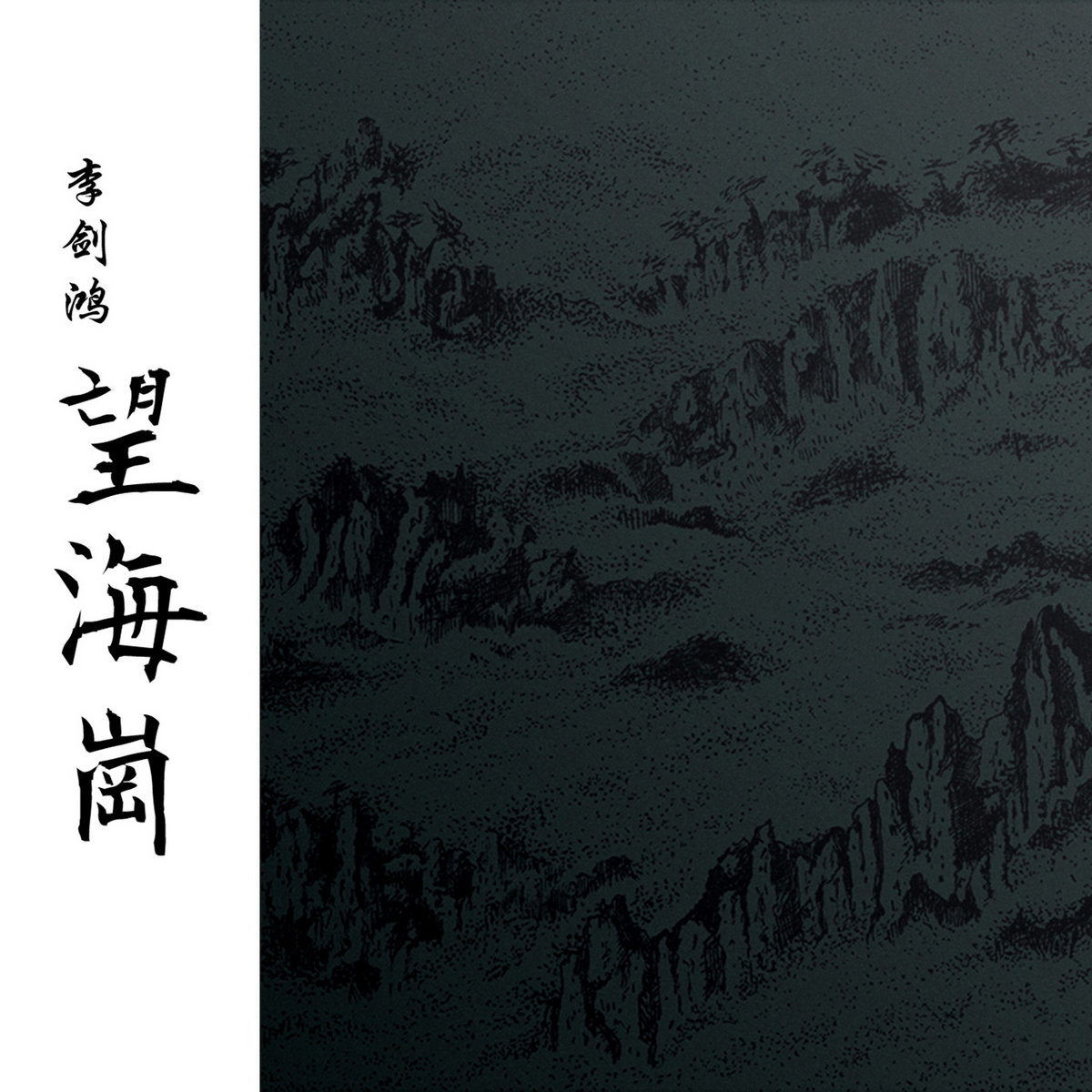 You are from Fenghua and moved to Hangzhou later and now live in Beijing, what's the difference between these three places? How the village/city environments influence your music?
I was born in Fenghua, a small town near the mountains and the sea, and I was in Fenghua until I was 20 years old. After that, I came to Hangzhou to go to university. After graduation, I lived there for another 16 or 17 years. Fenghua and Hangzhou are not far from each other, and both places have my favorite food, temples, mountains, and the fresh scent of the woods. I think the things that I dreamed of inside were all set there. This is one of the reasons why I am so fascinated by the mountains. I have always felt that mountains are silent creatures that lie across the world. In my childhood, my family told me that mountains, they have wisdom.
So, these two places are very important to me.
And the initial idea of moving to Beijing was simply because there were more performance opportunities. Other than performing, I spend most of my time at home.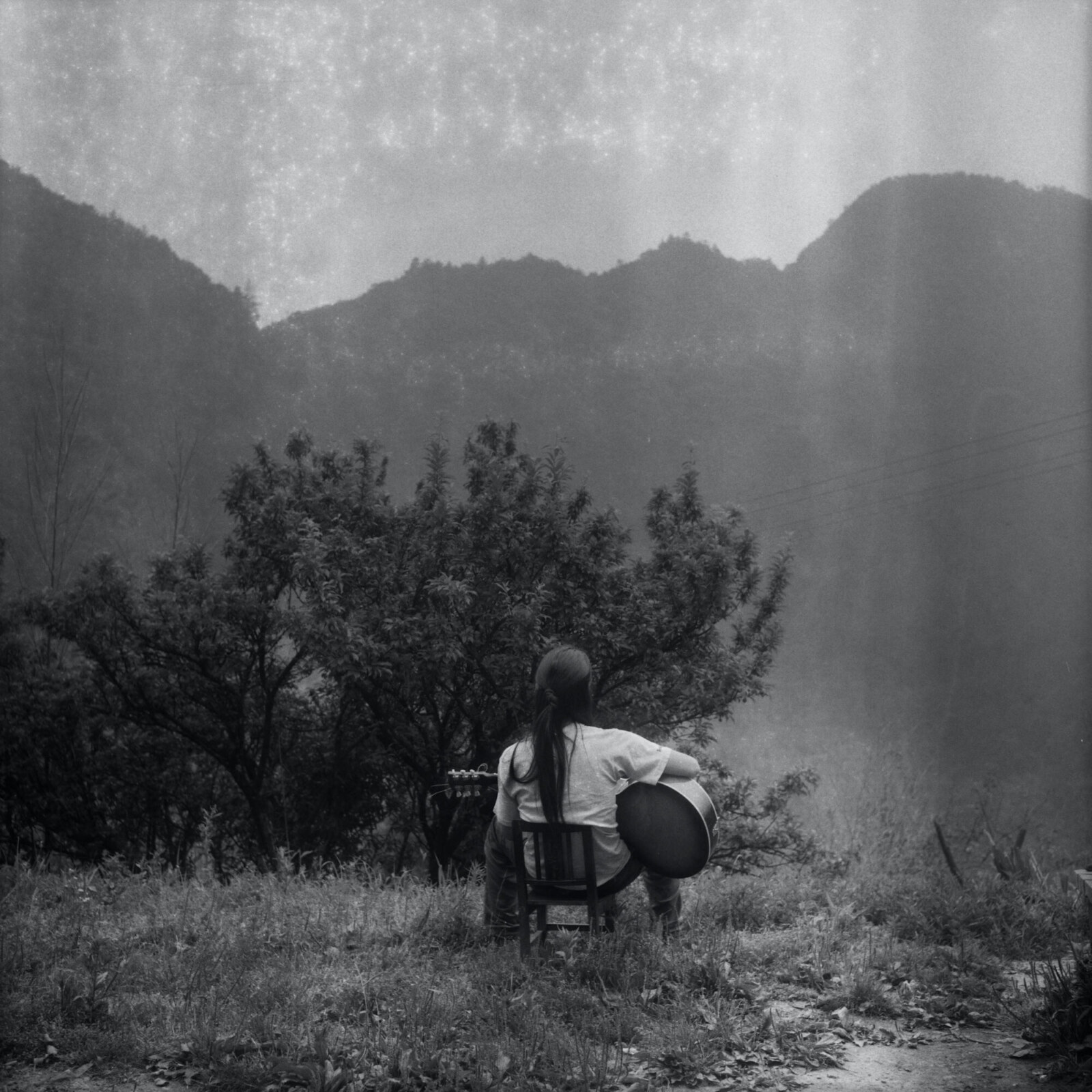 'Mountain Fog' is a part of your series releases from different labels, which reflect a series of story and emotions of your hometown Fenghua and your family (we can tell from the track titles and the artworks, if I'm not wrong), what is your method to arrange these recordings (recorded in different places and released by different labels) to present a common theme?
It wasn't purposely arranged at the beginning, and in fact there isn't a complete arrangement by now. I probably have two or three more in this series that I haven't arranged to publish. Initially, I wanted to compile a batch of live recordings and then give one of them to the label WV Sorcerer for a vinyl publication, while at the same time I was discussing the publication of a photo book. The content of the book was also related to my hometown, so I was going to publish it at the same time. But last year, due to the pandemic and some other reasons, the project was put on hold. So I gave some of the other live recordings to different labels, all with some information about my hometown, and the topic was continued in the different labels. For example, there is a fireball drawn on the sleeve of the album 'Looking at the Sea Heights', and the file ball will continue to appear as the title of the first track of 'Mountain Fog'.
Thoughts about mountains and the family do often come up quite naturally to me during the performance. It's similar to that I like to take photos of plants and landscapes. It is an unconscious expression of my self-identity.
What is the noise and psychedelic music scene like in China?
Not much has changed from previous years. In the case of Beijing, some venues were closed in recent years. The performance atmosphere is not as good as before. But I believe that some new venues will appear again. It's not a big scene. It's like an ecosystem in a pond, uneventful, but growing in its own way.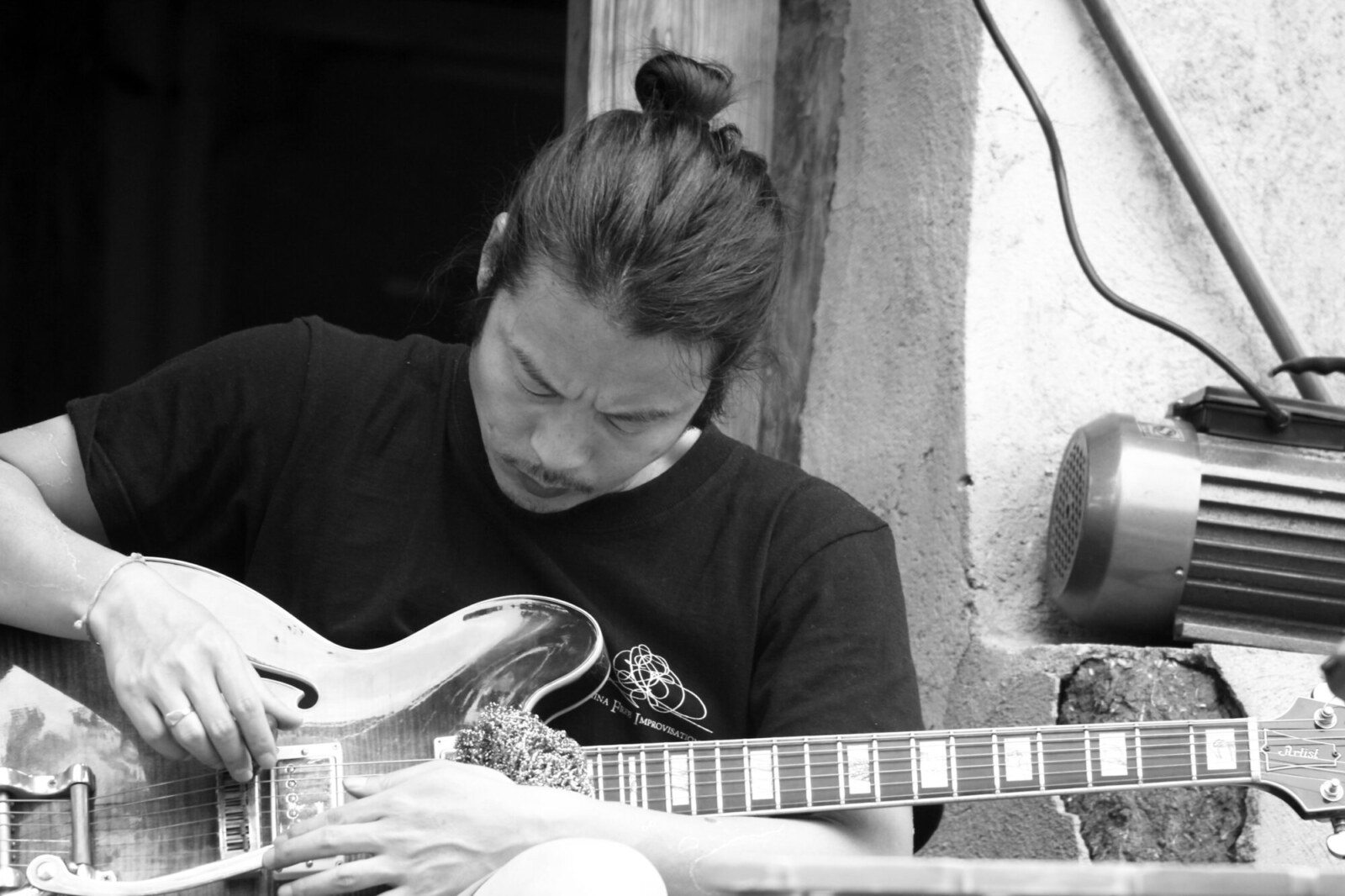 Any future plans?
Recently we restarted VagusNerve rehearsal. We haven't done a VagusNerve show or release in five years. Now that we've moved from the city to the suburb, the kids have grown up a bit. So, when the kids are asleep on weekends or in the evenings, Wei Wei and I will have a little time to do some VagusNerve rehearsals. Li Jianhong
John Wisniewski
---
Li Jianhong Facebook / Instagram
WV Sorcerer Productions Facebook / Instagram / YouTube / SoundCloud / Bandcamp