Frozen Planet…. 1969 – "From The Centre Of A Parallel Universe" (2017) review
Frozen Planet….1969 are back with their 3rd release and 2nd this year. The band really is on a roll and this one sounds like it could have been recorded at the same session as the band's last record. I had this cranked up while sitting out on the patio staring out to the mountains and forest and was taken on a real journey. The bass sound is fantastic on the record and some amazing lines and grooves that give guitarist, Frank, a lot of space to do his thing!
---
"Signals (Channelling….)" is a short intro piece that leads into the "Celestial Gambler". A bit of spacey guitar and then the bass fades up and straight into a fast groove with some killer guitar soloing. Later, there is some slide guitar as well. It gets quite funky and the bass playing is killer. Wow… "Through Hell's Kaleidoscope, Parts I & II", is a 13 min freakout. It starts with some really far out effected guitars and delays as the bass and drums just keep on driving the train. Around 4 min Paul kicks into more traditional guitar soloing and less effected as the track comes down in speed. Then there is a lot of freaky guitar and great bass by Lachian. It starts to pick up again around 9 min. The Lady And The Archer" is only 4 minutes long and starts with a sort of Robin Trower like guitar.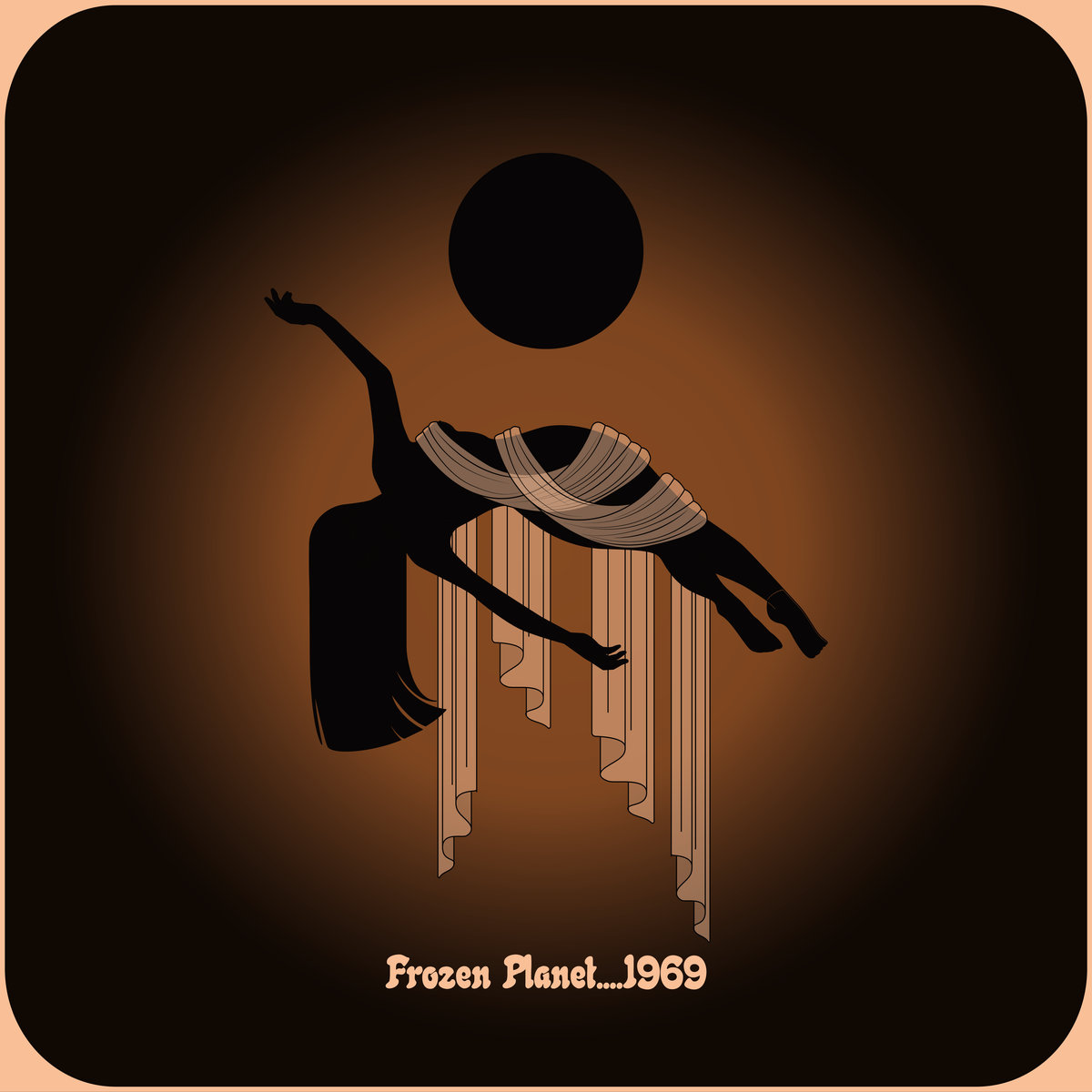 This is a way more traditional rock instrumental than the two previous freakouts! "Ancient Wings Taking Flight" is the last 14 min track. It starts off quite slow and experimental but then grows… and grows… Another pretty damn cool record. Released in Europe by Headspin.
For fans of JPT Scare Band, Earthless, Black Bombain, etc.
– Scott Heller
Frozen Planet…. 1969 – From The Centre Of A Parallel Universe (Pepper Shaker Records/HeadSpin Records, 2017)